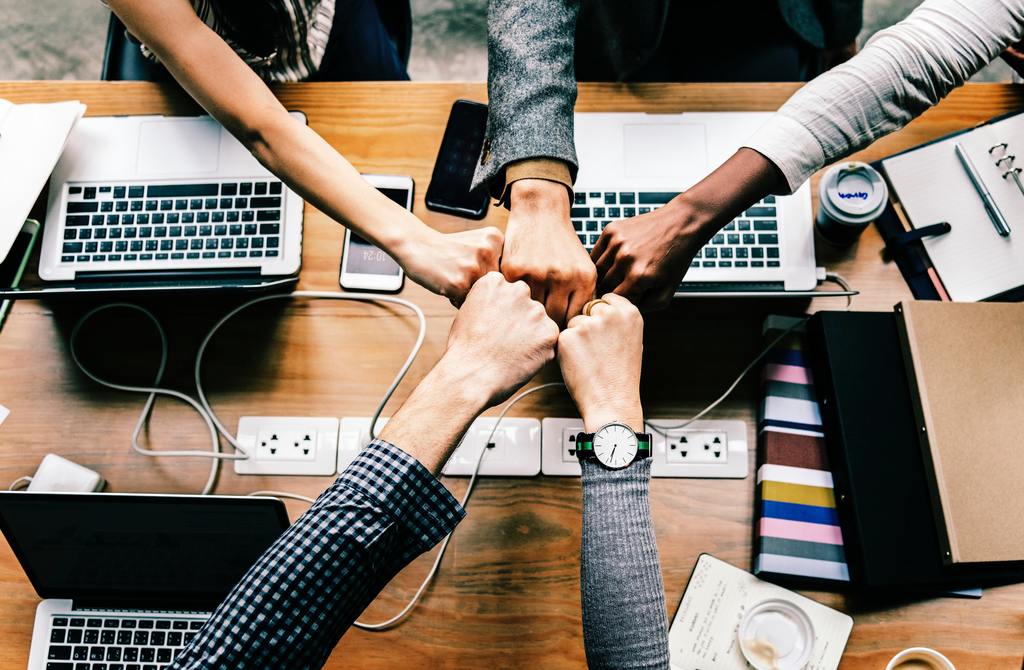 Maybe you're curiously reading that headline and thinking what the heck is an integrated campaign? You're not alone. And luckily, the answer is quite simple. An integrated campaign is a blend of consistent and complementary communications. One that includes both traditional and digital tactics. There's actually a lot of platforms to choose from when it comes to creating a multi-disciplined approach. You might not have heard about integrated campaigns before, but it's definitely something you shouldn't ignore.
Why Integrated Marketing Campaigns Matter
Integrated marketing is an approach that focuses on unifying a seamless experience for customers to interact with a brand. It mixes ALL aspects of marketing communication such as advertising, public relations, social media, direct marketing, and sales promotion through a variety of methods. It's the best way to guarantee that all messaging and communication strategies are consistent across all channels.
Traditional Versus New Media
Recently there has been a shift in marketing in which both consumers and brands have no other choice but to follow along. Welcome to the digital age! Granted this isn't really a problem for Millennials, but digital marketing doesn't always work well with the older demographic.
But the big question is, is there really a need for an integrated or blended approach? Yes, there truly is a need for it. Why? Because consumers crave variety! A lot of them still watch regular TV, they still get the newspaper, listen to the radio and pick up flyers at events. Integration is alive and kicking and your campaigns should be too.
Go With What Works
I'm sure you're wondering if it's even possible to still use traditional and digital marketing at once. And if so, what's the perfect balance between the two? Here's the thing: if traditional marketing still works for you, don't drop it yet. Just keep in mind that it is a really good idea to begin the journey of incorporating digital media at some point. That way your online customers still have access to your brand.
It's incredibly important for your customers to tap into new media form. If for nothing more than for you to be able to conduct an inexpensive consumer research. However, the trick is to get your audience to a social media platform that they already love and interact with.
So yes, integrated marketing can be done. But you need to also be able to choose a good balance of traditional and digital marketing that matches both your goals and budget. Trust us, digital marketing is a lot less expensive than traditional marketing. Granted you just might not have the audience there… yet. Using a mix of both can be extremely successful.
So, what is an integrated marketing campaign?
According to bcg.com, some businesses are now devoting over 40% of their marketing budget on digital. But it's not just digital vs non-digital. Creating an integrated campaign is one that blends elements of each. It includes a mix of direct marketing, public relations, social media, YouTube, TV ads, etc. In fact, an integrated campaign can actually take on a variety of forms.
3 Reasons Why You Should Focus More On Internet Marketing
Below are a few reasons why online marketing still rules traditional marketing.
Reason #1: Digital Marketing Casts a Wide Net at a Fraction of the Cost
Back in the day companies used to spend A LOT of money (we're talking in the millions) on advertising campaigns. And honestly, some of them may or may not have paid off. Today, it's incredibly possible to reach a global audience
for free
– and in a matter of seconds. So, if you're wondering how much of your budget should go towards digital marketing, don't worry too much.
Digital marketing
is typically low risk, high reward.
Reason #2: Interactive Engagement
There are a lot more opportunities when it comes to interacting with audiences from any location via social marketing. It can also be done through innovative personal messaging techniques (such as chatbots). Virtual Reality is another example of experimental marketing that works wonders for a variety of brands.
Reason #3: Accurate Tracking of Customer Metrics
Digital campaigns give you a lot of chances to easily track data. This is great because it can influence your future business strategies as well. So that means you can measure how successful the campaign and collect a lot of customer information while you do it. Back in the day, there was really no way to do this quickly OR accurately.
How To Implement An Integrated Marketing Campaign
Step 1: Define Your Personas
It's really important to understand your target audience. This is the key to a successful integrated campaign. Go ahead and take time to study their requirements, what they already have, and what will support their future perceptions of your brand.
Step 2: Know Your Markets
You need to determine if you are targeting locally or nationally. Consider the age group of your target audience. A clear understanding will help you figure out how to create the right content that works best for them.
Step 3: Create Epic Content
Great content speaks for itself and it's important to offer content that your customers will want to pay attention to. It's awesome for analytics too. Killer content not only brings in leads, but it can also increase brand exposure.
Step 4: Modify Your Content for Each Platform
The most important goal of an integrated campaign is to increase efficiency AND accuracy. It's one of the best ways to create a seamless experience for the customer. Since an agile, integrated campaign is incredibly efficient, you should take time to create multiple pieces of content for each social media platform. That means you should create the right content and promote it simultaneously across the various platforms. This way your target audience can find content that communicates what your brand actually stands for.
There's a common theme behind blending traditional and non-traditional marketing and that's bringing people together.
Brands that incorporate innovative event-based techniques with social media and product giveaways (for example) are one of the best ways to do this. However, there are a lot of different routes you can take, but the main theme seems to be:
An idea of timeliness
Real-time experience
Incentives to participate, such as free samples
Some sort of social media support before, during and after the events
If you want to get a better grasp of digital marketing strategies, you'll explore the ways that traditional advertising can integrate with new media within your niche. Only you can determine what works for your brand. Once you do, it's a good idea to find a solid strategy that creates a sustainable balance between the two. This is the key to your overall ROI and brand loyalty.
Have you ever thought about integrating your marketing before? What ways do you think you can mix both traditional marketing and digital marketing for your brand? Let us know in the comments below so we can discuss!