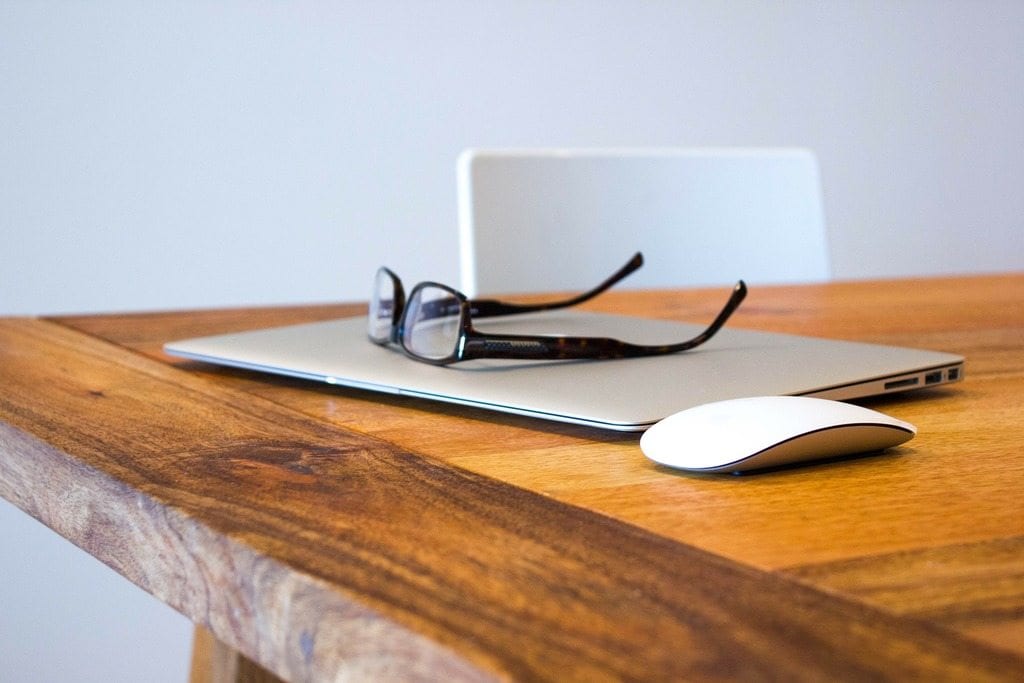 I'm sure you've heard the phrase "evergreen content" before. Especially if you deal with content marketing, SEO, or honestly any kind of web marketing. Or maybe you've been told that your site needs to have this type of content in order to thrive. So what exactly is evergreen content and why are they so good for Search Engine Optimization? Today we're going to take a look at the basics of evergreen content, how to write one, and why incorporating them into your blog strategy is essential to any content marketing strategy.
I could write all day about how content marketing helps your business. But instead, I'll share some of the major takeaways when it comes to content. Here's the thing, marketing is crucial to any brand or business. Marketing is one of the most important things a business can do. Not only does marketing build brand awareness but it also increases sales, grows businesses and engages with current and potential customers.
This is where evergreen content comes into play. The goal is to know what techniques work best for you and your business. Which means you need to find what works and stick to it. Consequently, it will bring your brand closer to your audience. Which allows you to build a better relationship with your target audience. So how can you use content marketing to your advantages? Create killer evergreen content!
What Is Evergreen Content and Why Does It Matter?
Evergreen content is chockful of SEO. It's an approach that offers readers content that is continually relevant and current. The term "evergreen" might seem like a silly moniker for content but it works when you think of it this way: Evergreen trees are a symbol of perpetual life. Much like the trees, evergreen content is sustainable and long-lasting.
Here's the thing, not all content online is sustainable. Even though those articles and blog posts don't ever disappear, you still have one issue: longevity. When a piece of content is considered to be "evergreen" it means that it continues to be relevant long past its publication date. As a result, traffic to these types of post increase over time.
What ISN'T Evergreen Content
To make things a little easier, let's take a look at the kinds of posts that aren't "evergreen". It's essentially anything that is time sensitive and evolves as time goes by.
News articles
Current clothing and fashion trends
Pieces about specific holidays or season
Articles on a current trend or popular fad
Statistics or numerical reports that are likely to change and go out of date
Evergreen content has (virtually) no expiration date. Ideally, it retains its value over the long haul. An article is "evergreen" when it won't become obsolete three months from now. Or when the keywords associated with that topic don't end up in the Google graveyard, never to be searched for again.
Common Evergreen Formats
Below are several formats of evergreen content that will generate some long-lasting content.
Lists
Videos
Product Reviews
Instructional "How To" tutorials that are consistently updated
Here's the thing though, content with the aforementioned format doesn't automatically make your piece evergreen. But articles that follow this structure tend to work well with "evergreen" content. Videos are especially effective when you need to visually show how to do something. Like how to frost a cake or how to hem pants. If videos aren't possible, you can always use a series of photos or diagrams.
Examples of Evergreen Sites
These sites are major producers of evergreen content:
About.com
Imdb.com
Answers.com
Wikipedia.com
These types of sites publish a HUGE amount of evergreen articles. All on a wide variety of topics. Wikipedia ranks on the first page for almost half of all Google searches. Which is pretty insane if you think about it. However, in an effort to create a lot of its content, some of these evergreen sites end up producing articles that are low-quality. However, it's still a good idea to visit these sites as a way to see some good examples of evergreen content. It's also a great way to investigate how some of these sites are lacking when it comes to high-quality evergreen content.
So go ahead and take a look and how they do it and figure out the best way you can improve them.
Evergreen Article Ideas
Some topics never get old. The trick is to come up with ideas that never go out of fashion. Like saving money, food, parenting, etc. Just keep in mind that it's important to only focus on topics that are relevant to your niche. If you sell sewing supplies, an example of a relevant topic might be "how to organize your sewing area" or "different needle types and when to use them". Whenever you want to generate leads for your brand, you need to focus on articles that truly represent issues within your niche.
The problem with creating evergreen content is that a lot of the best topics have already been covered, in excess. In this case, the key is to add a unique viewpoint to a popular topic. Another option is to go more in-depth than previous posts have. It's a great way to offer additional details and for your readers to view you as an authority. It's a good idea to look for long-tail keywords that have volume without extreme competition.
If you have a specific niche, you might find that there is less content out there. If this happens you evergreen content becomes even more valuable.
Evergreen & SEO: Creating Sustainable Content with Popular Keywords
Evergreen content is a vital part of any content marketing strategy. The good news is that it becomes even more powerful when you utilize some SEO techniques You can base your evergreen content around keywords you want your site to rank on. Even the most long-lasting evergreen pieces aren't worth a cent if people aren't searching for your topic. Therefore it's important to do your keyword research.
And if your content doesn't relate to your business, it becomes instantly irrelevant. Seriously, no one wants to read an article on how to fix a clogged toilet from a chef. A chef has very little authority when it comes to plumbing issues. But if a chef were to write an article on how to make the perfect Caesar dressing, I'm all for it.
It's important that you follow basic SEO techniques like on-page keyword optimization (no keyword stuffing allowed). Make use of your images' alt text and don't forget to include social share buttons. The more search-friendly your evergreen content is, the more it can be seen, shared, and linked. When executed properly, it can drive traffic for months or even years to come!
How To Write Evergreen Content
Now that you know why you should write evergreen content, let's take a look at HOW to write it.
Don't write for experts. Experts are less likely to search for help – your audience will primarily be beginners. So you need to make sure that your content is written with them in mind.
Avoid overly technical language. Since most of your content is for beginners, any type of complicated language might scare them off. Stick with simple rhetoric and don't forget to explain any abbreviations.
Narrow Your Topic. If your topic is too broad, your post tends to be much longer. As a result, your readers will lose interest. Broad topics tend to include shorter keywords and have a lot more competition. Besides a broad topic can be more difficult to write. Simple, specific topics like "How To Execute the Perfect Tree Pose" is far better than "A Guide To Yoga's Balance Poses".
Link Posts Together. If you're doing an ultimate guide on a topic, you should divide broad topics into narrow, specific posts. Afterward, you can link all of those narrow topics together. This is great for SEO because it lets the reader solve a specific need while guiding them to additional relevant articles.
Repurpose Your Best Content. When you create a killer piece of evergreen content, don't forget to look for ways to repurpose it into other formats. It isn't that hard to repurpose your content, you just need to know how.
Advantages of Re-purposed Content
We all know that time is a precious commodity. Whenever you repurpose your content, you can save time in terms of the creation process. Repurposed content can be viewed this way: create less, promote more. Every writer hits a wall sometimes. Even bloggers. So if writer's block has you in its hold, it doesn't hurt to repurpose your all-star content.
So yes, you don't have to always create content. You just have to showcase the awesome content you already have and get it into the hands of more people.
Get an SEO boost. Multiple pieces of content centered around the same topic can generate a lot of opportunities with desired keywords. If you take your repurposed content outside your site, you can get quality link backs to your site. This type allows you to control the anchor text in the link. Which comes in handy.
Reach a new audience. A lot of times your original blog post might have only made a splash with one group or type of reader. With repurposed content, you can meet an audience wherever they are.
Reinforce your message. Repetition is an essential part of getting a message to sink in. Repurposed content goes a long way toward reaching this goal.
Gain extra authority. Whenever quality content that is published in a variety of places, on a single topic, it will help raise your profile. It shows those within your niche that you're able to teach others. A result is that they will regard you as an expert.
Benefits of Re-purposed Content
We all know that time is a precious commodity. That's why when you repurpose content, you can save time in terms of the creation process. Repurposed content can be viewed this way: create less, promote more. Every writer hits a wall sometimes. Even bloggers. So if writer's block has you in its hold, it doesn't hurt to repurpose your all-star content.
You don't always have to create new content. You just have to showcase the awesome content you already have and get it into the hands of more people.
Don't Rely Exclusively on Evergreen Writing
Evergreen content is extremely valuable. But don't make the mistake of ONLY creating evergreen content. Timely, topical pieces have the value too. An article on a current presidential debate isn't considered "evergreen", but there are advantages to writing about it – if it's in your niche. It works to your advantage because it is something that will be searched for and discussed. A lot.
A piece about something timely, like a presidential debate, has the ability to drive a lot of traffic to your site. But after the election, it becomes essentially worthless. The same applies to an article that uses any type of recent statistics and is heavily researched. Pieces like that are still valuable and important, but they won't be around forever.
The value of evergreen content is that it has the potential to bring traffic to your site for months, or even years. But the content has to be truly "evergreen" in order to get the most out of it. The best content strategy is one that relies on a mix of both topical articles and long-lasting evergreen posts. Just focus on your niche and these valuable articles should fall into place. Have you established a good amount of evergreen content on your blog? Are you within a niche that makes this type of content even more profitable? Let us know in the comments below, so we can discuss.