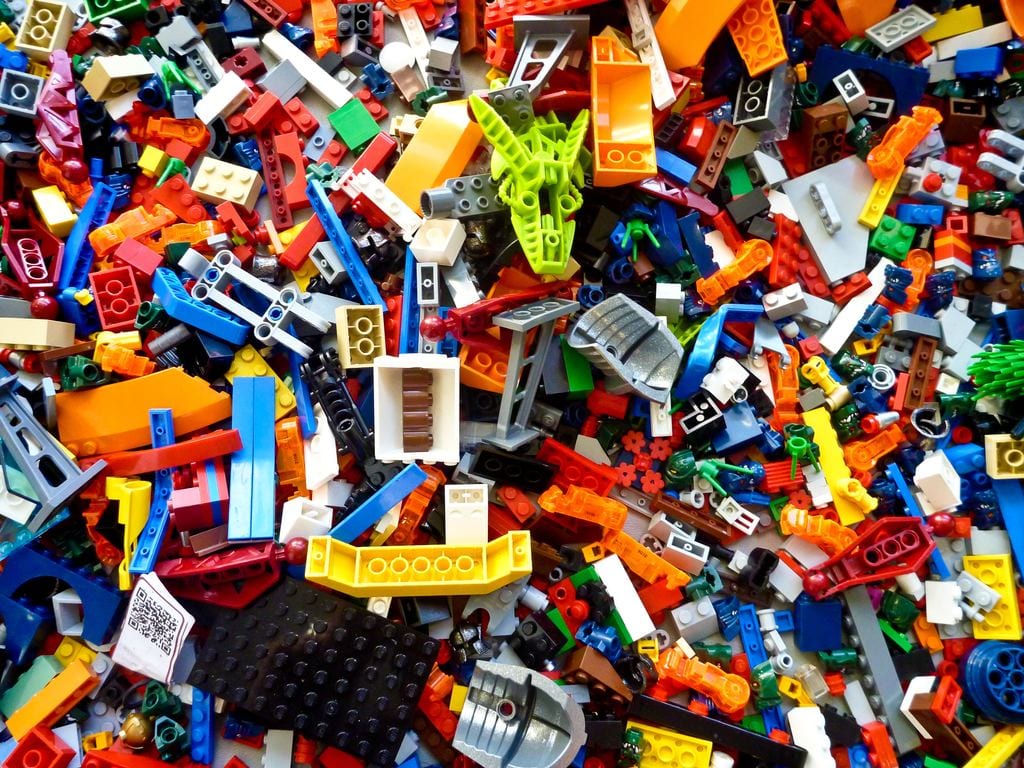 As a growing brand, you need to ask yourself if you're building links the right way. Maybe you still using outdated practices. Here's the thing, there are a lot of link building tactics that still matter. And there are some that are actually just a waste of time. Today we'll cover the rules of link building, as well as, the top three ranking factors in Google. Let's dive in, shall we?
How To Get More Traffic with Link Building
First and foremost, we need to discuss what you can do to get more traffic with link building. To begin, you have to ask yourself what you want to do.
THE DO'S
Determine the Value of the Link
Aside from ranking potential, what kind of value will the link you choose bring to your site? It is potentially more traffic? Is the link relevant? Is it a link that contains content that ups your authority? Whatever the link is, you need to weigh out your options. Then you can determine if there is truly any value in the link.
Local Listings
Yes, local listings still do well. A lot of local business citations are on a lot of different platforms and services like Moz Local or Yext. This can help you get up and running faster. If you don't know which service to use, check out this comparison. These services are helpful because they show Google that your business is actually located where it says it is. It also has consistent business information.
Like the name, address, phone number, etc.
However, something that isn't really talked about is that how often these local listings never get indexed by Google. If you seriously think about it, Yellowpages.com is probably populating thousands of new listings a day. So if that's the case, why would Google want to index all of those?
So – if you're doing business listings, there's an approach you can take that local SEOs have been doing forever. All you need to do is create a page on your site that says where you can find your brand online. Then you can link those local listings to help Google get that indexed. It definitely has a boomerang-like effect on your site, so it's definitely a must.
Unlinked Brand Mentions
One of the easiest ways to get a link is to figure out who is already mentioning your brand and NOT linking to it. For example, let's say that there is an article that publishes about how great your brand is. But they don't link to you. If that's the case, you can reach out and ask them to add a link back to your site.
Reclaim Broken Links
Reclaiming broken links is an excellent way to get back some of your links in a short amount of time. Best of all, it takes little to no effort. But what does that mean? It means that you had a link from a site that now your page currently 404 error. Those 404 errors mean that they were sending people to your site for a specific page that you've since deleted or updated somewhere else.
Whatever the reason behind it is, you need to make sure that you 301 this broken link on your site. Don't worry, you can fix it with a little know-how. That way it doesn't send the authority somewhere else.
Help A Reporter Out
Reporters will notify your brand if they have any questions or information they need for an article via an email service. So not only is it just good PR, but it's also a killer way for you to get a link. And if you think about it, link building is good PR too.
Sponsor Cool Things
If you watch closely, local charities and nonprofits are always in need of sponsorship. It's also another way for your brand to get a link.
Outreach Helps
It doesn't hurt to ask. There's nothing wrong with conducting a little outreach either. Especially if you do it well. Link building outreach, in general, gets a bad rap. Why? Because the response rate is painfully low. On average it's around 4%-7%. BUT you can get it higher if you're strategic enough. The key is to reach out to people you already know.
There's a lot of resources out there that can help you do it. For example, you can even your Instagram!
Create Original Content
When it comes to link building, some people think that it's dead. And that if you just create original content, people will automatically link to it. Sure, that's great and all, but there's also something to be said about having a healthy mix. There's also something to be said about link building and link earning. But there's also a sweet spot in the middle where you can do incredible things for your brand. And get the most bang for your buck.
THE DON'Ts
#1 Don't Ask for Specific Anchor Text
Asking for specific anchor text can come off as a little spammy. This is why it's best to not ask for anchor text. Websites should be linked however the brand sees fit. That will make it look a lot more natural. Which means that Google will consider it to be more organic. As a result, it will help your brand in the long run. This is honestly more of a suggestion. But the ones listed below are definitely things you should avoid at all costs.
#2 Don't Buy or Sell Links that pass PageRank
You can buy or sell links that have a no-follow attached. However, this means that it's paid for. It can might an advertisement or something that people don't trust. So you need to keep your eyes peeled and take time to better understand how that works.
#3: Hidden Links
This was something that was done a lot in the past. You know the white link on the white background – super spammy. They were completely hidden, but crawlers managed to pick them up. Whatever you do, DON'T use hidden links. Why? It doesn't work anymore. Google understands these things a lot better than they did back then.
#4: Low-Quality Directory Links
This is where a site includes tons and tons of links and text with a random link thrown into the mix. You definitely want to avoid these at all costs.
#5: Site-Wide Links
This is something else that comes off as suspiciously spammy. Site-wide includes a footer link or a top-level navigation link.
#6: Comment Links with Over-optimized Anchor Link Text
This isn't going to help you in the long-run.
#7: Abusing Guest Posts
Under no circumstance should you guest post just for a link. Don't get me wrong, guest posting has a lot of value in it. Whether there's a link or not. But it's never a good idea to target it as a way to find link building opportunities.
#8: Automated Tools
These are used to create links on a variety of websites. ScrapeBox is a notorious one that creates the comment link on all sorts of blogs. Sounds cool, but don't do it.
#9: Link schemes, private link networks, and private blog networks.
This is where you can get into some trouble too. Google WILL penalize or de-index you altogether. Plus again, it looks spammy. I'm sure you're sensing a theme here, huh?
#10 Link Exchange:
This is almost like link exchanges. In the past you could submit a website to a link exchange and the wouldn't give you that link until you also linked them. This stuff just doesn't work anymore. However, there are a ton of opportunities and quick wins for you when it comes to gaining links with a more natural approach AND with more authority.
Hopefully, this will help you figure out some of the best ways to go about link building. If you have any questions, let us know in the comments below. Don't forget to check out our article on link detoxing and why it matters.