We all know that trends come and go (I'm looking at you parachute pants!). And digital marketing is no different. A lot of these trends end up turning into permanent fixtures in the world of digital marketing. But there is a lot that gets tossed aside and forgotten. So what creates a digital marketing trend? The reason that most trends start is due to reactions about new technologies or new consumer behaviors. That means that they'll fill a need that's already emerging.
For example, let's take a look at mobile marketing. This type of marketing was a direct reaction to the increase in smartphone usage over the past few years. And the consumers who use their devices to shop has proven that this trend is definitely here to stay. Whether you want to believe it or not, there was a time when mobile marketing was actually considered trendy. Now it's an absolutely necessary aspect of digital marketing.
Trends 101: Digital Marketing for Small Businesses
It's incredibly important to stay on top of the trends – especially the ones that are geared towards your brand's niche. For now, we'll cover some of the popular digital marketing trends that are taking place in the world of small businesses. Take what will suit your brand best and leave the rest! And if you haven't taken the leap to digital marketing, it's time to consider it.
1. Social Media Marketing
Social media is EXTREMELY important and for good reason. Prospects and current customers spend a lot of time on there. Globally social media users spend an average of 135 minutes a day on social networks. This number is growing every year – no surprise there! If you think social media is just for connecting with friends and family, it's totally not.
People use social media to connect with brands they support, find new ones, and even help in making a purchase decision.
In other words, if you aren't connecting with your audience then your competitors will. That's why it's crucial to get your brand out there. Seriously, even small businesses are now on the social media train. Over 70 % plan to acquire new customers in 2018 using this tool, including 75% of those who plan to use Facebook specifically.
Here are a few ways the small brands can use social media marketing. Especially if you want to gain new customers and drive growth…
gather user-generated content to share
share interesting and relevant content with your audience
collaborate with influencers to increase recognition and trust
connect with audiences on a more personal level and build relationships
build brand recognition and loyalty through comments, engagement, and sharing
use social media advertising to reach out to a new audience and convert prospects
analyze data to better understand the needs, wants, and behaviors of their customers
use social media for customer service (like answering questions and addressing complaints)
2. Voice Strategy
Communication really is the easiest form of human interaction, especially vocal communication. So it makes sense that people want to use voice whenever they interact with technology and their favorite devices. This is where Alexa and Siri come into play. Half of the consumers use voice assistants already and 81% of those people use them in addition to their smartphones.
There are companies out there who want to remain relevant so they adapt to this new take on traditional internet searches. This is why creating a voice search strategy is quickly becoming a top priority for some small businesses.
But the most important part of any comprehensive voice strategy is to optimize your content with the types of keywords that commonly appear in voice searches. That includes long-tail keywords that are relevant to your brand. It's a good idea to use "best" and "price" as part of your keywords – in both question and command format. Another popular keyword to use is one that answers the types of questions that your customers frequently ask. To determine this, consider your niche and think about the type of questions potential customers would ask.
Just keep in mind that most voice searchers are in fact questions, so content needs to be geared toward offering succinct answers. Another voice strategy is to create an Alexa skill or Google action. This can really help your brand reach customers who use Alexa or Google home voice assistants.
3. Novel Content
Good content is what makes digital marketing work like a well-oiled machine. Granted there are a few staples out there (some of which that are definitely here to stay). But there are new kinds rolling in. Some that just might temporarily revolutionize the way people get their content.
Currently, there's a growing trend with interactive content. This type of content gives audiences the chance to actively engage with brands. Below are some of the ways in which you can experiment with this new type of content…
Polls
Quizzes
Contests
Assessments
Online voting
Animated infographics
Another type of content to look into is expiring content. Think Snapchat and Instagram stories. Expiring content is content that's only available for a limited time before it's no longer accessible. This is an intriguing concept because it incites a sense of urgency and exclusivity. And since FOMO (fear of missing out) is a real thing, people will make it a point to seek out this type of content.
4. Branded & Live Video Investments
It should come as no surprise, but video content really has been the driving force in digital marketing for a very long time. Video content is so engaging that it makes up 82% of consumer internet traffic by 2021. But this doesn't mean that video marketing is static. People are constantly finding new ways to engage their audience through videos. And right now, branded and live videos are reigning supreme.
Branded content is HIGHLY engaging. It delivers a great deal of information in a short time, increases conversions, and is a lot more appealing than text. But most importantly, it builds trust and fosters relationships between brands and their audience.
Live video has become increasingly popular among consumers and by 2021 it's expected to account for 13% of video traffic by 2021. But why is live video so appealing? You have to remember that it is a highly interactive format. One that the audience can actually be invited to participate in. They can even ask questions, which results in them being part of the conversation. As a result, it's perfect for relationship building.
Unfortunately, a lot of marketers shy away from creating video content for one simple reason: it seems expensive. However, creating video content doesn't have to be. There are ways you can create killer video content on a budget.
5. Mixing Digital with the Physical
Digital marketing DOESN'T have to completely take over your marketing strategy. I mean, people do still go shopping in brick and mortar stores. But here's the rub, modern consumers are expecting much more when they are shopping in physical locations. For example, they want digital elements that seamlessly incorporate into those brick and mortar stores.
With that in mind, a lot of brands have started integrating technologies that let them digitally interact with customers who are physically present in their area. The most common way to do this is with beacons. Whenever a business uses a beacon, the beacon can send a signal to a mobile device with a pre-selected geofenced area. They send push notifications or special time-sensitive coupons to nearby potential consumers.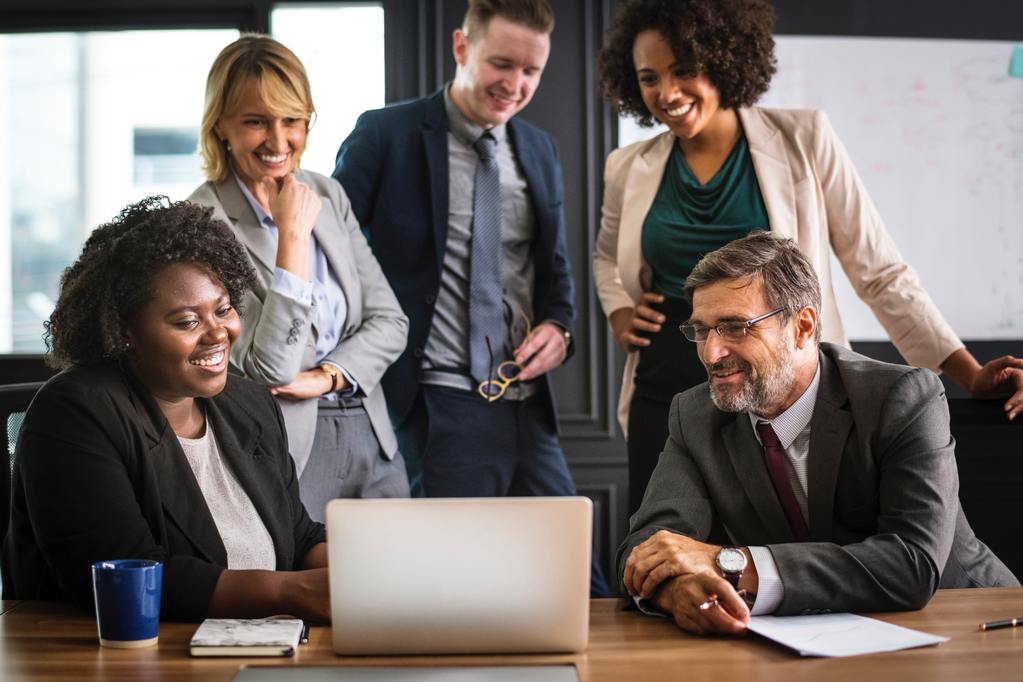 Digital marketing is dynamic and ever-evolving.
A lot of it has to do with technology and consumer habits. That's what really changes the world of digital marketing. Which is why it's important to keep up to date when it comes to trends within the industry. Why? Because it's far too easy to get left behind in today's fast-paced world. Especially if you aren't keeping up with the competition.
The good news is that a lot of digital marketing trends are tiny developments. As a result, you don't need to do a COMPLETE overhaul to stay ahead of the curve. But there are some strategies that you can use when it comes to social media and content. Both of which can help your brand engage with your customers – no matter where they are. But you might need to know where to start…
How To Make the Move from Traditional To Digital Marketing
Obviously knowing where to start is the key to success, especially with digital marketing. Hopefully, the steps below will help you ease into the brave new world of digital. Knowledge is power, right? Below are some of the fundamental concepts that are guaranteed to boost your confidence.
Step #1: Start Small
Landing pages, search engine optimization and advertising… oh and don't forget meticulously planned social media campaigns! All of these are a big part of digital marketing but they are definitely NOT the first steps. Right now your priority is to start with just the basics. Once you have those properly in place, the important aspects will eventually fall into place.
Don't get me wrong, the tools and strategies I mentioned above really can make things more efficient. But before you can start using them, you need to have a basic digital foundation in place. Like getting a website, a social media profile, etc. But nailing down those basics are key – especially in terms of your brand's marketing AND your digital know-how.
Step #2: Get Excited About the Returns
Going digital means that you can complete a variety of marketing activities a lot faster. It also gives you some great insights that will help you augment what's needed in order to get better results. Once your social media accounts are properly set up, they can start doing the work for you. Who doesn't love that? Yes, social media calendars will become your new best friend. Just think, you can double your efforts throughout the day!
Just keep in mind that your social media channels do need upkeep, but with minimal maintenance, you can generate brand awareness, leads, and new customers!
Step #3: Don't Forget: Digital Doesn't Replace Traditional Marketing
Yes, digital marketing is effective. And in a lot of aspects, much more effective than traditional methods. But it's important to remember that making the transition to digital doesn't mean completely letting go of those tried and true traditional ways. There are a lot of offline marketing tactics that still work well. When that's the case you should look to digital marketing as a way to improve it.
Digital marketing gives you the chance to create more targeted advertising to reach specific people in your niche.
So if you are looking to grow your brand and increase your awareness, digital marketing is definitely for you. Have you been thinking about making the switch from traditional to digital? Let us know in the comments below, so we can discuss! Don't forget to read up on these 2018 digital marketing trends.