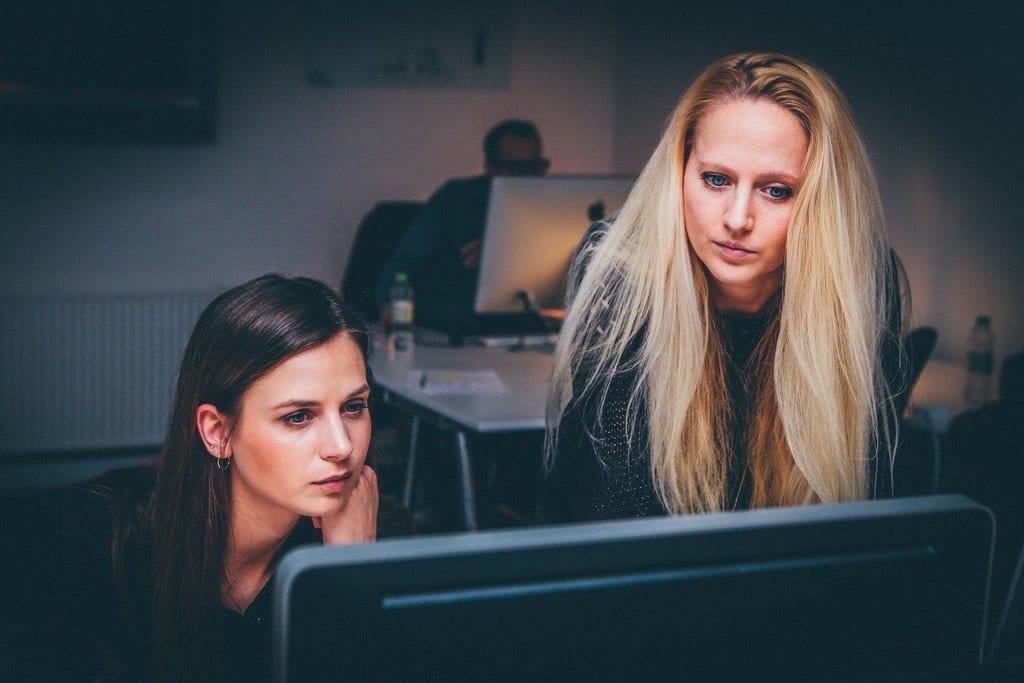 SEO (search engine optimization) is like most elements of digital. It's constantly changing and it's important to keep up with them to stay in line with best practices. For example, you can just stuff your site with target keywords and expect things to magically happen. Digital marketing takes work and knowledge of the best practices. Between optimization, social media followers and mobile sites it can all feel incredibly overwhelming. Today we'll take a look at some of the worst SEO practices and how to properly avoid them.
The Worst SEO Practices & How To Avoid Them
Before we dive into some of the worst SEO practices, let's talk a little bit about the two sides of SEO. There's the good and the bad. Let's take a look at the two types of "hats" out there in the digital world.
What Is "White Hat" SEO?
White Hat SEO. White Hat SEO is the one that plays by the rules and properly adheres to Google's guidelines. This means that the content on any given site is useful and high quality. Which as a result, will rank well. So yes, you DON'T have to break the rules to be low quality and low ranking. For example, a page the loads slowly or isn't super responsive can put your low. This is because it creates a poor experience for the user.
White Hat Principles That You Should Always Follow
Descriptions and keyword clusters must be on-brand and sensible.
A website that is visually appealing and easy to navigate is your best bet. Don't forget to keep it fast and mobile-friendly.
When it comes to content it needs to be high-quality. You need to add value to the customer experience. How to articles and videos are awesome for this type of content.
What Is "Black Hat" SEO?
Black Hat SEO consists of strategies that Google views as cheating or hacking in order to boost a site's ranking. We get it, there's a lot of competition out there. So it makes sense that people find a way to cheat the system. However, whenever they do this, it only makes Google put their first down. A search engine can change the rules again and again in order to prevent that kind of action from happening in the future. They do this so consumers deliver quality content that isn't spammy or chock full of scams. Search indexes also make sure that this doesn't happen.
Black Hat Principles That You Should Always Avoid
So how can you make sure you don't fall under the Black Hat SEO? Take a look at the following Black Hat principles that you should always avoid.
Black Hat #1: Keyword Stuffing
Effective content should be readable. It's one of the best ways to provide an optimal user experience. Boosting your SEO relies heavily on keyword placement and weight. Which is why black hats use keyword stuffing is done as a way to get more page views and increase the Google ranking of a site. But if you end up cramming too many keywords into a piece of content, Google WILL punish you.
Alternatively, when you use the right amount of keywords, you end up with more organic, valuable content that is readable. Keep in mind that there are no hard and fast rules when it comes to keywords. Most people recommend a maximum of 3 keywords for a short piece of content.
Black Hat #2: Irrelevant Keywords
Irrelevant keywords happen when you use keywords that are unrelated to your actual business or niche. As a result, you'll get higher bounce rates which can backfire when it comes to your SEO ranking. The goal of high-quality content is to build authority. This is why it's best to genuinely attract and keep customers. Doing so will result in higher rankings.
Black Hat #3: Blog Spam
The comment section of a blog is one of the best places to foster audience engagement and build your brand. This works for essentially any type of business. Sadly, it is also where spammers love to place links and irrelevant comments as a way to get more traffic to their own sites. Therefore it's important that these spam comments be controlled. If they get out of hand, it will damage the reputation of your site on search engines.
Another aspect of blog spam the damages your ranking is when search engine crawlers deem your content irrelevant due to these comments. Thankfully there are a lot of free or built-in tools that will help manage spam on blogs such as Akismet (for WordPress) and Disqus.
Black Hat #4: Cloaking
This tactic uses deception and creates a different page to show search engines while hiding the main page that it shows to its viewers. For example, cloaking occurs when a website disguises itself as an HTML page to search engines. But what the viewer actually sees is a set of images, also known as link farms. Link farms (more on that later) are another type of spamdexing. It's imperative not to use cloaking because it can result in a permanent ban on the website.
Black Hat #4: Duplicated Content
Duplicated content, in the publishing world, is known as plagiarism. When this happens between different domains it is considered theft. Sadly, people do it as a way to get more traffic to their websites. But since it doesn't make for a positive user experience, the high rankings typically don't occur. Keep in mind that directly stealing content is NOT the same as scraping. Scraping is an automated process where a bot gets information from a website.
There are some instances where duplicated content is legal, such as discussion forums. This is acceptable because the content might be duplicated across pages as a way to add to the conversation.
Black Hat #5: Spinning Content
This happens when you start taking pieces of high-quality content and rewrite or "spin" it all while using the same keywords. This is a terrible idea because once Google finds out you'll get punished. If you think you can get a robot to do it for you, you're wrong. Because even if you get a robot to spin the content your engagement won't be that great since the writing will be terrible.
If you ever reach a point where you're tempted to use this technique, don't. You're better off doing something similar. Like taking an article and re-creating it with a personal flair or present it in a new and interesting way. It isn't always a bad idea to use the same keywords, there's so much content on the same topics that it would be nearly impossible to avoid. However, you need to be sure to do it in a way that adds value to your customers.
Black Hat #6: Clickbait
Hyperbolic blog titles such as those that use the words "shocking" or "terrifying" in order to lure people onto a page in a misleading fashion are clickbait. And while there may not be a specific punishment, it's just a tacky marketing approach. If you want long-term loyalty, your customers have to respect and engage with your content on an authentic level – clickbait just doesn't facilitate this.