We've rambled on about the importance of blog posts and SEO for awhile now. And honestly, search engine optimization (SEO) is really important for blog posts. Best of all you don't need to focus all your time on the tech side of it. Because SEO, in actuality, is human based. Let me expand on that…
Major search engines like Google, Bing, and Yahoo! provide a service for humans. Search engines like to have a record of all the pages possible. That way when someone searches for a specific term, the search engine has an expansive amount of different pages to pull from for it's results. For example, if you searched for instructions on how to fix a flat tire and you were given results on new tires you should buy – you'd get a little annoyed, right?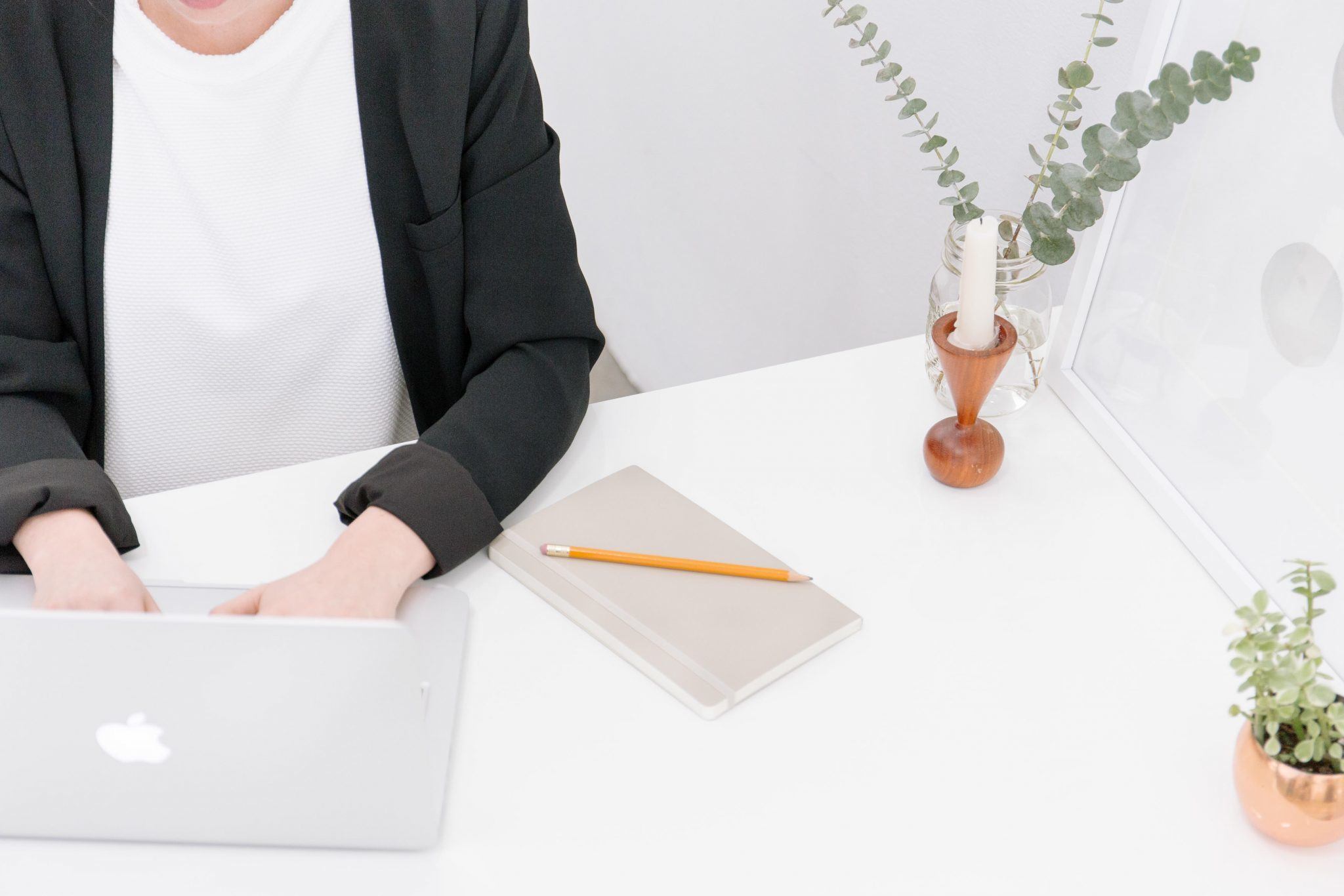 Thankfully, search engines give you the best results possible so they can keep your attention AND business. That's why the best search engines provide pictures, simple instructions, and stuff that actually answers your questions. And content that is organized and well-written is viewed as a bonus. The best content includes phrases and titles that you actually searched for to begin with. So how do search engines rank sites?
Clearly search engines aren't humans. That's why the creators of search engines make guidelines for their software to give results that are very human like. Modifications to the software occurs quite often too. Therefore it's a waste of time to learn the newest factors that affect SEO. Because each time the search engine software updates, you have to start all over again. Instead, focus on the following factors. These factors make the biggest difference for you blog posts because they're what search engines are truly looking for.
Well-Written Content with Multimedia Content
Of course you've heard this a thousand times by now. And it bears repeating. You should care about well-written content because it does affect your SEO. And search engines care about it too! Make sure your blog post's tone is helpful. Double check your work for good grammar. Finally, the paragraph should make sense and flow logically.
Another great idea is to add multimedia content to your blog posts. People love photographs, drawings, videos and even audio. And search engines know that their users will be happier with posts the include a variety of media, instead of just text. If something can explained better through a video, post a video. Blog posts with images that let people know what the posts are about is really important. If you use content that is not yours, there are rules you have to follow. There are some great royalty-free sites such as Pexels.com that you don't need to pay to use. For everything else make sure you read this first: Copyright Rules Every Blogger Should Know
Keywords That Make Sense
Keywords are super important. Use keywords as a way to clarify certain information. People normally pull out and search for keywords and terms that are memorable. Google and other search engines return results that use those keywords naturally. It works best if you think of keywords as exact phrases that people are more likely to use when they search for whatever content you are creating. Use those keywords within your post, post title, and heading.
Keep in mind that it isn't as important to exactly match these words. However these keywords are still an important tactic to give your writing specific topics. But don't forsake the quality of an article to make sure you use an exact keyword phrase. Search engines are much better at reading and displaying items in context. Which means that they are already focused on quality of content, versus finding that exact matching keywords. This article will help you find the best keywords for your blog posts: SEO Keywords: 10 Ways To Find The Best Keywords For Your Business
Content That Engages Readers
Most readers won't stay on a site that isn't engaging. Therefore both you website's design and posts need to engage the visitor. Search engines want sites that are interesting. Because visitors spend more time on interesting sites. That's why it's crucial to offer blog content that is engaging so the search engine software can identify how awesome and captivating your site is!
Search engine's also take into consideration your clickthrough rate and your bounce rate. Which is basically how many people went to your site and how many of them actually took action vs. just clicking the back button. So lots of interactive content comes into play big time. Engage your visitors and create content chock full of images, logical layouts, easy usability and great content. As a result, your search engine result rankings will rise. If you're able to keep people on your site longer than others, search engines will love you! Check out this blog post for ways to build engagement: 5 Ways to Boost Visitor Engagement on Your Website
Another way to engage readers is to post frequently. Frequent posts create a relationship between the writer and the reader. The reader expects content and when the writer delivers content often, the reader is happy. It builds trust too! So what does that mean for search engines? Search engines know that consistency and options (multiple past posts) influence the enjoyment of the site. Therefore, search engines are more inclined to load their top search results with blogs that post frequently.
Links That Lead to Your Blog
The internet operates on word of mouth. Whether it's people recommending a specific resource through links that recommend something or social media platform shares. Whenever another website or blog links to your site, search engines take that as recommendation on your behalf. More links means more recommendations.
But here's the thing, search engines will take the link/recommendation of reputable blogs as more valuable than the random link from a site that was just created a month ago. They also take a link/recommendation from a website or blog in your same field (ex. fashion) as more relevant than a link from something completely unrelated (ex. a dog treats blog).
This is why guest posts within you general industry is important. These types of posts link back to your site or blog within the guest post. This is the perfect time to focus on content that people will share. However, it's risky if it's not done correctly. Besides, it's also awfully time consuming. This is why many people turn to SEO experts to rank their sites, especially for the link building part. If you do it yourself it is very important to build high quality natural links and not take the shortcuts. For more information about what links can help and hurt your SEO, check out Link Detoxing & Why It Matters
Blog Post Titles That Make Sense
People click on titles that makes sense to what they originally searched for. More importantly, Google knows that if someone searches for something specific, the results need to align. Therefore be sure to title your posts in a way that would make someone who searched for what you wrote about want to click on it. The title should include keywords that help build both excitement and accurate expectations.
Content That's Long Enough for the Topic at Hand
Humans want enough information to actually accomplish whatever it is that they searched for. This usually requires blog posts with more than 200 words. Search engines realize that blog posts with 1,000 to 2,000 words will give searchers a more complete picture of how to properly do something. So make sure there is enough text and content to engage your readers. Don't forget to use headings, images and bullet points to keep text interesting. Break the wall of text up so it can be easily scanned and read. Your readers will appreciate it. However, if the topic at hand doesn't require a lot of text, don't worry about it. Adding useless text to make it to 1,000 words won't give you any brownie points with your readers or search engines.
For a deeper dive into SEO for blog posts, check out this helpful article: Blog SEO: How To Optimize Your Blog Posts
In conclusion, we hope this article has been helpful. Just follow these core concepts and your blog posts will get noticed by search engine in no time. Sure, there are definitely other factors like site speed, clean website code and mobile-friendly sites, but these tips will help your SEO greatly. Most importantly, with every decision you make for you blog posts, ask what actual humans would like or search for.