The 5 Essentials of Re-Designing A Website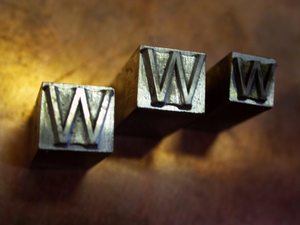 Re-designing a website can be somewhat intimidating at first, especially if you are wanting to start from scratch. That's where these five tips come into play, ensuring that you have some structure and guidance. If you keep these 5 essentials in mind during your website's overhaul, it will make a huge impact on the outcome and future success of your site.
1. Content Is King
In the past, websites focused more on design than content. Flash intros and other design elements did little for visitors. Today Flash and difficult navigation has gone the way of the dinosaurs and their absence has made way for sites to feature usable content. Focusing more on easy to access content can reinforce your brand's message. On a side note, it is crucial to ensure that the site works with all operating systems and browsers – as well as mobile devices. Check out this blog post about creating mobile friendly content.
2. The Right CMS
All that great content needs to be managed, this is where Content Management Systems or CMS comes in. A CMS allows your site to evolve easily when edits, updates and new content is needed. Choosing the right CMS gives you the ability to separate your site's content from its visual components and allows it to be easily moved. With CMS there is no need for duplication because it keeps all of your information, images and copies in one database.
3. Getting Visitors & Keeping Them
SEO is important, involved, and a part consideration for any website that wants to be successful. It helps visitors find your site and keeps them there as well. This is less of a tactic and more about designing and coding a site that appeals to people, not robots. Including data that follows search engines can truly benefit your site. Keep in mind that search engine algorithms are constantly evolving, so all of those old-school SEO hacks are no longer viable, and can actually get your site blacklisted. Your best bet for attracting new and returning visitors is to focus on well-written, accessible content. If you need expert help for up-to-date SEO you're in the right place, Section 5 Media has been named a top SEO company in Phoenix.
4. Generating Leads/Marketing Automation
Visitors need to be nurtured and tracking visitors allows you to do just that. Monitoring the content that they look at can give you the ability to score, profile and focus on leads. A marketing automation program assists with the streamlining and measurement of visitors based on that information. It in turn shows them relevant content that can help move them through the website. Marketing automation is a much more efficient way to create conversions. Companies such as HubSpot offer complete solutions for marketing automation (Section 5 Media is a HubSpot partner).
5. Call to Actions
You've created awesome content, now what? It's time to focus on continuing the conversation between your site and your visitors. Creating a proper call to action will give your visitors direction to the next step, these are designed to elicit a response – buy this product, fill out this form, sign up, etc. Call to actions help visitors accomplish the goal they had when they initially visited your site. A goal for each page on the site is to ask the question "What is the next step I want my user to take?" and build you call-to-actions based on the answer to that question.
Keeping these five tips in mind will help you tremendously when it comes to your next website re-design. Better yet, have Section 5 Media build your site and allow us to help you optimize your site for the best experience, and ultimately the best outcome for your business.