SEO has changed quite a bit over the past few years. Back in the day, in order to get ranked at the top of Google and other search engine results, was to add keywords to posts. Which was great for computers but for humans, well – not so much. Especially when you'd tried to search for information, only to find a list of sites filled with irrelevant content. For those who are new, SEO stands for Search Engine Optimization. It's what you do within blog posts in order to help it rank high in search engine results. And boy have they changed over the last 10 years or so…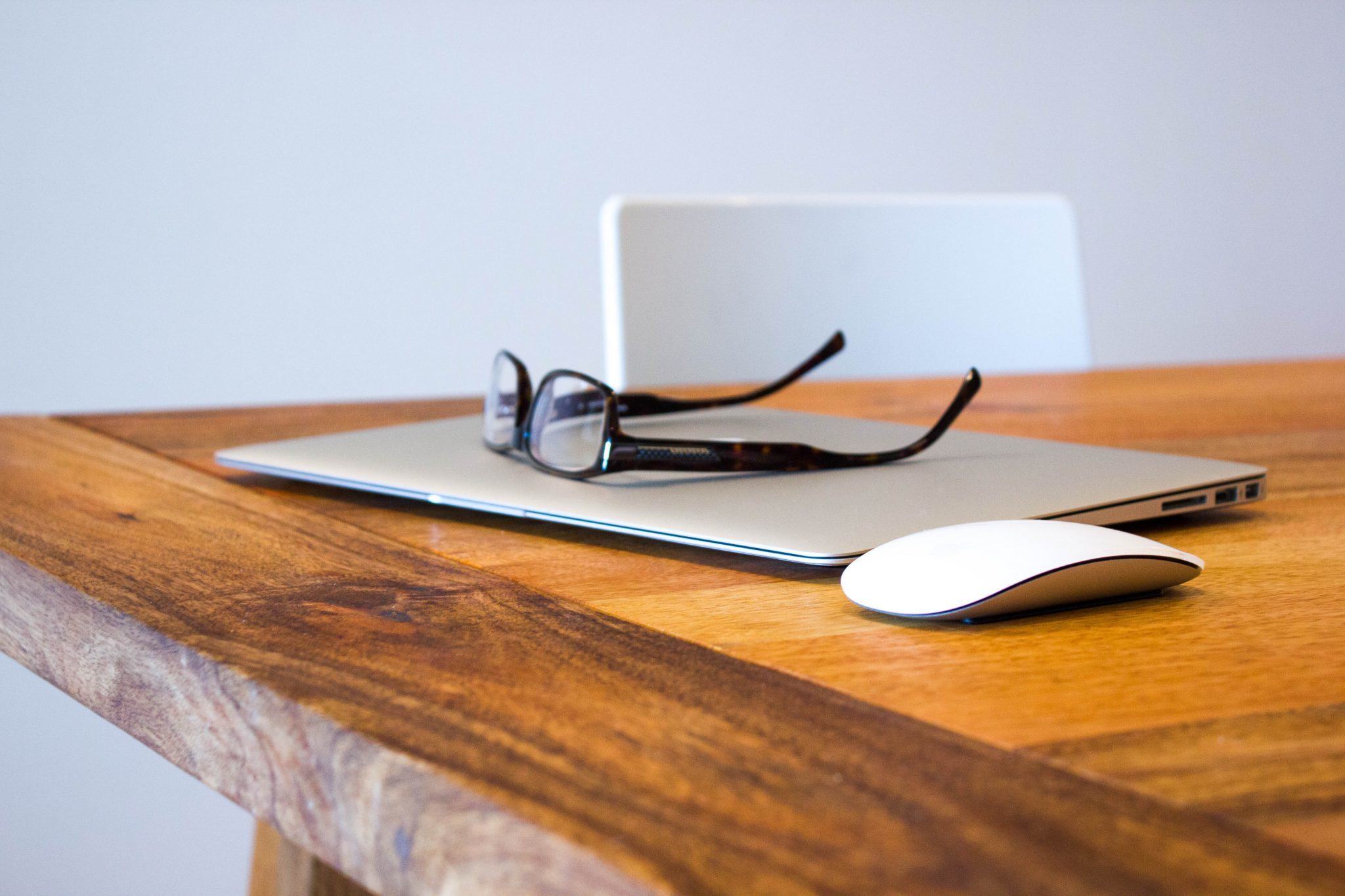 From its earliest days, Google's search engine was extremely relevant in terms of quickly and accurately returning search results. It cataloged and categorized pages using its PageRank system. Which evaluated things like quantity and power of links. For a few years, Google system worked. However, overtime both individuals and businesses realized a way to appear (organically) at the top of any search engine. That's when things started to change.
The changes happened simply because people learned how to beat the system. Think link farms, content farms, low-quality articles and auto-generating links. All done in an effort to outrank other listings and secure the top spots on Google's Search Engine Results Page (SERPs). As a result, Google introduced several adjustments to their algorithm because the people were beating the system. Google had to act or they would start to loose their relevancy. These algorithm adjustments were meant to filter out scammers, all while fine-tuning its semantic search.
Today search engines do a much better job of cutting out spam and irrelevancy among websites. As a result, it has made it more difficult for sites to list at the top of search results. But honestly, when you think about it, it's kind of a good thing. Because it means that only sites with useful information will appear within the search results. However, that also means that the tactics involved in SEO have changed as well. In fact, compared to 10 years ago, it is VERY different. Old SEO focused on a variety of aspects in order for sites to make their way to the top of search results. Let's take a look…
ON-SITE
Higher traffic and rankings
Organic traffic from search engines
Technical knowledge of analytics
CONTENT
Clicks and pageviews based on created content
Optimized for search engines based on titles/headlines for keywords
Focused on exact match anchor text
Competed solely in search engines
Avoided personal exposure
Paid attention to numbers
OFF-SITE
Link building from manually adding websites to directories, buying link and participating in a link exchange program
Scored backlinks
Link for Link exchange
Results generated from technical methods
Focus on short-term efforts aimed to trick search engines
SOCIAL MEDIA
Focused on keywords
Content distribution from pushing content
Exposure based on article submission sites
Interaction/commenting within the community
Not long ago, everything above was standard protocol. But now, search engine optimization has changed. A lot. It all comes down to the same sections I listed above (on-site, content, off-site and social media) but now it has morphed into something better. Before I dive into what has changed, I wanted to focus on some aspects that are still the same in today's SEO: mobile optimization and social media.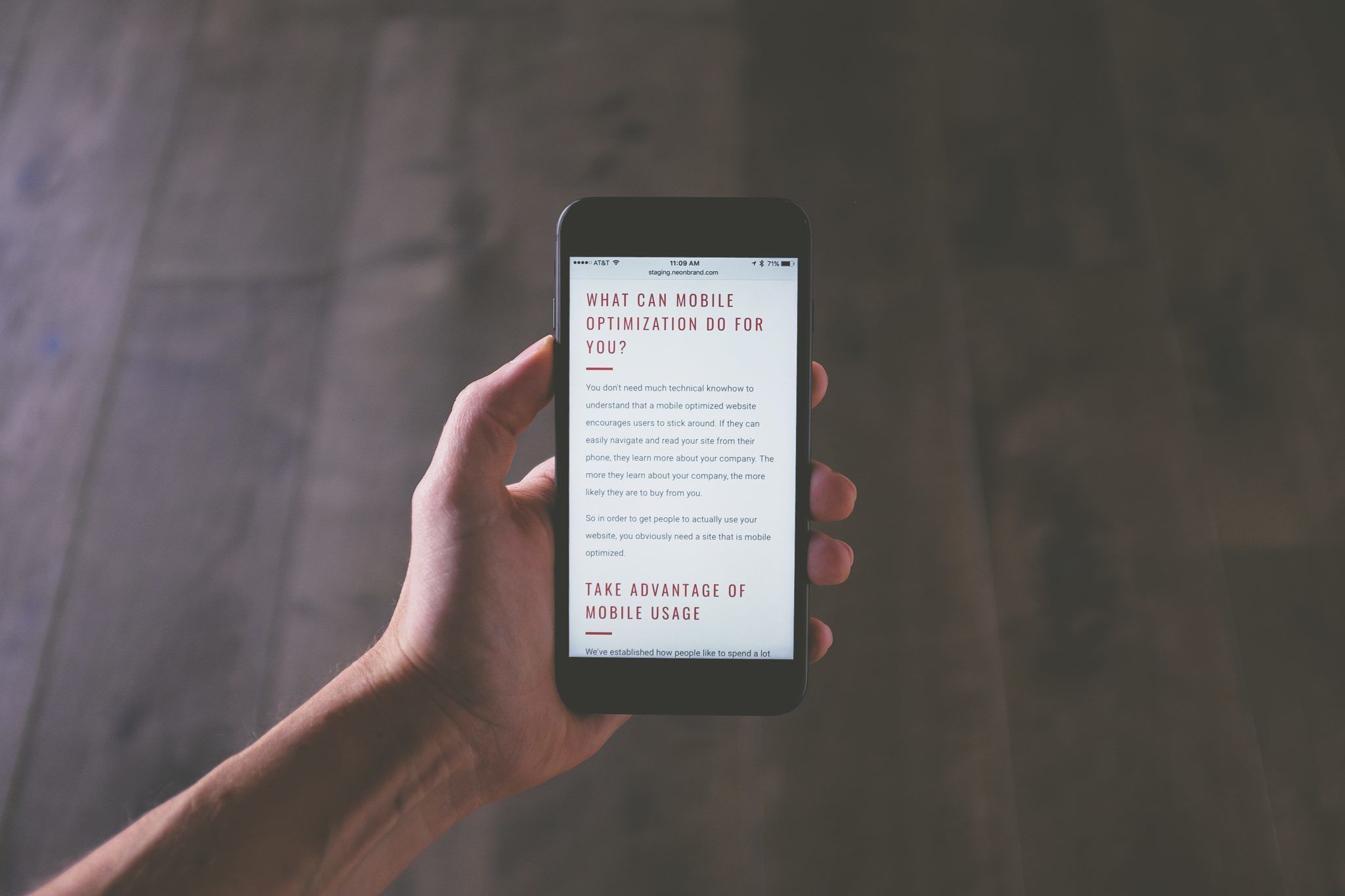 1. Mobile Optimization Is Crucial
This is SO important. Your website needs to be mobile friendly. Mainly because your site's visitors are no longer accessing your site from the same device. People use all sorts of devices: tablets, smartphones and laptops. And when they use those devices they are most definitely using it to browse the internet. And since the announcement of Mobile-First Index (which is slated to come out in 2018) mobile optimization will soon be the norm, not the exception. Therefore a website that is optimized for mobile devices will rank higher in search results. For more information on creating a mobile-friendly site and mobile friendly content, check out this post: Mobile-Friendly Content & How to Create It
So if you keep those two things at the top of your to-do list you're on the right track.
2. Social Media Continues to Gain Prominence
I'm sure the majority of you aren't shocked by this. Content from Facebook, Twitter, etc continues to gain more importance on the SERPs. This means that you should be prepared to do everything imaginable to make your social media content rank high. And it's a good tactic because 76% of people use social media as a way to support and boost their results. Which, in my mind, will begin to blur the line between 'web' and 'social media' in terms of SEO strategies. So find, collect and use your social media content as a way to optimize your page for maximum visibility.
Don't just take my word for it. Go ahead and Google any major company on Google and in the results you'll see the company's Facebook and Twitter page at the top of their listings. Social media matters.
If you need help in streamlining your social media presence, head over here.
HOW TO EARN GOOGLE'S TRUST
Before I go into how SEO has change, I wanted to discuss a little bit about how to earn Google's trust. When it comes down to it Google wants to trust your site. There are three components in order to gain Google's trust. Each aspect has several factors that influence it. Everything that you do should revolve around building Google's trust rather than losing it and having it taken away.
#1: Indexed Age
Google cares a lot about the indexing on your site and its content. A new site is going to have to work a lot harder in order to rank on the SERPs, as opposed to a site that has an indexing. The indexed age is essentially the date that Google discovered the domain or website in question. Not when it was originally registered or released. The key here is to stay diligent, especially if you are new.
#2: Authority Profile
Google wants to see a good link profile mainly because it signifies authority. This means that you need to have quality links that come from quality content across the web. However, the key is that the content has a healthy diversity. Google cares about the important of sites that are linking to your domain, but also the quality of the content those links are stemming from. Furthermore, they're on the lookout for IP-diverse links. This means that they shouldn't all come from the same source.
#3: Underlying Content
The underlying content is one of the most important ways to garner trust with Google. Too many people forgo content, but it's actually one of the major anchor that connects you to Google's relevancy algorithms. Thin content chock full of errors, or duplicate content, can really hurt you. The content should be both lengthy and well-written (hello, quality). It should also be keyword centric and highly engaging. Readers should want to spend a good amount of time reading your content.
HOW SEO HAS CHANGED
Now let's take a look at how SEO has changed. Again, we will take a look at on-site, content, off-site and social media.
ON-SITE
User Engagement & Brand Exposure. The goal here is to aim for bigger and better user engagement. Don't just rely on traffic from rankings. Think about rankings as nothing more than a report on metrics and a prize for your efforts – not the ultimate goal. Engage more.
Diversified Traffic. It's time to focus on social media referral traffic from a variety of websites. Not just from search engines.
Marketing Knowledge. Say goodbye to technical-based knowledge. Nowadays your knowledge should focus more on analytical and marketing skills.
CONTENT
User Engagement, Conversion & Revenue. Finally! It's time to create content specifically for user engagement, conversion and revenue. Instead of content for clicks and page views.
Optimization for Users. The goal here is to create catchy headlines and engaging content for the user. NOT for search engines.
Keyword Diversity. Focus on keyword diversity, instead of exact match anchor text.
Compete in the Blogosphere. The competition for search engines has come to an end. And you know what, I'm not sad about it. It's time to start your own blog. Which means you'll need to compete with other blogs in your industry. You should also manage your social media in terms of content publication.
Personal Branding. So long anonymity. Being the face of the brand and using authorship markup is on the rise. Don't worry about personal exposure – it's no longer a bad thing.
People's Demands. Start to pay attention to people, not numbers.
OFF-SITE
Link Earning. Forget the old-school link exchanges. It's time to focus on high-quality guest blogging. However, make sure you focus on industry-trusted sites.
Establish Relations. Ditch the scored backlinks.
Link Without Any Conditions. Offer a link regardless. Even if you don't receive a backlink. Subsequently this will build some honesty and transparency.
Results Thanks to Content Creation. Results should be achieved by putting actual time and effort into your content. Technical methods are lame. You'll see better results with better content.
Long-Term Strategy. Short-term efforts aren't sustainable. Therefore you need to operate in accordance to a long-term strategy. Because everyone can benefit by having an end game.
SOCIAL MEDIA
Use Tags. This will help your exposure on your social media profiles. It will also help you get more likes on each post.
Communicate. Instead of pushing content via social media, it's time to use social media as a platform for communication AROUND content.
Viral Exposure. You can get viral exposure from both great content and the people who share it. Are you finding a running theme here? Content is king! There's no need to submit your articles if you can create a buzz through social media.
Participate In Community. Share your experience or help people with problems they encounter. As a result, you will build relationships and gain personal authority.
Now let's dig a little deeper into the current world of SEO…
Mind Your Keywords
Traditionally filling a post chock full of keywords was a great way to get to the top of rankings. But now keyword stuffing is pretty much the same thing as using the same word over and over. Therefore the days of using the same phrase throughout a post is long gone. Why? Because Google caught onto the fact that it looks unnatural. As a result, if you still operate under this outdated tactic, Google will pull your page ranks down.
Since Google now uses a system that picks up similar keywords, you don't need keyword repetition. For example, "how to make chicken soup" would be recognized as "chicken soup recipe". Just remember to use similar terms of your target keyword throughout the blog posts and you'll be golden. Check out this article for a more detailed look at how to pick the best keywords: SEO Keywords: 10 Ways to Find the Best Keywords for Your Business
Older Is Better
Google ranks older domains higher than younger (newer) ones. Which is great if you've been in the game for awhile. But if you haven't, there's still hope. With newer domains, you need to look at it as a consistent link profile. What you need is a consistent number of links that point to you over time. Therefore you need to work at SEO all of the time. Don't just spend a couple months getting some links together and thinking you're done. Because you're not.
Google's algorithms are always logging information about your site and judging any behavior related to it. As a result, you need regular content. You can't just update a site, have links to it, and expect it to do well. It all comes down the development of trust and authority – over time.
Content Will Always Be King
I know I'm a broken record with this, but it's true. And it's still one of the most relevant ways to score high with SEO this year. Quality over quantity will get you all the brownie points. This is good news for those who struggle to keep a schedule with posts. It's time to focus less on quantity and more on awesome content. As a result, people will start to notice. Not only will it make people stick around your blog, but they will share you links and tweet about it. That is the goal here, and as I mentioned earlier, social media is a big deal.
It comes down to this: Google aims to provide the most relevant result in searches as quickly as possible and that comes down to the best content. A sure fire way to get your content to the top of these results in a variety of ways: social media, links and how long people stay at your site.
We hope this has been helpful. And that you will take some of these new practices and start using them. It takes diligence but I promise you, it will pay off in the long run. If you're not sure where your website or blog have SEO deficiencies, you can always go through an SEO expert such as Section 5 Media for the most up-to-date SEO audits and services.
Are you already using some of these 2017 SEO tactics? Do you even think about SEO when writing blog posts? What tips have worked best for you? Let's discuss… leave us a comment down below!