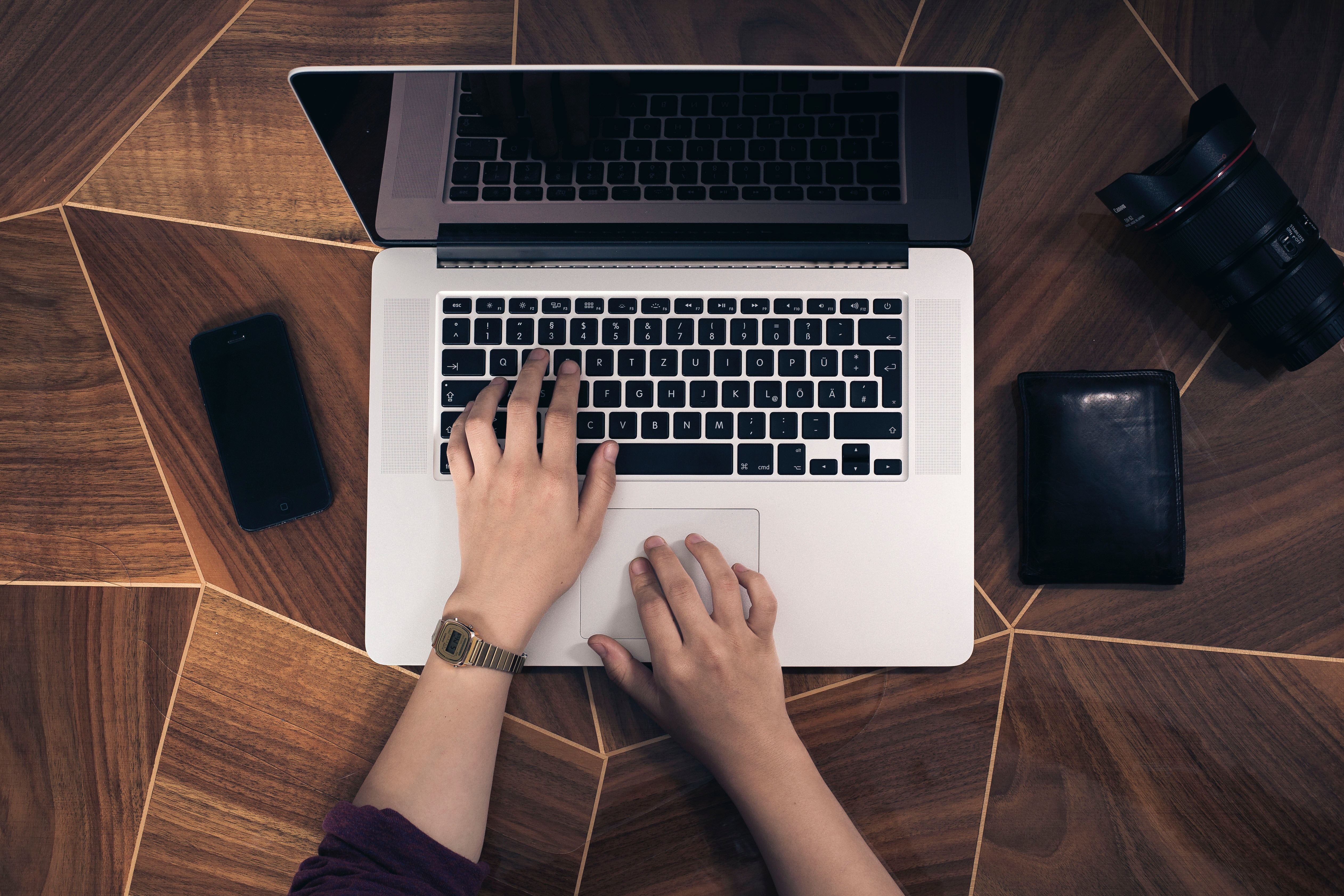 Web search is by far one of the most powerful tools out there. Practically everyone uses Google to learn new things or to find solutions. Now if you're an online business or a local business chances are that people are actively looking for you. This might lead you to wonder what is best for your business, SEO vs SEM. As of 2017, the number of daily searches worldwide is over six billion. Like most technology, online search is growing fast and evolving over time. This means that there's a lot of opportunity for businesses of all sizes to reach out to their target audience and actually connect with them.
But here's where the dilemma comes in – which one should use you invest in – SEO or SEM? Search engine optimization or search engine marketing with pay per clicks or sponsored ads. First of all, we need to break down each one so we can better understand what we're dealing with.
What is SEM?
Search Engine Marketing (SEM) is a great way to get relevant traffic from search engines. This is done with paid ads or sponsored listings. SEM often refers to pay-per-click (PPC) marketing. Now there are a lot of PPC platforms out there, but Google AdWords is by far your best option.
SEM helps advertisers gain exposure in the search engines and drives the right kind of traffic without waiting for it. But in order to be successful with SEM, you need to have a strong strategy. It's the only one to make sure that you get the best return on investment (ROI)
What is SEO?
Search Engine Optimization (SEO) is a method that optimizes a website so it can get organic/traffic or visitors from the search engine results page. Even though organic traffic isn't paid for, the process of SEO may incur costs. But this all depends on how competitive the market is for what you're targeting.
The goal os SEO is to attract relevant visitors that are genuinely interested in your products/services. However, optimizing your site in order to receive organic traffic is only part of the equation. The other part is to get higher traffic with the use of multiple targeted and relevant keywords.
SEM vs SEO – Which One Is Better for Your Business?
Now that you know the difference you need to think about where you should start. Some experts think that SEO is the best way to go because it offers higher quality leads for less money than SEM. When it comes down to you need to think about the unique needs of YOUR business. For example, if you're a small business you might have a low ad budget for SEM or could lack the resources for effective SEO.
SEO – PROS AND CONS
SEO isn't as easy as it used to be (thanks to all those black hat tactics in the past). Nowadays Google has switched the focus to quality content and the amount of value you can actually deliver. Which is why a lot of online marketers swear by search engine optimization and its effectiveness.
SEO Pro #1 – Brand Awareness
Whenever you build brand awareness you affect both the bottom line and improve the number of long-term prospects. Thankfully there are a number of ways to increase brand awareness. You can use social media, online marketing, etc. But SEO has its own place when it comes to making your target customers aware of your products/services.
But how? SEO puts you in the front of your preferred audience whenever they search for your target keywords. These words are what people use when they search Google. Think of them as a doorway to your business. Whenever you rank these keywords, you get more visibility. When people see your website in the search results, again and again, it adds to your brand awareness.
Here's how to find the most relevant keywords:
Step 1: Make a list of seed keywords that you can use to find the right keywords for your site.
Step 2: Create an extensive list of potential keyword phrases that you want to target. You can use a keyword research tool like Google Keyword Planner.
Step 3: Analyze and choose keywords based the amount of competition (both quality and quantity) and the number of monthly searches.
SEO Pro #2: Stronger Branding
Blog posts are a great way to implement SEO. The content that you publish on your blog can help you build a strong relationship with potential customers who are looking to learn more about a topic within your niche. People might use commercial search terms or other informational search queries. So when they find your content, they will immediately view you as an authority within your niche. This definitely has a positive effect on your branding.
Building a better brand starts with serving your audience the best way you can. Once you can achieve this, you will automatically become a go-to source, which is favored by Google and other search engines.
SEO Pro #3: Increased Trust and Credibility
Google makes it a point to only put the best websites at the top of search results. Google users know this, so by trusting Google, people also trust the websites that rank high in the search engine results page (SERP). If your site is found on the 10th page of the SERPs, it won't do much for your site. But if you're listed on the first page, you better believe that you earn both credibility and trust from search users.
Potential customers that look for your service/product will trust your site easily if they see it listed in the organic search results. And since most people ignore sponsored ads, standing out from others becomes a lot easier. Plus if you're a business that relies heavily on reviews, visibility in the SERPs with loads of positive reviews will really beef up your credibility.
In order to increase your chances of finding your site on the first page of Google, use:
your primary keyword(s) in the H1 tag of your page
relevant keywords in the URL to describe the content of the page
your main keywords at the beginning of the title tag of your page
the right keywords in the meta description of your page (make it enticing for more CTRs)
your main keywords along with related long-tail keywords in the first few paragraphs of the page
SEO Pro #4: Increased Traffic
SEO will definitely help you drive a lot more targeted traffic to your site. Your business might sell a high niche product, but if it manages to rank the right keywords you'll get traffic for a long time. The best part about organic search traffic is that once you do the initial work of ranking, it doesn't take much effort to maintain. The most reliable way to increase search engine traffic is to create great content – content that your audience is actually looking for.
For example, if you're a coffee roasting company, you can write blog posts about all things coffee. Like different brewing styles, different roasts, etc. The idea behind this is to educate your potential customers and move them towards buying from you. This is exactly where SEO intersects with content marketing. You need to leverage your content as a way to grow your brand while educating your potential customers
SEO Pro #5: Lower Costs
One thing you don't need to worry about with SEO is having to invest a lot of money and ending up with fewer results. Yes, there is a cost involved in running a successful campaign, but they are generally much lower than other methods like SERM. SEO gives you incredibly targeted traffic. So even though SEO is not dirt cheap, it's reliable enough to justify the costs.
SEO Pro #6: Better Return On Investments
Paid or sponsored ads typically charge for each click. Thankfully SEO doesn't. But keep in mind that depending on the target market you're in, you'll have to invest money AND time to see solid results. However, SEO does give you a better return on investments (ROI) when compared to traditional marketing or advertising. Best of all, it lets you improve your results over time without losing much.
How you can improve your SEO's ROI:
The quantity of your content cannot be ignored. Make sure you publish longer pieces of content that's at least 1,000 words.
Your website's design should be simple and easy to navigate. A solid website structure is crucial when it comes to SEO.
Don't forget to add relevant images to your content so it's visually appealing to your visitors.
SEO Con #1: Time Consuming
SEO can take a lot more time, especially if you're just starting out. Once you figure out what keywords to rank and put in all the work, you have to wait for the traffic to come in. Depending on the number of keywords you're targeting and the content you're publishing, it could take weeks – even months!
SEO Con #2: Needs A Firm Content Strategy
Publishing quality content on a regular basis really does help you attract targeted organic search traffic. But great content that ranks higher in search engines isn't always easy to attain. If your business doesn't have the resources, developing strong content can become somewhat of a challenge.
SEO Con #3: It Can Be Extremely Competitive
If your business is just starting to experiment with SEO, the results for the chosen keywords might already be dominated by established companies. If this happens, it's time to rethink your targeted keywords and try out some long tail keywords that have less competition.
SEO Con #4: Backlinking Is A Must
Link building goes hand in hand with the type of content you're publishing. But it doesn't stop there. You need to regularly reach out to other websites to get backlinks that are worthwhile. Although every link you get matters, quality link building doesn't happen overnight.
Now, let's look at search engine marketing…
SEM – PROS AND CONS
SEM, also known as PPC, is one the most widely used forms of online marketing method. But it too has advantages and disadvantages that your business should know about. Let's take a look…
SEM Pro #1: Reaching The Top of SERPs
One of the biggest advantages of paid ads is that you have the ability to get the attention of your target audience by positioning yourself at the top of the page. Regardless of whether a user chooses to click on the ad or not, they won't miss it. So as long as you have a well-crafted ad that's relevant to the keyword, you will see some decent results.
In contrast to SEO, trying to get to the top slot in organic search results takes A LOT of time and effort. So if you have the cash to bid on the right keywords with PPC, you can simply pay your way to the top of SERPs.
SEM Pro #2: More Control
Sponsored listings give you a lot more control over the results you achieve You aren't limited in any way. You can tweak and test every little detail of the ad in order to get the highest click-through rate. You'll also be able to improve the overall performance of your campaign. Your message can be more persuasive and promotional. Not only do you control how this message is crafted but also where you want to take your prospects.
SEM Pro #3: Showcase Your Products
Organic search listings only contain text So if and when you're selling a product on your e-commerce website, you have no way to display the product image. This can affect the overall conversion rate of your product and lead to a low click-through rate.
Whenever you use Google's Product Listing PPC ad things change for the better. These visual shopping ads let you show a picture of the product in the ad listing. This visual element increases the likelihood of the users clicking on the product, which means that your click-through-rate and conversions will increase.
SEM Pro #4: Increase Brand Visibility
Whenever you want to drive traffic to your site, it's important to get only relevant people to see your listing. With SEO, you may or may not get the right people visiting your website. With SEM it's a lot different. Your ads are targeted towards users who are actually searching for your products or services. And getting seen by people who are genuinely interested in your niche help to boost your brand's visibility.
Even if a lot of people aren't immediately clicking on your ads, they might search for your product in the future. Either way, the paid ads will help as far as getting your brand in front of your target audience and filtering out anyone who isn't a part of it.
SEM Pro #5: You Can Control Your Budget
Investing in SEM is a lot different than investing in SEO. When you put your money into SEM, you're actually controlling your budget at every step. It gives you the ability to fix your daily budget based on how much you want to spend. And since you can start with a small amount, you don't have to dump a lot of money in at the start.
SEM PRO #6: Experience More Stability
There are a lot of updates that occur within the world of SEO from time to time. This happens so the users see only the best results. However, these frequent changes can affect your site's position in the organic search results. And sometimes, you just might lose ranking that you built over time. PPC ads are a lot more stable and predictable. Even when and if there are changes or updates, they don't make a huge difference when it comes to running your ads.
SEM Pro #7: Get Measurable Results Faster
SEO is a process all its own, which means it takes a certain amount of patience and commitment before you can see results. It takes time to build a certain level of organic visibility, no matter how good you are. Keep in mind that with a properly created SEM campaign, results can be analyzed in no time. It isn't unheard of to see massive results from a PPC campaign that's been running for only a few weeks.
SEM Con #1: It Can Get Expensive
Unless you're Target or Amazon, SEM can get quite expensive. You may not feel the effects in the beginning, but over time, the cost does continue to grow. If you don't test your ads enough, you might end up losing a great deal of your ad budget without any returns. Just focusing on the wrong keyword or market can make a huge dent in your budget if you're not careful.
SEM Con #2: It Needs A Continual Investment
Even though SEO isn't free, it doesn't require you to constantly invest. Whereas SEM needs a continual investment in order to keep it running. You get results as long as you add more money to your budget. If your campaign is successful and you see good ROI, investing makes sense. But when you're losing money it just isn't a good idea. This is why it's important to always keep an eye on your acquisition costs.
SEM Con #3: Competitors Can Review Your Campaigns
With SEM, it doesn't take much for competitors who want to copy your campaign or even understand how your sales funnel works. Your ads, keywords, landing page and strategy are all up for grabs when you run PPC ads. It's right there for all to see. Ready to be analyzed by any of your competitors. This may not make a huge impact on the performance of your campaign, but it does matter.
SEO vs SEM: Which One Do You Choose?
Your business has a unique audience. And yes, you might be able to reach them with SEO or SEM, but the results depend on your business and marketing goals. For some, SEO makes a lot of sense, whereas SEM is completely out of the question. This is why it's important to analyze your existing goals and how they relate to your overall objective. Your best bet is to create an online marketing strategy that clearly guides you towards the right method for your business.
If you're a business that really wants to create a strong online presence, you could balance both SEO and SEM together. Your SEO efforts could make up for the shortcomings of SEM and vice versa. However you need to incorporate both the marketing methods into your business, you just might end up getting the best of both worlds.
Here's how you can balance SEO & SEM:
You can collect conversion-related date from your SEM campaign and use it to convert your organic search better. It also doesn't hurt to add keywords from your SEM campaign to your SEO keywords. Once your SEM campaign ends, you'll still rank using the same keywords.
It's a good idea to work on both organic search listings AND paid ads as a way to increase your visibility in SERPs. This will also double your traffic in the long run. This works great when you want competitive keywords that need a bigger SEM budget.
Don't use keywords that are too expensive for you to invest in and stay clear of ones that don't deliver traffic to SEO. This way your SEM efforts will only be directed to keywords that have a better ROI.
Ad copy that performs well can be used in the meta description of your site's organic listing as a way to increase the click-through rate. Also, the organic traffic you get from your content can be directed towards proven, high-converting PPC landing pages.
Always test different keywords with SEM before you invest in them – they might not always improve search engine rankings. The goal is to run a small batch of PPC campaigns so you can find out if they are worth optimizing for.
Whenever you're active in both SEO and SEM, you're able to reach more potential customers and build even more brand awareness. Subsequently, you'll get higher visibility and better returns on your investments. But honestly though, choosing what works best for your company is key. When it comes to creating an online marketing strategy you need to know your business and its long-term goals.