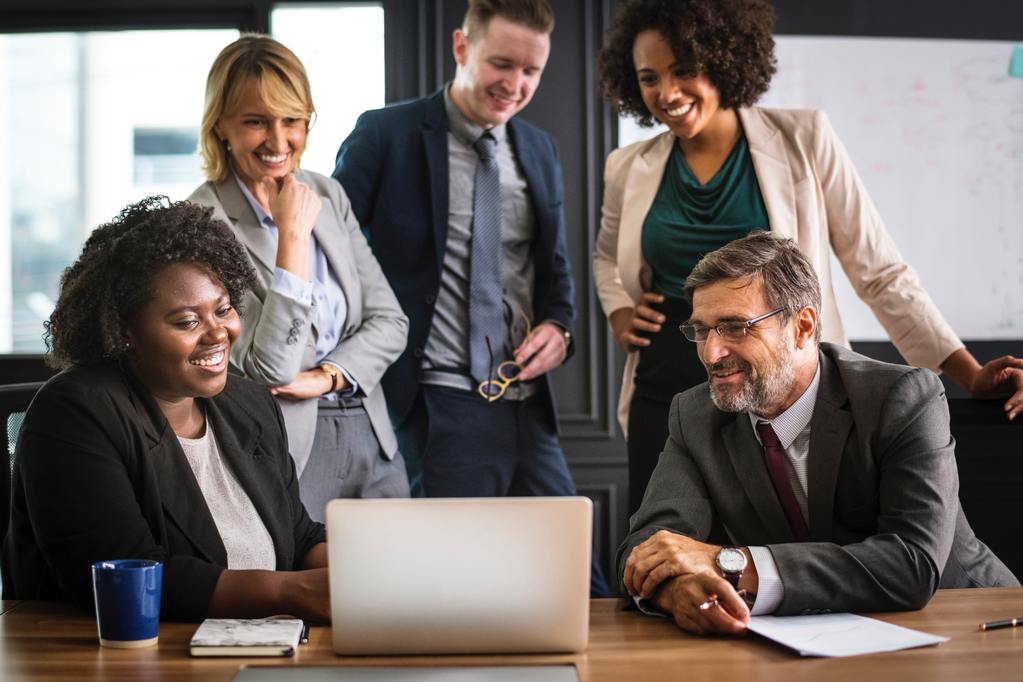 The marketing industry has been making a shift to digital for a while now. In fact, the digitization has led to an increased demand for personalized consumer experiences. But it can be difficult to make the transition from traditional marketing to a digital one. And with all the new technologies it can seem even more overwhelming. Best practices and platforms can shift quickly which can leave even the most experienced marketer confused. Granted this ever-changing environment can feel like a negative thing. But when it comes to digital marketing there are a lot more opportunities that can work wonders for your brand.
Making the Move from Traditional to Digital Marketing
For brands that have been around for a while, the idea of digital marketing has the potential to strike fear in the heart of brands. But going digital does have its perks. For example, things are more automated, faster, and not to mention the ability to stay in touch with your audience. But what does digital marketing really look like? First, let's talk a little bit about the differences between traditional and digital marketing.
Traditional Vs. Digital
The digital age has made huge improvements in how brands can reach potential customers. It also gives them control over how they consume their advertising – which is really important. On top of that, artificial intelligence and virtual reality have also become the norm in a lot of marketing campaigns. Keep in mind that there are a lot of differences between traditional and digital marketing, many of which are worth discussing. But for now we'll discuss the most important differences:
1. CONSUMERS ARE MORE EMPOWERED WITH ADS
A particular type of marketing that has been on the rise lately is micro-moment marketing. The whole idea behind this type of approach is to get a feel for the way in which digital marketing needs to be approached differently than traditional advertising.
The way to think about micro-moments is that it's simply a term for the type of searches that consumers are increasingly conducting. Consumers are no longer reacting to ads that are in front of them. Instead, they are doing several quick, short searches every day. In this aspect, digital marketing faces the challenge of finding consumers at a certain moment, instead of being able to catch their eye with an ad on TV.
2. THE METRICS ARE MORE ACCURATE
When it comes to digital marketing you need to remember that metrics DO matter. But they are definitely a good thing. You need to be able to track and report the metrics on a regular basis. And if it seems a little too technical, you can always get an analyst to handle it. But to correctly do it on your own, every person on the digital marketing team needs to have a good understanding of how these metrics can be used when it comes to building a strategy and brand awareness.
This type of metrics tracking would never be possible with traditional advertising. Granted it could be comparable to TV viewings and ratings, or the number of magazines sold. But today the tracking is a lot more accurate, especially with available reporting. This is great because it gives you room to create highly targeted ad campaigns.
3. THE DEMOGRAPHICS ARE DIFFERENT
Here's the thing, users are engaging with brands in a completely different way than they used to. Another way to think of it is something like a billboard, there a MUCH broader audience today than there used to be. In fact, users are a lot more dynamic than ever before. Especially when you consider the fact that any information you post online has the potential to reach a global audience. This means that things are competitively different. Especially when it comes to the way users interact with a given brand or information.
Why Internet Marketing Is More Effective Than Traditional Marketing
Below are some of the big reason as to why online marketing is the chosen favorite when compared to traditional marketing:
Next-Level Audience Engagement – Nowadays there are a lot of opportunities when it comes to interacting with audiences from all over (yes even national). Social media marketing is also great for innovative personal messaging techniques, like chatbots.
More Leads with Less Cost – With traditional marketing large corporations would spend millions a year on advertising. Now you can reach a global audience no matter what your budget is.
Real-Time Tracking Means Better Target – With digital marketing you're able to track and analyze both real-time and historical data. This gives you the ability to understand how effective a campaign is or isn't. You can even measure this against your overall ROI. With traditional marketing, there's no way to accurately do this. You can even use this data to target your audience in a much more precise way. Plus with AI it can get even more accurate.
Tips for Transitioning Into Digital Marketing
Obviously knowing where to start is the key to success, especially with digital marketing. Hopefully, the steps below will help you ease into the brave new world of digital. Knowledge is power, right? Below are some of the fundamental concepts that are guaranteed to boost your confidence.
Step #1: Start Small
Landing pages, search engine optimization and advertising… oh and don't forget meticulously planned social media campaigns! All of these are a big part of digital marketing but they are definitely NOT the first steps. Right now your priority is to start with just the basics. Once you have those properly in place, the important aspects will eventually fall into place.
Don't get me wrong, the tools and strategies I mentioned above really can make things more efficient. But before you can start using them, you need to have a basic digital foundation in place. Like getting a website, a social media profile, etc. But nailing down those basics are key – especially in terms of your brand's marketing AND your digital know-how.
Step #2: Get Excited About the Returns
Going digital means that you can complete a variety of marketing activities a lot faster. It also gives you some great insights that will help you augment what's needed in order to get better results. Once your social media accounts are properly set up, they can start doing the work for you. Who doesn't love that? Yes, social media calendars will become your new best friend. Just think, you can double your efforts throughout the day!
Just keep in mind that your social media channels do need upkeep, but with minimal maintenance, you can generate brand awareness, leads, and new customers!
Step #3: Don't Forget: Digital Doesn't Replace Traditional
Yes, digital marketing is effective. And in a lot of aspects, much more effective than traditional methods. But it's important to remember that making the transition to digital doesn't mean completely letting go of those tried and true traditional ways. There are a lot of offline marketing tactics that still work well. When that's the case you should look to digital marketing as a way to improve it.
The Blended Digital Marketing Strategy
A lot of brands are taking the approach of a blended digital marketing strategy. And this really can work, especially if you are really dedicated to it. Since consumers now have more control over their social media streams you need to pay attention to this type of consumer behavior. Especially if you want to take a more blended approach.
The good thing about a traditional marketing strategy is that it still gives you an opportunity to add some online marketing techniques. Brands these days tend to turn to digital marketing out of necessity, but that doesn't mean that traditional marketing is dead. But if you're ready to take the plunge we have some tips for you.
Going Digital
Digital marketing involves both paid and free methods as a way to help build awareness and generate leads. But it's important to start with free digital marketing first. Below are a few ways to build your success for when you're ready to invest in paid advertising.
Get your business listed in online directories and review sites.
Create a website and optimize it for marketing. Don't forget to include keywords that your ideal customer would use to search online. It's also important to generate leads through forms that allow users to get something of value in exchange for their email.
Set up your social media profiles. Word to the wise, you DON'T need to be on every single network – just find what works best for your brand.
Start saving content. This is extremely important when it comes to building content for your social media profiles. So go ahead and start saving snippets of information that you can use on a variety of different channels.
Digital Strategies To Start With
Strategy #1: SEO
The goal with SEO is to let search engines know they can trust you. The key here is to structure your website in a way that gets them to rank higher in search results.
Focus on: Writing like a human – not a robot. You also need to make it a point to offer value to your target audience and find the right keywords for your brand and niche.
Avoid: Keyword stuffing. It's just bad news bears. You should also stay away from duplicating your content.
Strategy #2: Social Media
Social media is a great way to generate digital buzz and share valuable content all while making it easy and fun for others to engage with and share. The key with social media is to NOT spend all that time setting it all up and then forgetting about it a few weeks later. Make sure you commit to it and work on building engaging conversations with your followers.
Focus on: Posting regularly, using hashtags, and genuinely engaging with followers.
Avoid: Captions that are unnecessarily long or too sales-oriented.
Strategy #3: Email
Email might be an older form of marketing, but everyone still checks their inbox. Some monthly e-letter ideas could be product updates, promotions, or even blog round-ups.
Focus on: Optimizing your subject line and getting permission to email people – all while keeping things short and sweet.
Avoid: Bombarding your customers and too many links or buttons.
Strategy #4: Blogging
It never hurts to create a blog where you can create content to showcase your expertise. It's also a great way to get traffic to your website. Once you build up your content, you can even repurpose your old content.
Focus on: Educating your audience in an interesting way. Make sure it easy to read and don't forget to add pictures and videos!
Avoid: Industry jargon and titles that don't properly reflect the content.
Types of Digital Media
Something to consider about digital marketing is how the information gets processed. Granted this can feel like a lot to process, but there are a few categories that you can explore…
Earned media is free advertising that happens by word-of-mouth. In the digital sphere, there is a lot of sharing that occurs. For example, customer reviews.
Owned media is anything that is something you own, like a website or blog. You have more control over this type of media. As a result, you're in charge of figuring out how to optimize them for inbound marketing.
Paid media is whenever you pay someone else to place an ad for you. Facebook ads is a form of paid media.
Technology has created a lot of opportunities as far as finding new ways to reach and connect with consumers.
Traditional marketing is limited in its reach, but with digital, you're able to do a lot more. It creates the perfect environment for a direct response and searches through a variety of channels. Such as mobile, video, social networks, and email.
Digital marketing gives you the chance to create more targeted advertising to reach specific people in your niche. So if you are looking to grow your brand and increase your awareness, digital marketing is definitely for you. Have you been thinking about making the switch from traditional to digital? Let us know in the comments below, so we can discuss!