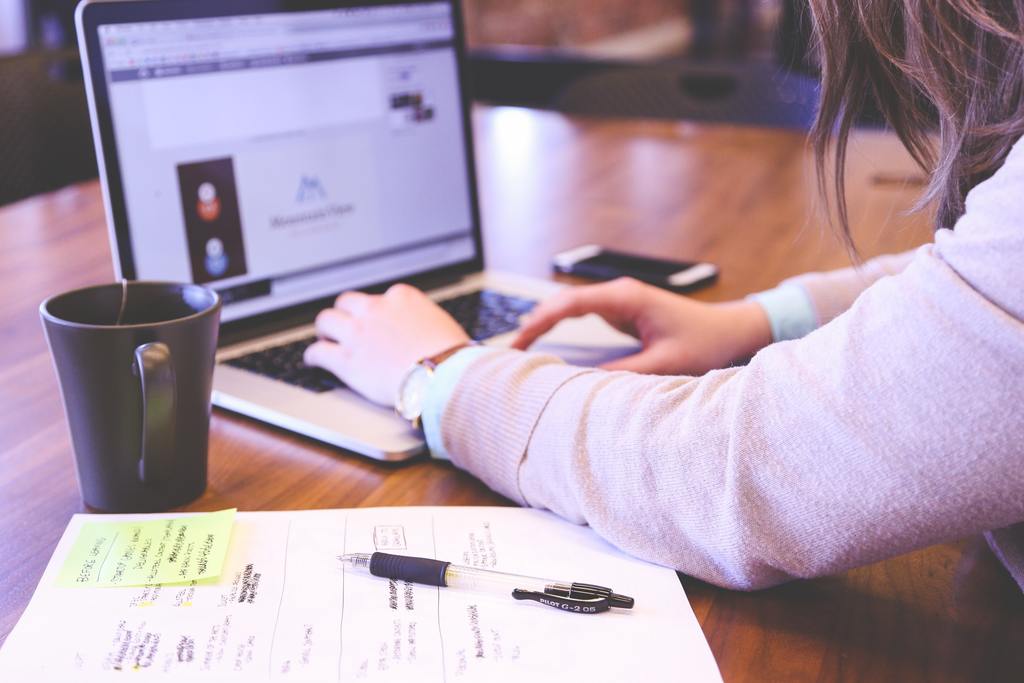 If you take a moment to think about all the links on your site, there's probably a good deal of them. Especially if your site has been around for a while. Plus your backlink profile (the total links that go back to your site) is more than likely filled with low-quality links. This happens for a variety of reasons. Bots and auto-republishing tools, small low-ranking/quality blogs are doing one of two things:
Scraping your content with a link back to your site.
Linking back to your site/blog in a round-up blog post or resource.
Granted you DO want links to lead back to your site. It's one of the best ways to build good SEO and a high-quality backlink profile. However, you don't want these to come from sites that are ranked low in Google. But why does this matter? Those bad links reflect your site and as a result, Google sees your site as low quality too.
Link Detoxing & Why It Matters
Link quality and backlink authority are essentially the same things. Here's the thing, Google decides which pages to rank higher in the SERPs. If one page links to another, the quality flows from page one to page two. As a result, this helps page two rank higher on Google. So, the more pages that link to the second page, the higher it ranks.
Whenever the flow is negative, your online reputation might just take a hit. Worst case scenario, Google can penalize your site for using black hat SEO practices. And once you're on Google's bad list, it's hard to get off it. Luckily you can clean up your backlink profile with a link detox. You won't be able to remove every single link, but you can at least avoid penalties.
How Will I Know If My Site Has Toxic Backlinks?
A link audit is something you should periodically do. And sometimes it is absolutely necessary. Especially if your site has been hit with a webspam penalty. This can occur either algorithmically or manually. Luckily there are several ways to identify each type of penalty.
Manual Penalties
If your site has been hit with a manual webspam penalty, Google is nice enough to tell you about it. You will get a message in your webmaster tool that looks something like this:
Image Credit: moz
Algorithmic Penalties
This type of penalty is very different from a manual one. The first sign is that you'll start to notice a severe drop in traffic. This means that your site has been penalized in some way. But before you go into panic mode, you need to check for obvious anomalies. Like site down times or when you installed a new theme and forgot to add your Google Analytics tracking code.
Assuming that there aren't any obvious reasons, it's time to check to see if there were any algorithmic updates that tie line up with the drop in traffic. Moz keeps a record of updates, which you can find here. If your drop in traffic aligns with an update then it is likely you are being penalized for over-optimization. This is actually the biggest cause of manipulative linking.
What makes a link toxic?
Whenever you assess the quality of a link, there are a few things you should look for when it comes to toxicity. Ask yourself the following questions:
1. Do you recognize the linking site?
If you do, then you're headed in the right direction. Any natural links you have picked up from authority sites are fine. You might also come across links that you have built yourself and recognize. Like guest posts – but you should still look into them.
2. Do you trust the linking site?
Go with your gut. If a site looks spammy, then it probably is. And that means it's probably not going to be a site you want to include in your link profile. Some things to look out for include:
Clear contact details
Well written content
A sense of editorial control (does the site just publish any old nonsense)
Privacy policy/terms
3. Is the linking site topically related?
If your site is about baking and you have a lot of links coming from car insurance blogs, it's not going to look good. However, not every link is going to be thematically related. Generally, sites will tend to link to related sites.
4. Does the linking page contain links to topically unrelated sites/pages?
If your link is included on a page with a ton of other links to topically UNRELATED sites, it's time to get rid of them.
5. Does the link come from within content?
Footer/sidebar links aren't necessarily bad. For the most part, links from within content are safer and typically editorial. So if you have a link in a sidebar that looks manipulative (an exact anchor text match) then you're probably safe. Exceptions might be a blogroll for example with branded (i.e. the name of the site) links to topically related and authoritative sites.
6. Is it a link from a guest post?
High-quality guest posts on trusted sites are fine. But if you have a ton of anchor text links through low-quality guest posts, there's a good chance that they will damage your link profile. Using guest blogging as a link building tactic is over (see recent high profile de-indexing of guest blogging networks).
7. Do you have comment spam?
Well-written, authentic comments on high-quality sites are excellent. Not to mention a great source of referral traffic. But if you've been building comment links through automation, then it's time to get rid of them.
8. What about forum spam?
If your site has a number of low-quality links from forums (signatures and profiles) these will definitely hurt your rankings. Make sure that you remove these from your link profile!
9. Do you have over-optimized anchor text?
If the answer to that question is yes, it's more than likely the cause for a penalty. Over-optimized anchor text is when you have the exact phrase you are wanting to rank for – aka it's not natural looking at all.
With all that in mind, here's what you need to do if you want to do a proper link detox.
Yes, You CAN Do It Yourself
Seriously, anyone can do a link detox. You just have to start with a backlink analysis of your website. The perfect tool to use is MOZ Open Site Explorer. All you have to do is enter your web address and take a look at the link profile you find. You can look at these links through your subdomain and root domain, but only if your site is set up. It's also a good idea to organize links by link equity, no-follow, do-follow, etc. And now that you know what makes a link toxic, you're good to go!
This is how to start the removal process of toxic links…
Step 1
The most important part of link detoxing is domain authority. When you're in your Moz report, you can find it on the far right-hand side. Domain authority is a number that predicts how well a website will do in search engine results. This makes it an awesome metric for removing backlinks.
The trick is to start with a list of website that ranks lower than 30 DA. This is the ranking that is the bare minimum for middle to high-value sites.
Step 2
It's also a good idea to add links that use…
over-optimized anchor text, instead of your business name or website URL. For example, "Modern art museums in Portland, Oregon" is an over-optimized anchor text. It's a lot better than "ModernArtMuseumPortland.com." Using the former is something that spammers utilize a lot and, as a result, Google is pretty aware of.
Scraped content or ones full of other spammy links. Most sites built JUST for linking are pretty obvious. They're stuffed with links, ads, and text that have been copied from another site.
Out of country links that don't make sense for your brand are bad news bears. If you own an inn in Vermont and the links point back to a site from Ireland, it's probably spam.
Step 3
Now you need to sift through your list, site by site, to collect the contact information for each page. Make it a point to manually reach out to every single website that's published your link or article and ask them to remove your link. In order to find the site's contact info, you can check the contact page, press page, or even their Facebook page. The process of contacting them and receiving a response can take 5-7 days for them to get back to you.
Step 4
You might reach a point where you're completely overwhelmed by the number of bad links that point to a few specific pages. If that happens, you might want to go ahead and completely remove those pages. It never hurts to start fresh. Especially if the page(s) is plagued with bad links. This also works if you've reached out to website owners to remove the links and they don't respond. It's a good way to rectify the situation without their help.
However, when you DO remove pages you need to properly handle the 404 pages. Typically you remove a page that is linked and make sure that it returns to a 404/410 HTTP response code. Just keep in mind that doing a 404/410 on these pages is much better than disavowing them. Why? Because it can really harm your site.
Google highly recommends NOT doing that unless you absolutely have to. But if that's your only option, it doesn't hurt to hire a professional to handle it for you.
What To Focus On Next
Now that you're working with a clean backlink slate, it's time to focus on the next step. Which is to build high-quality link-backs. It's one of the best ways to keep your site on the good side of search engines. Here are a few things to help you do that:
If you're looking for expert quotes on high-quality websites, use HARO. It's one of the best places to find expert quotes for articles. In most cases, you can even get a link back to your website. One that is natural and looks nice in your backlink profile. Be sure to check out HubSpot's guide to using HARO for more information.
Reach out to local newspapers, especially if you have your brand has an upcoming event or have hit a milestone. They just might want to do a story on your business. This will likely result in a link back from the newspaper's site.
Create high-quality resources, like infographics. You can even create interactive tools, a calculator or guide. Just make sure you send it to the right influencers in your niche. You can even email or tweet top bloggers to see if they'd like to publish your resources.
Cross-promote your website with other high-quality websites. All you have to do is ask if you can write them a guest post or even ask for a link back to your site.
Make sure to add links to your site on ALL social media profiles.
We know that link detoxing is a laborious and hands-on process.
But once you're finished, you can move forward knowing that your site is in excellent condition. As far as the backlinks are concerned. It's also a good idea to do a backlink analysis every quarter. You want to make sure that you stay on top of any issues that might arise. No one wants to end up with a penalty from Google!
If you're thinking about doing a link detox, we hope you find this helpful. Are you ready to get started? Have you done a link detox before? Let us know in the comments below, so we can discuss!