There's nothing more important to the success of your business than inbound marketing. However, there are a few dimensions to inbound marketing is concerned. For example, you need to learn a few tried and true techniques to succeed. Once you overcome these challenges, you're golden. Now don't let this scare you. Inbound marketing isn't that complicated! Fortunately, there are a lot of core practices that are highly effective. Especially when it comes to boosting brand exposure.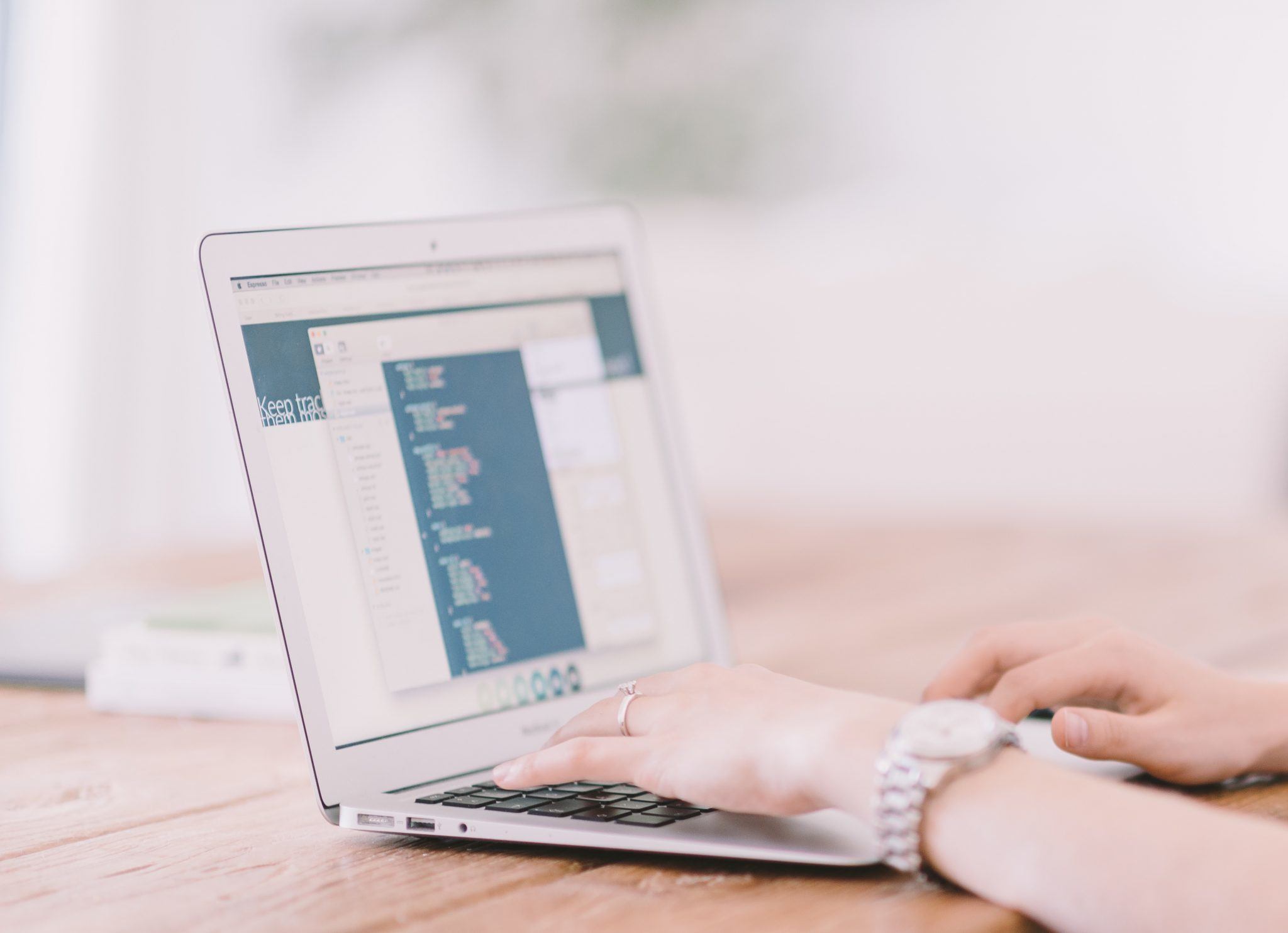 So what is inbound marketing? Inbound marketing is a strategy that uses many forms of marketing. Such as content marketing, blogs, events, SEO, social media and more. This type of marketing is used to create brand awareness and attract new business. Inbound marketing has the ability to get the attention of customers. While also making the company easier to find.
In fact, inbound marketing is extremely effective when it comes to generating leads. It also builds a brand that customers can truly interact with. However, all inbound marketing strategies and tactics are not created equal. The goal is to make waves within the competitions. That's why it's essential to tweak and improve your tactics overtime.
How do you succeed at it? They key is to keep up your momentum and utilize whatever you have learned so far and improve it. It doesn't hurt to finetune your current inbound marketing strategy in the upcoming year. With the increased popularity of content marketing, it's an integral part to any business. It can truly lead to the success of your brand! The things to remember is that everyone else is using content marketing too.
Why does inbound marketing work? Today potential buyers can access specifications, pricing and reviews on any item. Social media also encourages them to share and compare. While mobile devices can add another dimension to every aspect of the experience.
This is why more and more businesses are trying to attract more leads via content. There's no place for mediocrity here. This is where value comes into play. The more value you add, the more you will get noticed. You can't just stick to what everyone else is doing, because it won't give you the results you want or need.
HOW TO INITIATE INBOUND MARKETING
When it comes to inbound marketing, the more you invest, the greater your return. Creating killer content is more about brains and commitment rather than budget. Don't just throw money at it – put your head and heart into it!
Here's how to get started:
Identify your target audience and learn all you can about them. You can't write content to inform your customers until you know what makes your audience tick.
Determine your unique, compelling story. Why should your audience listen to you?
Choose your delivery platforms. Will you blog? Tweet? Use Facebook? Pinterest?
Create and execute your content calendar.
INBOUND MARKETING STRATEGIES
1. An enriched blog is crucial.
Blogging is an effective way to interact with your customers on a more relatable and personal level. You can tell your readers about what your company is doing. Or what problems you are facing and how you solve them. You blog could even act as your company's mouthpiece. Now high-quality content does result in higher rankings, as far as search engines are concerned. So offer high-quality content is definitely the way to go. You can see some of our suggestions here. However, the main focus of your blog should focus on enrichment. Be sure to offer content that both your customers and future customers can connect with.
The advantages of blogging cannot be undermined. A blog allows you to reinforce your leadership, which results in a higher SERP ranking. It also creates a valuable resource for your target audience to use. Your blog really has a chance to become a wonderful asset for your brand. Although, it's important to remember that a blog is vital to any great inbound marketing strategy. As you enrich your blog and perfect your blogging tactics, you build a reputation. You can even populate your email list and drive more traffic to your website. All from blogging!
So, how do you create engaging blog posts?
Add interactive content. Such as infographics, polls, surveys, videos, calculators and podcasts. It will enrich and enhance your website experience.
Add visuals. When you add visuals you site automatically becomes more appealing in appearance. As a result, you'll get more social shares whenever you publish blog posts on various social media platforms.
Opt for long-term content. Long term content means that your content can perform better on search engines. Be sure to create a strategy that includes blog posts with at least 2,000 words.
Mobile optimization is a must. If you want to engage effectively with your current and future customers, you need to optimize. Today more and more people are accessing your website on mobile devices. Therefore you need to make sure that you audience can easily access your website and content on their devices.
Try focusing your blog specifically around all those people who genuinely love reading it. Make it a point to asses and clearly understand their goals, requirements and aspirations. For example, you can answer queries and provide valuable advice. You need to devote a little extra time, but it's definitely worth the investment.
2. The key is to boost your email subscriber list.
It's pretty crazy when you consider that 74% of the businesses today consider email marketing to be one of the most effective channels of their communication strategy. In order to succeed you need to develop your list of leads – it's vital to the sustenance of your business. Your primary focus should be on high-quality leads. These leads have the ability to coax your subscribers into customers. With an effective email strategy, your email list has the ability to become a revenue-generating device for your company.
How to boost your email subscriber list:
A pop-up must appear when the content comes to an end once your visitor has read that page.
Demonstrate a nice sticky top bar with tools. Such as a Hello bar, in order to capture attention.
Consider hosting quality-rich webinars on a regular basis.
Get in the habit of using inline downloads. This could appear on your blogs too!
Once the leads are generated, you need to consider nurturing them into the buying decision. It's a good idea to segment the list for effective personalization. You can even customize your messages as a way to boost engagement. Concentrate on this strategy to get optimal results from email marketing campaigns.
3. Search Optimization (SEO) is your best bet.
SEO is critical to the success of your online marketing campaign. Today searches are performed mostly on any mobile device. Having tons of content just isn't enough anymore. Getting found involves a lot of tactics and factors. It's about coming up with the perfect content that has the necessary backlinks to prove it. Honestly, it pays to remember that visuals are a great way to add real value to the content. Boosting shares and prompting people to consider linking to your articles doesn't hurt either. You can even make your content a lot more interesting. Especially if you include the right infographics. As a result, your content will become more linkable and shareable. Which is extremely important in today's social media world.
4. A social media strategy is a must.
Social media plays a pivotal role in boosting purchases decisions and is as effective as television. It's also the most preferred channel for business communications. Especially among one-third of the millennials. The goal is to improve the social media strategy. Afterwards you'll be able to connect with your followers much better. You can even boost audience engagement. So, how do you do that? You need to know your social media aspirations and objectives. A clear, well-defined objective, could successfully convey this goal in your CTA (call to actions).
INBOUND MARKETING 101
Inbound marketing generates more leads than traditional marketing strategies. So where do you start? Let's consider the following tactics: build, create, optimize, promote and convert.
1. Build. Your marketing strategy begins and revolves around a website. A webpage designed to attract and drive traffic towards your CTA's (call to actions). A good CTA will generate leads and start customers down the sales funnel. The backbone of your site design should be infused with landing pages, email collection and other various interactions.
2. Create. Strategic content will attract viewers to your site. It will also engage viewers. Which doubles retention rates! High quality videos and photos give potential customers an instant personal connection. Whereas blogs infographics and webinars will keep them coming back for more.
3. Optimize. Nowadays people use search engines like Google. They use them to find companies who sell the products and services they need. Statistics show that companies with a website rank higher when keywords are used. In fact the top 3 for keywords searched are 12 times more visited. This is where social media comes into play. As a bonus, it does the work for your business or brand.
4. Promote. Word of mouth has always been an effective marketing tactic. And with the rise of social media it's increased. Companies need to maintain a personal and approachable presence on social media. Because it's the perfect platform to connect with future customers and reach more people. For free!
53% of companies have received customers through Twitter
85% of brands on Facebook are recommended to others
61% of companies gained new customers with a LinkedIn business page
5. Convert. It doesn't hurt to use automated email to create leads into customers. Simply because it works. The objective is to send automated messages designed to help potential customers take the next step. Call to actions work great here. As a result, these emails will drive the traffic from your website to your product or service.
Here's how automated emails work:
A add a new email is added to your contacts from your website or social media platforms.
The lead opens the email since they are already familiar with your company.
They click a link to buy a product or service. Or they click a link to follow you on social media.
The lead will eventually convert them into a customer.
In order to succeed, you need to devote time to building an effective strategy. One that ensures flexibility to adjust along the way. Whenever you deviate from the norm, you get better results. Effective inbound marketing tools drive more leads, boost revenue and create a happy customer base. So, do you need to use inbound marketing? The cut and dry answer is: yes!
You need to start to measure the success of your inbound marketing efforts. There are a ton of metrics to choose from. You can choose to look at SEO rankings or inbound links. You can even focus on the number of articles published. Whatever you choose, make sure to derive some insight into how your campaigns are performing.
Inbound marketing offers a lot of benefits. When utilized effectively, inbound marketing can:
Shape a brand preference and influence future purchases
Generate social media shares and inbound links
Put customers in the driver's seat
Help fuel search engine optimization efforts
Increase brand awareness
Enable customers to engage with your brand at their point of need, 24/7
Generate qualified leads for less money (when compared with traditional marketing)
Unlike traditional marketing, inbound efforts build over time. For example, high quality content offers both immediate and long-term benefits. In addition, it brings attention to your company and continues to be a resource for your customers. As your content gains more exposure, it becomes an ongoing source of inbound traffic. All of this is done through SEO, social shares and word of mouth.
Today's businesses are realizing that outbound efforts aren't enough. Inbound marketing techniques attract more leads. You can even create a better brand preference. But there are some tricks to being successful. Inbound marketing demands a disciplined approach. One that is centered around content creation. When you introduce automation tools, you nurture and gain those leads. So, don't wait. It's time to tackle inbound marketing!