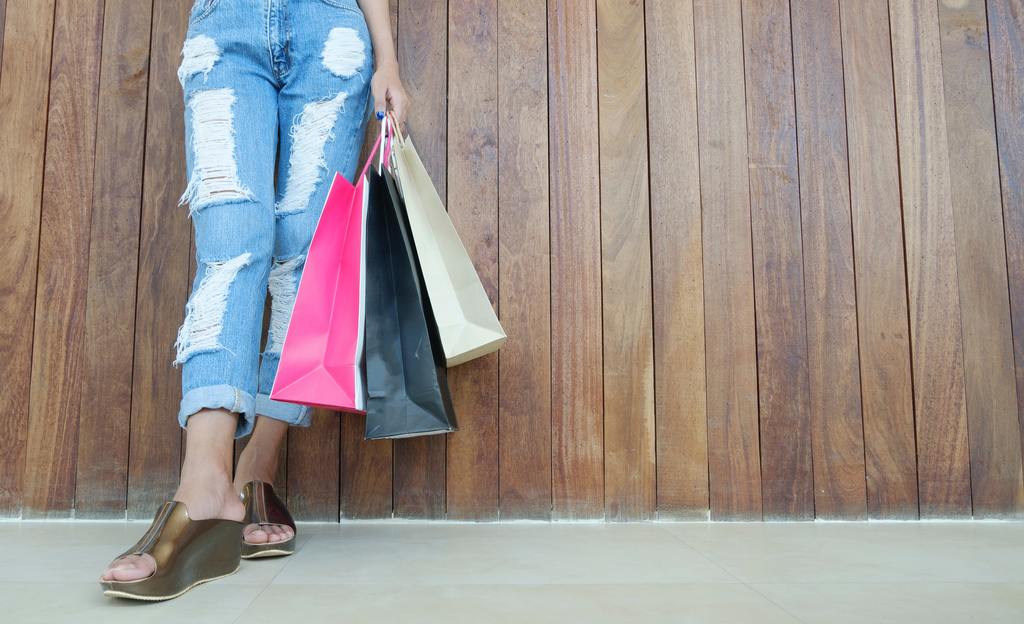 Maybe you're a brand that sells a particular product or a long-term service. Regardless of what you're selling, customer retention really is the top priority. After all, you've spent a lot of time and money to persuade people to buy your product. If retention isn't #1 on your list, you're really throwing all that time and money right into the trash. Every customer becomes a valuable asset – whether it's based on referrals or repeat purchases.
However, many companies don't know how to keep those customers. This can be especially hard for brands that sell one-time products. They make the mistake of assuming that all you need is a customer service department. But honestly, that's only the first step when it comes to retaining customers.
Why Customer Retention Is Important
Companies with high customer retention grow a lot faster when compared to those with low retention rates. Good customer retention is vital to any brand. But customers can only be retained if they are loyal and motivated to resist competition. True customer retention relies on a combination of high satisfaction with the product/customer service, the intention to continue to do business with your brand, and the willingness to recommend you to others.
Loyal customers become brand ambassadors.
Loyal customers are much more than people you can rely on to keep spending money with your company. These types of customers become brand ambassadors who have the ability to direct new customers your way. According to this study, consumer reviews and word of mouth are still the most powerful forms of marketing. In fact, up to 92% of consumers trust peer reviews a lot more than they trust marketing.
How To Improve Your Brand's Customer Retention with Marketing Tactics
A customer who is genuinely interested in your company is one who refers your brand to others and buys more products. This is where your marketing team comes into play. Below you'll find how your marketing team can actually improve customer retention and earn you even more money.
1. Give Them A Reason To Stay In Touch
I get it, it can be a hard sell to get people to sign up for you weekly e-letters. Especially after they've already purchased something from you. In fact, getting them to follow you on social media can be just as difficult. Here's the thing: nobody wants to see blatant advertising for something they already have. But if you want to retain customers, you need to be able to stay in touch with them. One way or another.
This is why you need to make sure that the content you provide is actually something your customers WANT to see. If they get the same type of email that is sent to potential leads, you have a problem. As a result, you'll probably see a spike in people unsubscribing.
The goal is to properly curate and create content that is relevant to them. This is especially true when it comes to content about a certain product or service they've already purchased. You can share tips or tricks on getting the most out of a product or showcase what other customers have accomplished. You can even share content that would be interesting to your customer base as a whole.
Once you have that content, go ahead and share it whenever you ask people to join your mailing list or follow you on social media. A request on its own isn't effective, but if customers know what they'll get in exchange (and if it's interesting to them) they'll sign up and follow in a heartbeat.
2. Branding That Is Powerful
If a customer can't remember your name, you're doomed. Seriously, this is a major problem and it won't help you in the long run. Even if they love your product. It does you no good if someone asks for a referral and your customer draws a blank. This is why your company's branding needs to be on point. It needs to be able to resonate with customers and be memorable.
First of all, you need to take a hard look at how effective your branding is. Good branding matches your product and helps to sell it. And it's not just your company that needs good branding. Your products need it too. This can help you stand out. The goal is to make it memorable and easy to describe to others.
4. Reward Them for Sticking Around
Incentive programs are an awesome way to encourage repeat customers. It works well with future referrals too! Remember those punch out cards where the 10th coffee or sandwich is free? It works, doesn't it? Whenever you reward a customer they are more likely to come back. It also builds brand loyalty – which never hurt anyone. Incentive programs can play a major role in retaining customers.
When it comes to marketing to your customers, you need to offer incentives that match what you want from them. Are you looking for more referrals? Then a reward system for when customers refer other people to you will do the trick. Do you need to get repeat customers? You can offer discounts for multiple purchases or even send freebies to thank them for their continued business.
If you think doing sweepstakes or raffle, think again. All you end up doing is making a few customers very happy. The rest are left disappointed. An incentive program needs to give each customer who participates a goal that they can actually work towards.
5. Listen To Your Customers In Order To Improve
In order to get effective marketing to current customers, you need to learn more about their situations. What are their struggles with your product or service, what do the like most, what do they dislike? Why are they leaving your company? Are there any concerns that you can address?
The best way to gather this information is to actually listen to your customers. It also doesn't hurt to meet with your customer support in order to find any issues. For some, this might even be client managers. Both customer support and client managers can help you gain insight into the needs of your customers and how they vary from leads or your target market as a whole.
They should also be able to give you data if they've been conducting customer satisfaction surveys. Your marketing will actually address real issues and engage with customers. Once you have a better understanding, you'll get even more retention. And in turn, more referrals and repeat customers.
6. Regularly Publish Quality Content
This is one of the best-practice strategies that practically everyone knows about. Even if they have a hard time accomplishing it. You NEED to regularly publish high-quality content. This doesn't just apply to social media accounts either. You can even take this approach to your website by constantly updating that too. It's a great way to add continuous value to your customers' experience. This should definitely entice them to come back for more.
Frequent content updates typically come in the form of blog posts but don't let that stop you from trying other things. You can create FAQ's, product demos, product reviews, how-to-guides, vlogs, and even podcasts.
7. Stay In Touch with Your Customers Through Social Media
It's incredibly important to connect with your existing customers through social media. You can connect with customers by responding to their posts, replying to their comments, and sharing relevant information. Encourage customers to follow you on social media by focusing on the benefits they'll get if they do. Like special offers, alerts on new products or services, and invitations to events.
It also doesn't hurt to place social media icons prominently on your website and all of your emails. That way it's incredibly easy for your customers to click and follow along.
8. Be Accessible
Accessibility plays a major role in the customer retention process. Regardless of the industry. You need to make sure that your customers have a variety of ways in which they can reach you whenever a question arises. Telephone accessibility is particularly important. But so is a live chat feature.
Results of a 2016 survey of 1,200 adults by MarketingCharts.com show that 20% of consumers will abandon a relationship with a company if they have to wait too long to speak with customer service representative by phone. Below are four strategies to help increase customer retention through accessibility:
Provide customers with a means of reaching your company 24/7
Ensure that the Contact Us page of your website contains your business address and means of reaching you
Provide a variety of ways for your customers to reach you (phone, email and live chat, for instance)"
9. Improve Customer Service Around KPIs
KPI (or key performance indicator) is a measurable value that shows how effectively a company is achieving your objectives. They are a great way to evaluate your success and to make sure you reach your goals. KPIs are actually used as a roadmap. Mainly because they help you see what the future holds for your brand. And what direction you should take.
Whenever you carefully study your KPIs, you can tell what your customers get excited about or what upsets them. Below are the five essential KPIs for effective customer engagement AND retention.
1. Response Time
This metric measures how soon you contact customers with an email, live chat, or sales call whenever a customer shows interest in your offer. Time is crucial here. If you delay, your conversion will be low. But responding too quickly might not be right for your brand either. You need to find a balance.
2. Conversion Rate
This measures the response that you get whenever you make a call or send out an email. This applies to both new and existing customers. It's a good idea to take a look at how many emails were opened out of the amount you sent. And out of opened emails, what percentage of these actually led to sales? Conversion rate applies to every brand, so I suggest you take a look at yours.
3. Funnel Drop Rate
I know that new subscribers are pretty awesome but you need to measure how often people unsubscribe. That's what this KPI is all about. The funnel drop rate lets you know how many customers you are actually retaining.
4. Actions Per Engagement
The moment you start to measure your customer's response to your emails and calls, you'll be amazed. Patterns in their behavior will start to emerge. As a result, it will be easier to determine how much you need to engage before they actually make a purchase.
5. Communication
When was the last time you sent out an email to an existing customer? What was the outcome? You really need to take time to engage with them in order to retain them.
Developing brand loyalty in a competitive business world is something that should be your number one priority. It will give you a solid base off which you can profit from. What are some of the ways that you master the art of customer retention? Is there something we left off our list that has worked for you? Let us know in the comments below, so we can discuss!