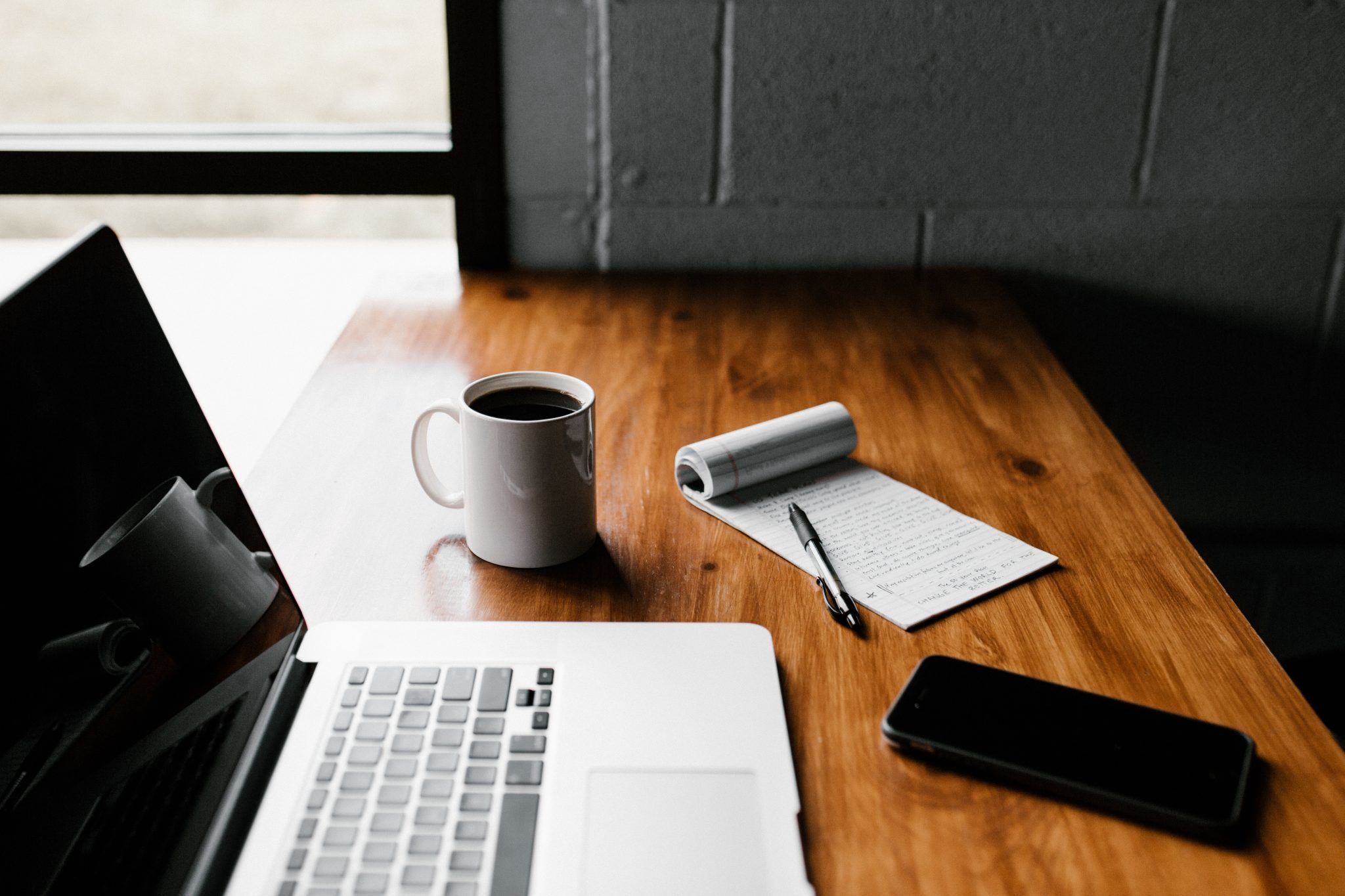 Have you ever wondered about whether or not you can actually make money off of your blog? If so, this post is for you! If you've daydreamed about monetizing your blog, but worried it might not work, I'm here to tell you something good. You CAN make money off your blog. Thankfully, we're sharing a few different ways you can do just that. First of all, there are different "types" of blog income. There are good ones and bad ones. Generally, the income you make from your blog will fall under one of the following options:
Promoting other people's stuff
Running a service-based business
Creating and promoting your own stuff
Those might seem a little vague, so let's dive into each category. That way you can determine which route you want to take. Shall we?
OPTION 1: PROMOTING OTHER PEOPLE'S STUFF
This is exactly as it sounds. You promote other people's products. You essentially use your blog as a way to promote items that other people or brands create. This is typically what people think of when they think about a way to earn money as a blogger. There are three different ways you can do this too…
1. Ads. This is the most basic way to make money from your blog. But it's also the worst way. Here's why:
You're growing someone else's brand. Whenever you plaster your blog with ads, you are giving all your traffic and audience to someone else to help grow their brand instead.
They're not very profitable, unless you have an enormous following. Honestly, it's more advantageous to grow your own blog so you can reap the rewards. Not someone else.
Not only are ads an ineffective way to grow your income, but they also take away from your own brand that you've worked so hard to build.
2. Brand Sponsorships and Sponsored Posts
Sometimes sponsored posts aren't worth it. Again, you are building awareness for another brand. Is the occasional post okay? Of course, it is. You can look at it as supplemental income if it's a brand you and your readers like. But this really isn't the way to go in terms of your main source of income.
3. Affiliate Programs
Bloggers tend to have the most success with affiliate programs. They're better when it comes to ads or brand sponsorships because they can have a large, recurring pay off. Most importantly, they require very little work on your end.
In fact, one of the keys to using an affiliate program is to write an affiliate blog post that will get you traffic each day. If you use SEO, then your post will get even more traffic over time. That is definitely a win-win. So the only work you really have to do is write the initial blog post.
Unfortunately, there is one downside to affiliate programs. Your income is still reliant on someone else. As a result, it isn't as stable as other avenues. Such as creating and selling your own products. The income from affiliate programs could be big one month and less the next. But if you use them strategically they can be very beneficial.
OPTION 2: RUNNING A SERVICE-BASED BUSINESS
This is where the real money comes in. As a blogger, you inevitably spend a large chunk of your time on creating content and determining your target audience. And the good news is that you already have the foundation to launch a business. Honestly, it's possible to run a service-based business that can thrive just based on your blog. It really comes down to your overall brand.
However, there is a downside to running a services-based business: it isn't scalable. But what does that even mean? It means that if you work for 10 hours, you'll only ever be paid for 10 hours. But if you can create your own products and sell them, you might spend 5 hours working on a product but sell them over and over again. There's no limit.
OPTION 3: CREATING AND PROMOTING YOUR OWN STUFF
This is honestly one of your best options. Not only do you have complete freedom over your business, but you can also connect with a lot of people. In fact, a lot of people out there feel as though creating your own products is the future of blogging. Here are a few ways that you can create and promote your own stuff:
E-books or self-published book – an e-book or physical book is a solid way to make money, especially if you have a blog. But sometimes e-books sell for a lot less than e-courses, but take just as much time to create.
E-courses – an e-course is a product that is completely scalable (you can sell it again and again). Really anyone can create an e-course that is based on their skills, knowledge, or experience with something. The only downside is that they take A LOT of commitment and dedication in order to launch.
Online workshops – this is a lot like an e-course, but it's initially delivered live. Which means it isn't divided up into modules like an e-course is. It doesn't come with as many bonuses that an e-course would either. However, it is the perfect medium for new bloggers who want to earn money without selling digital products.
Physical products – a lot of bloggers make a living by selling products; think handmade planners, decor items, even clothing. It's a great way to build brand awareness and can be quite lucrative. However, physical products have large fees up front.
So if you want to make money as a blog owner, these 9 tips will get you started on the right track.
8 Ways To Treat Your Blog As A Business
1. Find What Makes Your Blog Unique
In other words, you need to focus on what specific thing YOU have to offer. If your followers don't know what makes you unique, why would they trust your expertise? If that's the case, they will most likely not buy from you. What if you followed a food blog that shared excellent recipes and then one day the blogger came out with a fashion book. That would be completely random and off base for a food blogger. Most importantly, that fashion book wouldn't sell nearly as much as a cookbook would. This is simply because the authority for fashion was never established on that blog. The followers would have no idea what to expect.
This is why you should take time to consider your own blog. What is the main focus of your blog? Can your readers easily understand your niche? What value do you actually offer them? If you have a clearly defined niche, you're on the right track. As a result, you can easily build an audience that will most likely purchase your products or services.
On the other hand, if it's difficult for your audience to describe what your blog is actually about, you need to switch gears. It's a good idea to start to hone in on what makes your blog unique. Consider the message, advice, and skills that you might want to share with your readers.
2. Set Specific Goals
Goal-setting has to be a thing, especially if you plan to run your blog as a business. If you've never made a business plan before, it's really all about setting specific goals in terms of an overall plan and strategy. It's definitely not the time to hope that things will turn out the way you want them to. Success is based on well-thought-out plans.
There are a variety of things that you can set goals for. Like how large you want your audience to be. How many sales you want to make with your first e-book. Below are a few ideas to help you start your list of goals.
Monetary: how much money you want to make off your blog?
Following: how many followers do you want on each one of your social media accounts or email list?
Visitors: how many page views or unique visitors would you like to get on your site?
Collaborations: How many people would you like to collaborate with?
Guest Posts: How many guest posts do you want to write?
It's important to set a deadline for each goal. The more specific you are about when you want to complete each one, the better. Then you can map out each of the steps necessary to complete any given goal by that deadline. If you want to start earning $400 dollars each month within three months, then you need to figure out what you need to do in order to make it happen.
3. Invest What You Make Back Into Your Blog
It's always a good idea to invest money back into your site. Each time you do, you just might find new tools to save time and help you grow your revenue even more. It can be a little difficult to part with that initial income, but it's truly worth it.
4. Assess Your Strategies To Make Sure They're Still Working
As a business, it's always important to examine what you're doing and see if it's actually working. Otherwise, it's time to move on. When something isn't working for your business it affects your energy, time and credibility. It just isn't worth it to continue with something that doesn't benefit you. If the ads on your blog don't add up to your expectations, stop using them.
Filling your site with ads is not really a solid business plan. In fact it will most likely never earn you a full-time income. Also, if you have ads or affiliate banners, it's time to take a few minutes to see how much they've earned you in the last month. Sometimes the numbers are a lot lower than you might think. It's tough to grow your own business when you are busy growing someone else's.
5. Start or Join A Group
The idea of joining a group is simple. You should find one (or create one) with 3-4 people. You'll meet on a consistent basis (this can be done virtually too) to share your business plans, ideas, and struggles. This is a great way to get feedback and support from people who understand your situation.
If you know other bloggers who are just as dedicated as you are and want to turn their blog into a full-time business, it's time to reach out to them. Keep in mind that it's a good idea to contact people that you already have some sort of relationship with.
These groups can be an invaluable tool to grow your blog business. As well as access the knowledge of others on a similar path as you. Your group will be able to provide motivation and incomparable feedback. Just keep in mind that the people you reach out to should have somewhat of the same level of expertise as you.
6. Your Blog Needs to Look the Part
Online shopping is the norm, so luckily consumers are used to purchasing products from people they've never me. However, if your site looks cluttered or unprofessional, people won't take you seriously. Some might not even trust you! So your site really does need to "look the part". Here are some ways you can do just that…
Quality photos. You don't need to spend the big bucks on professional headshots. If you have a friend who knows how to use a DSLR. Or can find a spot with natural light, you're on the right track. The point is to get a friendly-looking headshot that you can use both on your blog and social media profiles. Seriously, it DOES make a difference.
Invest in a professional blog design. Whenever you can afford it, it's time to hire a skilled website designer. But in the meantime, you have other options. There are tons of stunning templates out there. Themeforest.com is a great place to look for WordPress themes.
Create a professional email address. This goes a long way in terms of professionalism. Now, most people won't really notice if your email address is "yourblogname@gmail.com", but if you have an address that is "yourname@yourblogname.com" it will surely stand out. It shows them that you care about the little things that go into creating a business.
7. Build A Brand, Not Just A Blog
Anyone can write a blog, publish articles, and engage on social media. But if you really want to succeed you need to build a consistent brand. Your brand is essentially the personality of your blog. It's how readers talk about you and what they expect whenever they interact with you. It is also your aesthetics and writing style. Good branding relies heavily on consistency. You'll have a hard time showing people who you are if you're always changing things.
8. Make the Time
It might sound simple, but if you don't dedicate enough time to turn your blog into a business, it won't happen. Blogging is definitely not a "get rich quick scheme". It really does need a good amount of time and effort if you really want to turn it into a business. Surely, it will involve some sacrifices: late nights of blog editing and social media. Making money off your blog is serious business. But it can be done with dedication.
We hope this answers any questions that you might have. And if your goal is to make money off your blog, remember to not get discouraged. It takes time. Are you interested in turning your blog into a business? If so, which option will you choose? Let us know in the comments below, so we can discuss.