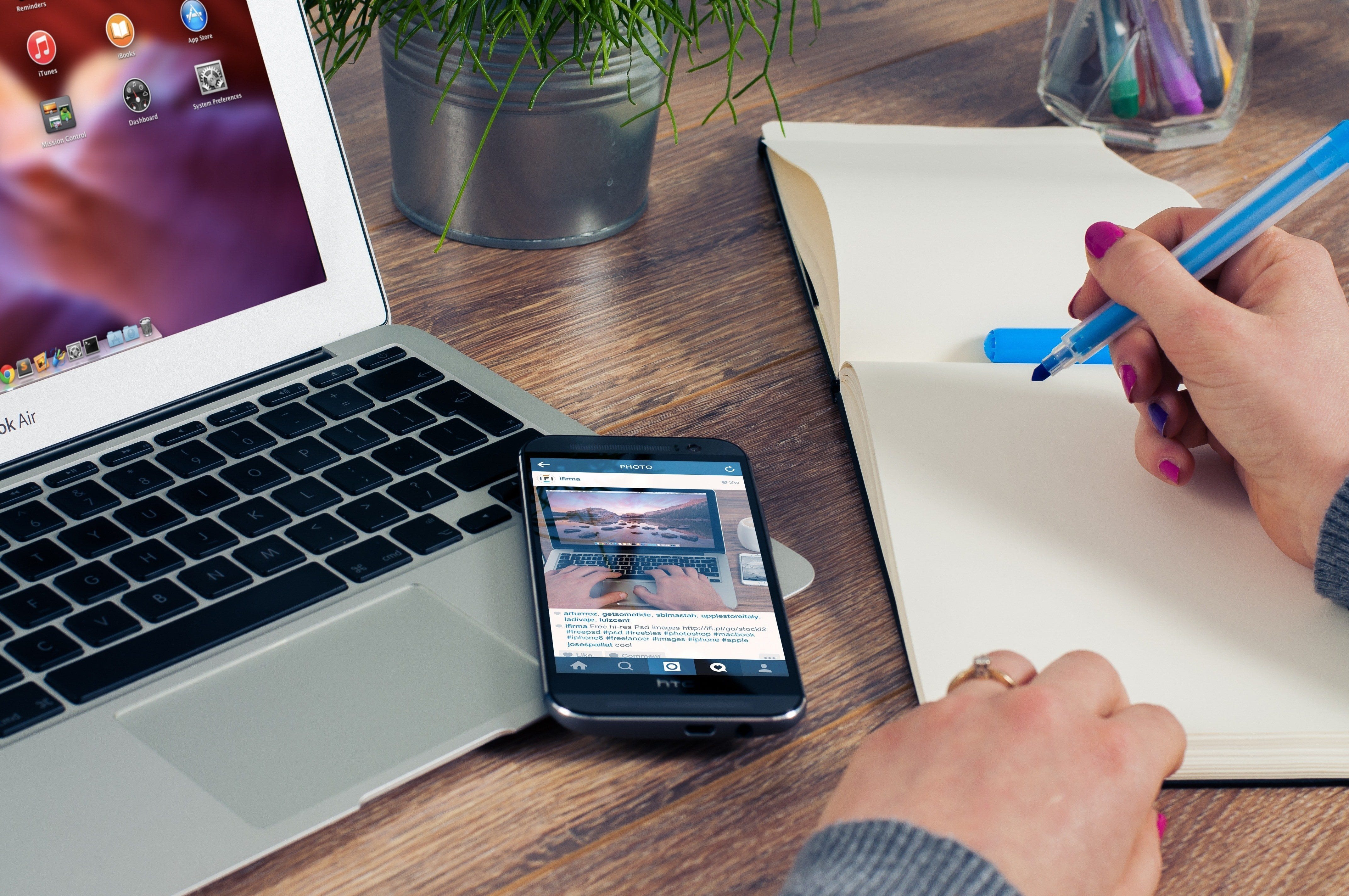 We all know it. In fact, it's something we all expect. And it's that the digital world is always changing. Therefore it's necessary for marketing teams to come up with flexible strategies that change as well. Trends and new developments make marketing unique and it's important to find the best way to optimize it. It's no longer abnormal for a brand to not have a defined digital strategy that's separate from the marketing strategy. Marketing is now digital and it really does change how things are done.
As far as digital marketing is concerned, what should your end game actually be? It actually comes down to three core ideas. You need to…
drive digital information
create customer engagement
increase revenue
Optimize Your Digital Marketing Strategy
For some, creating a digital marketing strategy seems easy. Especially when it's neatly set up in bullet points. But we all know that you need to start somewhere. That's why today we're sharing 6 ways to optimize your digital marketing strategy. Let's take a look at what you can do to optimize your strategy.
1. Assess & Refine Your Brand's Objectives
Like any good strategy, you need to reevaluate your brand's objective on a regular basis. You should take into account the goals you met and those that weren't realized. You should also think about goals that you could expand on as a result of successful outcomes. The main goal of any strategy is to effectively meet these objectives. This is why it's important to review the objectives whenever you overhaul a strategy. It's honestly the best way to make sure everything is properly aligned.
The key to a successful strategy comes down to looking at what is available to any given organization. In order to achieve this, you need to consider the following questions:
What do customers want from our company?
How do we differ from competitors?
What do consumers respond to on social media?
What platforms are customers using that we aren't?
How can we communicate better with our audience?
What are the most important things to our customers based on data?
What trends are emerging that we need to be aware of?
These questions can really help you find the gaps in the marketplace and effectively close them. It can even help your business understand it's own place in the marketplace. As well as what consumers actually want from your product or service. Once you answer these important questions, you can effectively map the answers to business objectives and reevaluate the strategy with a digital approach.
2. Evaluate KPIs
There's a good amount of key performance indicators (KPIs) out there. Especially when it comes to digital marketing. And they really are the cornerstone of any successful strategy. KPIs give you the opportunity to let you measure your brand's marketing efforts and track them. Tracking these are a great way to see if anything changes.
Like most objectives, KPIs typically change according to your brand conditions. For example, maybe content is the main aspect of your brand that generates a lot of high-quality leads. This shift in focus and strategy means that KPIs need to be created for content. That way you can track its impacts, such as conversions or social shares.
It's also a good idea to set objectives AGAINST KPIs.
This is done so key decision makers and team members are aware of goals. They can work towards something attainable, instead of just setting numbers. The trick here is to base it on your current data – this creates a benchmark that allows for growth. However, it is imperative that your KPIs are realistic and achievable. Otherwise, your efforts might end up in failure.
Keep in mind that any KPI that you don't keep an eye on isn't useful. Therefore you need to make sure that your KPIs are strategic. They also need to become a priority for the marketing team and monitored regularly with set reporting structures.
3. Customers Are Top Priority
A good strategy is one that is tailored specifically to the type of audience you want to reach. If you don't come up with a good strategy content will be irrelevant and fail to engage the audience your brand needs to attract.
This is where a good set of personas come into play. It isn't enough to treat each visitor as the same. You should take time to reevaluate your current personas and explore the elements that aren't currently part of your personas. Such as preferred social media channels, topics of interest, challenges, and contact with competitors.
Building on personas is a great way to let your marketing teams know as much as possible about the audience you want to reach. It might even reveal new platforms or tactics that are working trying. You never know where your greatest impact can come from.
4. Create A Customer Journey Map
Another important element to this is mapping a customer journey. A customer journey map should go something like this:
Prospect stage
Social Media Interactions
Reviews
Testimonials
Word of Mouth
Advertisements
Marketing/PR
Engagement
Store/Office/Website
Catalog/Brochure
Current Promotions
Staff/Sales Team Interaction
Point of Sale
Post-sale
Invoice
Marketing Emails
Service/Support Team
Online Help Desk/Live
This is a great opportunity to see how individuals interact with your brand and what routes they take. You can create a journey map as a way to stop customers from falling through the cracks at any given point. It also helps to create a seamless customer experience that boosts return visitors and brand advocates.
5. Listen To Your Data
Here's the thing, digital marketing begins and ends with data. According to Forbes Insights, when properly applied, data analytics can drive growth and have a significant and positive impact on revenues.
This means that your marketing team can create messages that a crafted specifically for certain campaigns. They can even divert the ad budget from one platform to another. Or allow marketing efforts to make the most out of days and times to get better results. Essentially it helps you to be better at marketing.
From a consumer perspective, the variety of touch points means that there's a huge amount of data circulating within a business. From website statistics – to input from a sales team on a CRM – to customer feedback. In order to be effective, a company needs to use this data to gain insight to create a strategy that drives loyalty and engagement.
Ultimately the key to data is to listen to it and tweak accordingly in order to deliver on business objectives.
6. Account for Compliance Issues
Since society is becoming more digital and globalized, there's an increase in the amount of personal data within any given organization. Therefore you need to be aware of compliance, in regards to brand safety, transparency, and ad fraud. In fact, 90% of marketers updating digital marketing strategies to address these issues.
Another reason that you should make sure you're compliant, is the General Data Protection Regulation. The impact it has on businesses will affect the way they market and sell.
In order to feed into an effective strategy and prepare your business for compliance:
Consult and examine the details of the regulation
Update policies for identifying and addressing data breaches
Designate a Data Protection Officer if it's required for your business
Update policies for identifying and addressing data breaches
Organize all the information about the personal data you handle
Update your privacy policies, procedures, and data processing techniques
The true impact of GDPR is still unknown. However, it's important to build and prepare ahead of time. This will guarantee that your business and strategy doesn't suffer as a result.
Things Digital Marketers Can Do To
Enhance

Customer Experience

Let's go over three things digital marketers can do to enhance the customer experience throughout the digital marketing process.
1. Improve Customer Acquisition
You need to find creative ways to let your customers know about your social media accounts. You need to fill them in on who you are and what it is that you're doing. This is where acquisition comes into play. It's a crucial step too. Especially for marketers who are concerned with getting more traffic to their websites and blogs.
Platforms like Instagram, Facebook, and Twitter are pretty effective when it comes to drawing a new crowd to your site. Other methods such as search can even help you optimize your media plan. This is why it's so important for your brand to identify what your goals are before you even been the acquisition process.
2. Amp Up Your Engagement Strategy
Most business objectives focus on improving customer engagement and building the brand through positive experiences. Marketers know how important it is to engage customers because it really does enhance the brand. However, most of them don't know where to start. This is where your data can shine. If you can create personalized experiences for your customers, they'll remember it.
Web analytics can help you collect, organize, and analyze your data. So you can better understand what your website visitors are actually looking for. This data is extremely valuable because it can be used to pinpoint what your customer truly wants and need. Afterward, you can create a consumer/brand engagement dynamic that improves as more data is collected. The main goal is to know as much as you can about your customers. The more you know, the easier it is to create positive experiences.
3. Increase Retention Rates
Now that you've acquired new customers, it's time to retain them. Sometimes this is a lot easier said than done. Here's the thing, you need to be proactive the moment you realize your customers are jumping ship. Has your customer left your brand for a competitor? Is your customer turned off by boring communications? Is your message lacking personality and engagement? Or are you missing the point altogether?
Scoring rules can help your marketing department figure out where your retention efforts should go. This helps your brand concentrate on the customers that are more likely to convert based on their positions in the buying cycle. This approach can really boost your retention rates. Besides, it helps you attract new customers as well.
Why does this all matter?
It matters because today's customers crave unique and engaging experiences from every brand they interact with. Yes, this does require you to take a step back to reevaluate your digital marketing strategies. But it's definitely worth the effort.
An optimized marketing strategy involves a full transformation.
One that includes a lot of re-examination in terms of your brand's objectives. It needs to be based on data and new KPI's to track progress. It also doesn't hurt to make strides in better understanding your audience. Doing so will ensure that all your digital marketing efforts are relevant, personalized, and targeted.
No matter what changes are made, your data should always be at the center of your strategy. Data provides insight into gaps in performance, successful or otherwise. Any marketing overhaul will also need to address the latest compliance issues stated in the GDPR. The more customers do online, the more data is collected and regulations need to protect privacy in the digital world.
Just remember to focus on a good mix of digital marketing. A good strategy includes
content marketing
,
SEO
,
social media marketing
,
analytics
and
email marketing
. Whenever you strike the perfect balance between those five strategies – you're on the right track.
What is your favorite digital marketing strategy to use?
Let us know in the comments below, so we can discuss!