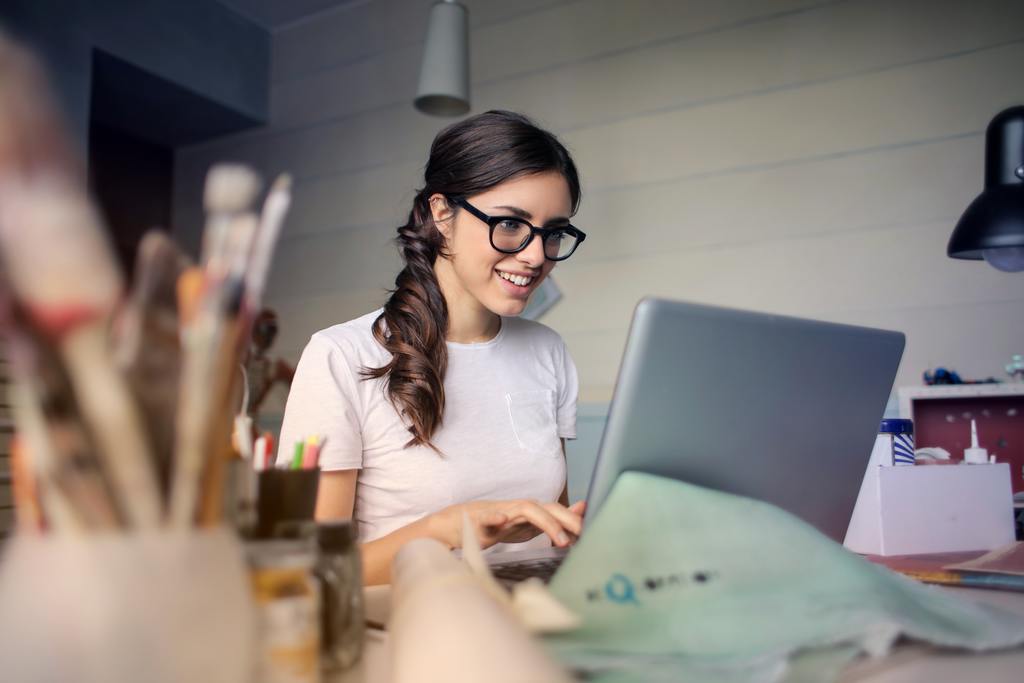 A cohesive customer journey is incredibly important for the success of any brand. With an accurate customer journey map, you are more likely to provide a more consistent and streamlined process for your customers. It also has the ability to transform the online customer journey into a visual method that digital marketers can use to their advantage. So in order to streamline your customer experience, it's in your best interest to create a customer journey map that suits your brand AND your customers.
What is a customer journey map?
A customer journey map is nothing more than a visual of every experience your customers have. Throughout their experience with your brand, a customer will engage or be reminded of you in a variety of ways. A customer journey map helps you deliver a consistent narrative of the customer's movement through the online sales funnel.
Now it might seem like the journey from the first interaction is pretty simple, but that isn't the case. A customer is consistently seeing countless ads, newsletters, and competitive content on a daily basis. This makes their journey with your brand a little complicated. This is where a well-rounded journey map comes into play. If you do it correctly, it makes the customer experience a lot easier.
There are a variety of ways in which customers can interact with your brand:
Finding your website on a search engine
Reading a branded blog post on your website
Opening one of your brands monthly e-letters
Following your brand on various social media platforms
Whenever you create a clear visualization of every possible way a customer can interact and connect with your brand the better. It can really help engage your customers while you increase your conversions and revenue.
Why create a journey map?
SiriusDecisions found that 67% of the modern buyer's journey now takes place online. With a lot of that journey taking place digitally, it's important to understand your customers. Once you do you are more able to provide accessible, high-quality content on a regular basis.
Whenever you have an effective customer journey map, you can also gain a better understanding of how your customers interact. It also gives you access to helpful insight into what platforms are most effective when it comes to converting leads into prospects and prospects into loyal customers.
Nowadays modern buyers are interested in the brand as a whole. Customers care about how brands personally engage with them and how they can solve a problem they are facing. A streamlined customer journey map can clarify how your brand can provide prospects with information while keeping them engaged. This can result in brand loyalty, which in turn can lead to purchases.
How to Create a Customer Journey Map
Let's take a look at how to map out your online customer journey. Since your customer's journey is complex the purpose of the map is to make their journey more focused and simple as possible.

Step 1: Use Your Sales Funnel To Define the Buying Process
Hopefully, your brand already has an online sales funnel in place. This funnel needs to demonstrate how leads move through your content and marketing strategies to making a purchase. This information will give you a guideline of how many potential touchpoints a customer has with your brand and content. This will show how one interaction feeds into the next.
Step 2: Think Like a Customer
When it comes down to it, it can be tough to think like a customer. Each one is unique with different needs, personalities, and emotions. Which is why it's important to understand how your customers make choices that eventually lead to the purchase of a product or service.
Although you can't predict every prospect's next step with 100% accuracy, you CAN align their goals with varying stages of your sales funnel. You can track these steps as you go through a variety of touchpoints and combinations of choices. If you come across a section of your journey that doesn't feel natural, take note of it. You can always optimize the customer journey to be more logical and straightforward.
However, if you really want to optimize your customer journey, it's a good idea to review emails and support calls to figure out where the purchase process went wrong. You can always fix these issues before moving onto the next step.
Step 3: Create the Touchpoints of Customer Interaction
Touchpoints are any digital place where a customer can access information about your brand or engage with your website. These touchpoints are extremely important for interaction and conversion. Many of these touchpoints are tracked in the second step of this process. However, this step is all about plotting touchpoints logically.
For example, a customer "liking" a social media post counts as one touchpoint. A click through to a link from that post is another. Go ahead and group these touchpoints into logical areas, such as "social media touchpoints" and "web page touch points".
Step 4: Implement Your Customer Journey Map and Conduct Research
It doesn't hurt to create a customer journey map that is visually accessible. Go ahead and compile your findings and touchpoints into a visual sequence that is both understandable and logical. After you've identified each possible touchpoint, you can group them into logical area sequences.
Platforms like Google Analytics can help you determine where buyers are dropping out of the customer journey map on a regular basis. If you notice things like the lack of click-throughs from e-letters or customer abandonment before a purchase, look into it. It's always a good idea to analyze these specific touchpoints in order to make the necessary improvements.
Here's the thing, the journey should be as simple as possible. If you include too many touchpoints in the buying process, they could lose interest. Whenever you review your customer journey map, make sure that the journey is easy and encourages logical steps. It also doesn't hurt to provide personalized and educational content to help them stay engaged.
Step 5: Consistently Update Your Customer Journey Map
Like most aspects of digital marketing, your online customer journey will change as technology advances. Especially when new platforms are added. You need to take the time to consistently review how your customers move through the buying cycle. That way you can identify any gaps and develop processes in order to streamline their experience.
According to Aberdeen Group's Customer Journey Mapping: Lead the Way to Advocacy 2016 report, organizations experience a 16.8% decrease in the size of the sales cycle when a user journey map is developed, implemented, and maintained successfully. Yes, creating a customer journey map can take time but it provides unparalleled value for both your brand and your customers.
How To Get the Most Out of Customer Journey Mapping
So how can your brand get the most out of the customer journey mapping process? Below are 6 ways on how you can create a map that maximizes your customer's experience, engagement, and satisfaction.
1. Overlay Data
Data from ALL areas can be important when it comes to customer mapping. Which is why it's important to collect data from all touchpoints that play a role in the customer journey. An effective way to do this is to overlay data from different parts of the brand in order to get a comprehensive view of how a customer interacts with your brand. That includes your website, social media platforms, and even live chat.
This overlay tactic lets your brand collect a wide range of data that can feed into your customer journey map:
Analytical: This type of data is what most brands already collect from website interactions, social media, and paid media. It includes information about a customer's location, age, and purchase habits. Analytical data is crucial when you want to discover broad trends and user behavior.
Anecdotal: This is the data that comes from individual customer's experiences. It can't be easily charted as analytical data, but there are steps that allow you to frame it in objective terms. Which you can then gain insight from. Social media monitoring is a great method when it comes to collecting anecdotal information.
2. Refine Your Personas
A key element of an effective customer engagement is personas. When you refine and create fluid personas, marketers can greatly influence consumers online and actually improve customer experience. However on the other hand, if the personas used to drive engagement are inaccurate, marketers will struggle to gain traction online. An accurate buyer persona is the cornerstone of any effective customer journey map.
For the most part, you should already have the basics in place. Like your persona's age, household income, marital status, gender, location, etc. However, there are other important data, such as:
How do they like to interact with brands?
What content platforms do they engage with?
Where do they look for solutions to problems?
What other items have they purchased in your niche?
How do they learn about products/services like yours?
Once you answer these questions it will give you insight into how your company can become a better source of information for your customers. Any possible objections will also provide insight into a particular persona. Like concerns about the product/service or the ease of integration into their current system. Go ahead and add these as a part of the persona in order to map pain points. It also helps to position your product/service as a crucial part of their life.
3. Identify ALL Touchpoints
Anytime a potential or existing customer comes into contact with your brand at particular touchpoints, you should document and centralize the relevant information for easy access. Most times brands focus more on the buying decision. As a result, they become blind to data that could transform the customer experience.
Experiences during pre-sale and post-sale are also important. Especially when it comes to a happy customer. A happy customer equals a loyal one. It can even provide insight into areas that need improvement at both ends of the sales cycle. Granted each brand is different – the most common touchpoints customers have before, during, and after their purchase include:
The Prospect Stage
Reviews
Marketing/PR
Testimonial
Word of Mouth
Advertisements
Social Media Interactions
Engagement
Point of Sale
Catalog/Brochure
Current Promotions
Store/Office/Website
Staff/Sales Team Interaction
Post-sale
Invoice
Marketing Emails
Service/Support Team
Online Help Desk/Live
If any of these touchpoints exist on a customer journey map, you need to be able to pull data from it.
4. Create Multiple Customer Journeys
Whenever you treat every customer the same way it might end up with one or none of them happy. Customer reviews and feedback might show a 90% satisfaction rate, but the important metric to measure is across the ENTIRE journey from the initial sale to post-sale. This is why organizations need to visualize themselves as the customer in order to create scenarios that map out multiple journeys.
As customers journeys get more complex, you need to make sure that they are anticipating the routes they might take and optimize it along multiple touchpoints. Don't make the mistake of relying on one assumed journey.
In order to achieve this, you need to understand what works and what doesn't. For example, if there are high abandonment rates at the buying stage, you need to take a deeper look. You also need to take a look at what the actual experience is and THEN prioritize the most important gaps and opportunities.
5. Develop KPIs
Until you measure the success of customer journey maps, you can't expect them to get better. Obviously, revenue is the ultimate KPI. But there's a lot more than you can do in order to monitor the impact of optimizing the customer journey mapping and its effect on the customer experience.
In terms of an e-commerce website, some important metrics to measure are:
CTR
Scroll rate
Bounce Rate
Conversion Rate
Checkout Abandonment Rate
Once you set these as KPIs you can prioritize the customer journey and then make them a part of reporting and analysis. This can help you understand the different points of the customer journey and the stages that might need more attention and support.
Post-sales, KPIs are also worth monitoring to learn how often support staff is contacted, ease of onboarding, reviews received, and referrals.
6. Adapt and Change
When it comes down to it, you need to make sure that your brand doesn't make the mistake of creating a customer journey map that sits there collecting dust. As customer behavior changes, so do their journeys. A lot of it has to do with how technologies evolve. Therefore an effective customer journey map is one that requires constant review and revision.
Go ahead and set aside some time to analyze the data on offers and insights. Has anything changed or shifted? What improvements can be made? What are customers saying about their experience? Is it different from a few months ago? Are there any new gaps that may have surfaced?
Whenever you take the time to examine the evolution of your customer experience your brand will stay ahead of the curve. It will be on top of new developments and guarantee that relevant employees are aware and ready for changes that come.
Customer experience is all about how a customer interacts with a brand at all points along their journey. So do you have a customer journey map in place? Are you looking to create one? Let us know in the comments below, so we can discuss!