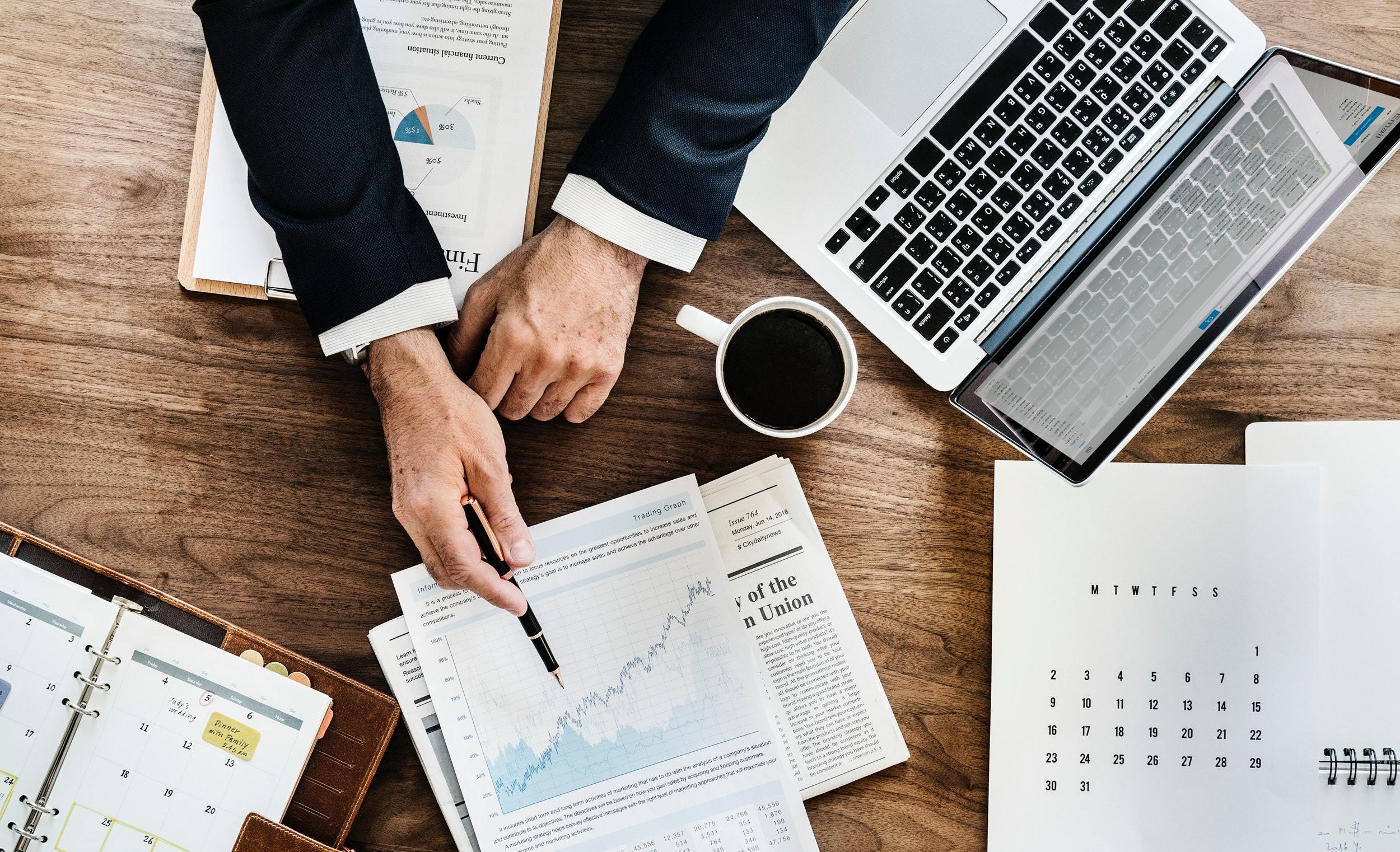 The best way to make sure your marketing efforts are effective is to create an actionable and data-driven strategy. Luckily, data can reveal the strengths and weaknesses of your business. This gives you the chance to make strategic decisions. Ones that your marketing efforts can benefit from. In fact, 87 percent of marketers feel that data really is their most underused asset. So, what's the best way to incorporate data into your marketing? Below we're sharing 5 steps in which you can effectively use your data to your benefit.
How To Create A Data-Driven Marketing Strategy
Data is incredibly important when it comes to marketing. In fact, all the great strategies are built on insights taken from the analysis of your data. So, let's take a look at how to create a data-driven marketing strategy.
1. Build the best team.
Slow your roll just a little bit. You can't just start analyzing your data. You need to take your time and make sure that your team is up for the challenge. It also doesn't hurt that your team is made up of the best of the best. This team needs to include people from different departments and cross-disciplinary teams. Now keep in mind that you should just get someone from IT and a sales manager. You need to take the time to find individuals who are happy to go beyond their areas of expertise.
Now don't get me wrong, if your IT person is willing to learn about digital marketing, then, by all means, go for it! Just keep in mind that you need to prioritize the collaboration between these individuals. Thankfully you can do this by scheduling focused meetings where everyone can freely share ideas and information.
2. Figure out your goals.
Okay, the final step before you take the plunge into data collection… you need to know which data is worth collecting. Honestly, there's no point in focusing on data that is meaningless. You need to figure out what types of data can positively impact your marketing strategy. Once you do, it's best to say goodbye to data that won't improve your strategy. Instead, you need to focus on gathering data around KPIs (key performance indicators) that can really give you what you want.
3. Start collecting your data.
Okay, okay. Now you're ready to start collecting your data. However, you need to make sure that you put all of your data in one place. That way it's easier to analyze it. Below are several types of ways to collect data:
Competitors
Target market
Qualitative data
Prospect data
Marketing & social media analytics (like click-throughs, impressions, conversions, etc.)
Customer data (that includes persona, transactional data, online activity, and social network activity)
Honestly, there's a lot more that you can add to this list. To get started you can ask different members of your team to see what types of data they create and consume. You can even gather what you can from additional departments as well. You never know what you might find.
Once you've taken a look at all the different types of data, you can figure out what's going on at every stage of the customer cycle. Such as issues at the point of sale, online recommendations, referrals, complaints, and repeat purchases.
4. Evaluate your data & take action.
This is where the KPIs I mentioned earlier comes into play. Now you can use that data in order to drive your marketing strategy. You can start by…
1) Refining your content marketing strategy.
Sure you might already use content marketing to engage your audience. But you might not have a clear strategy behind your content. Or have a good understanding of who it is you're trying to reach. When you have the data to make the right decisions, you're on your way. You can even combine your sales and content marketing strategies in order to earn more revenue.
Go ahead and experiment with a variety of content. Like images, GIFs, and video. If you already put out quality content on a regular basis, this will be pretty easy. Whatever you do, don't forget that the most important part is engagement. Whenever you give your followers/customers what you want, they more likely they are to engage with your content. Granted, this might take some trial and error, but your data will give you all the information you need to determine how to engage with your audience.
2) Consider your new submarket.
With all of that juicy data you have, you might decide to create a new submarket for your products or services. Now you don't need to change your brand completely. Maybe you can simply modify who it is that you sell to. For example, if you're currently sell prompted journals for new moms, you might find that there's a high interest in similar products for newlyweds. You can then tweak your marketing to target newly married couples and create a new line just for them. The overall goal is to look for opportunities in new niches.
3) Remove gets in your customers' way.
Your data really can help you figure out any hurdles that your potential customers face during the sales process. Once you determine what those hurdles are, all you need to do is decide on how to address those issues. Are your customers getting stuck with items in the shopping cart? How can you encourage them to make the purchase? Maybe you can offer a time-sensitive discount on your Instagram account in order to motivate them to buy.
4) Look at different marketing channels.
Maybe you've found that your brand can't reach all of your ideal customers. This can happen when you just have a website. If your website is the only place you share your products or services, it won't be sustainable. However, taking a look at your data to find other channels and formats that can. If this is the case, you might want to take a look at co-marketing opportunities with brands with similar products. Even an affiliate program where your high-value customers can get discounts/benefits in exchange for spreading the word about your brand can work too! Whenever you take the time to analyze your data, you will start to see which channels might work for you.
5. Don't stop testing.
Data truly can help you develop new marketing strategies. But it needs to be done frequently and thoroughly tested. Whenever you test your marketing efforts it doesn't hurt to do so with mini-experiments. The best kinds are ones that can be done in a day. The best route? Go ahead and use the scientific method.
The goal is to get it done quickly and in an efficient manner. Just make sure that you gather valuable data. That way you can continue to draw conclusions and create new experiments. The more data you have, the more informed your marketing efforts will be.
Now don't get me wrong. Sometimes it can be difficult to create a true data-driven marketing strategy. But luckily, a new study by the CMO Council and RedPointGlobal pinpoints four specific issues that marketers can run into when it comes to the execution of their strategy. Issues like lack of real-time data, technology, internal cohesion and customer focus. All of these are really important if you want an efficient strategy.
In order to achieve the perfect data-driven strategy, you need the right kind of technology. But the problem is that one-third say they've invested in five to ten individual solutions or platforms in the past five years! That means that there are a lot of tools that they aren't using in order to get full access of their data. Plus only 3% of marketers say that all their systems are completely in sync. That includes the connection of data, metrics, and insights that fit seamlessly across channels.
Suggestions for Investing in Marketing Technologies
When it comes to choosing any new marketing tools, there are a few things that you need to ask yourself.
Data: Are you able to access internal and third-party data across departments?
Orchestration: Is the data and analytics in line with all of your engagement platforms?
In-Line Analytics: Are you able to take the large amount of data you collect and create something actionable?
Naturally, there are other reasons your marketing strategy could fail – even when it's data-driven! Sometimes budgets are inadequate too. Not to mention that some companies haven't even embraced a customer-centric culture. You need to make sure that your customer engagement strategies are properly developed. If they aren't, you'll run into a problem no matter how good your strategy is.
If you have any questions, let us know in the comments below so we can discuss.