Sometimes it can be difficult when it comes to choosing a name for your business. However, sometimes you might be looking for a re-brand. It's definitely not a decision that should be taken lightly. That's why we're sharing with you the best way to choose the perfect name for your business. We've come up with 5 steps for picking a name that's right for you!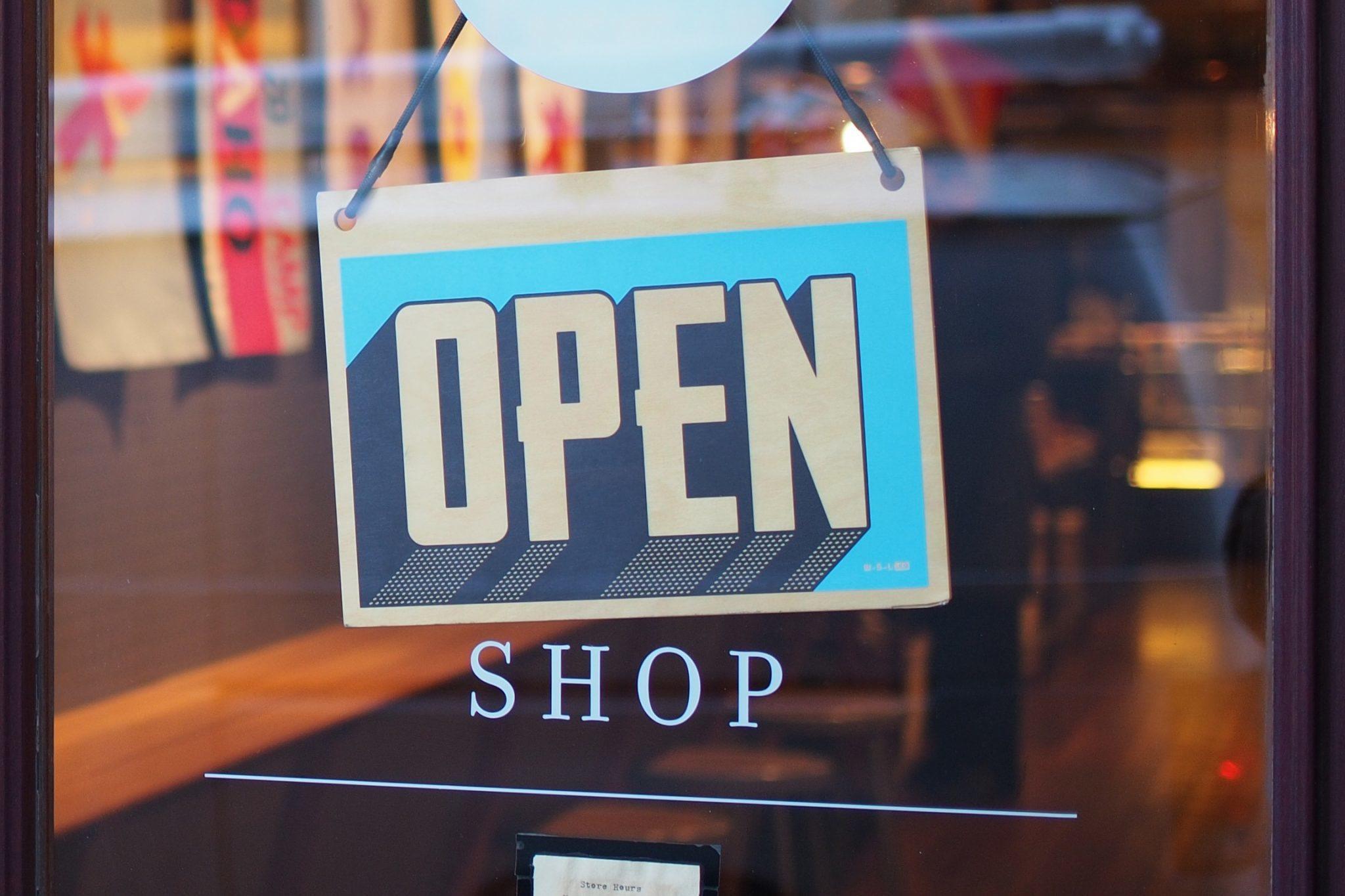 First off, if you've already been doing business under a specific name and are considering a change, you should weigh the pros v.s. the cons of changing your business name. Get your pencils ready…
PROS
What would this new name mean for your business?
Can you expand your reach or client base because of your new name?
Can you better differentiate your brand with this new name?
CONS
How could changing your name potentially hurt your business?
Could you potentially lose any clients because of your name?
How widely shared is your current name and how many people do you need to notify of the change (and potentially lose out on traffic)?

Alright friends, pencils down. Now that you've weighed your Pros and Cons, take a moment to reflect on why a business name change is right for you. In contrast, if you're just starting out and choosing a business name, this Pros and Cons list doesn't apply. Now it's time to move onto step two.
HOW TO CHOOSE THE PERFECT BUSINESS NAME
1. Keep it personal AND professional.
Sure, it's nice to have a personal story behind your name, I mean who doesn't love a little history? But trying to get too deep or too symbolic can backfire. Complicated names might loose relevance to your target market. Consider this. If someone asks, "What does your name mean?" can you easily answer that question in 3-5 sentences? If not, try choosing another name. However, if your answer gives a personal look into who you are as a business, you're good to go.
2. Make sure your name is available.
Oh the pains of choosing a name and realizing that someone else already has it. When you decide on a name you should make sure that no one is using it already. That applies to domains, social media accounts, registration and plural availability.
Social Media Availability: "What if my name is available for a domain but not on social media?"
In this case you have two options:
Option 1. Pick a different name. It's really important that all of your social platforms correlate with your business name. This will give you full control of the reputation under that title.
Option 2. Find a complementary username that is consistent across all social platforms but directly relates to your business name.
Plural Availability: Sometimes we don't think about purchasing plural versions of our business name. Let's say your small business is a website design company and you've named it "White Pony Designs". It might behoove you to purchase the plural versions of that name. For example,"White Pony Designed" or "White Pony Designers". This eliminates the possibility of those names being mixed up, in case someone else has them. It also doesn't hurt to choose a name that doesn't have a high or sensible change of plurals.
Registration Availability: Make sure that the name you decide on is also available for business registration in your state. There's an easy way to check this and it's important! Head over to your secretary of state website or commerce division to confirm your business entity registration is available. It literally takes a minute and you can truly benefit from it.
3. Legibility
Is your business name easily legible? In ALL versions of it? With any type of business (online or not), your name will be written in a variety of ways. Therefore, it should be able to be read as clearly and consistently every time. Helpful Tip: Write down your business name as… a Title, ex: White Pony Designs
a Domain, ex: www.whiteponydesigns.com
an Email Address, ex: alex@whiteponydesigns(dot)com
Social Media Usernames, ex: @whiteponydesigns
4. Easy To Say
The last thing you want with any business is to choose a name that is difficult to pronounce. I honestly feel as though it doesn't matter if you're an online business OR a brick and mortar one. You don't want anyone to be confused about how to properly pronounce your brand name. The easier it is to say, and remember, the better. It makes word of mouth A LOT easier.
5. Competition
So you've picked a name with significance and easy meaning, checked that it's available as a business name, domain and social handle, and it passes the legibility and easy to say tests. Awesome! But what's your competition like?
If there are other brands and companies out there with a similar name? Is it within your same niche market? Even if there's a business with a similar name in a different market, do that have a negative reputation or products you don't want your brand associated with?
The goal is to NOT confuse potential customers, such as virtual whiteboard company RealtimeBoard's decision to rename and rebrand into
Miro
to set itself apart from other similarly named services. You can read the full scoop about their rebranding decision from the company itself here:
RealtimeBoard is now Miro. Read the story of rebranding.
In addition, you don't want to be associated with an unpopular brand. Because that just screams negative PR and it could effect your own search results.
We hope this has been helpful in choosing the perfect name for your business. We also hope that if you're thinking about re-branding you use the aforementioned steps to help you choose. For a more detailed look about how the words you choose for your new name can affect your brand, check out this article:
Crash Course in Branding: Why Words Matter
If you have any questions or comments, leave them below so we can discuss!