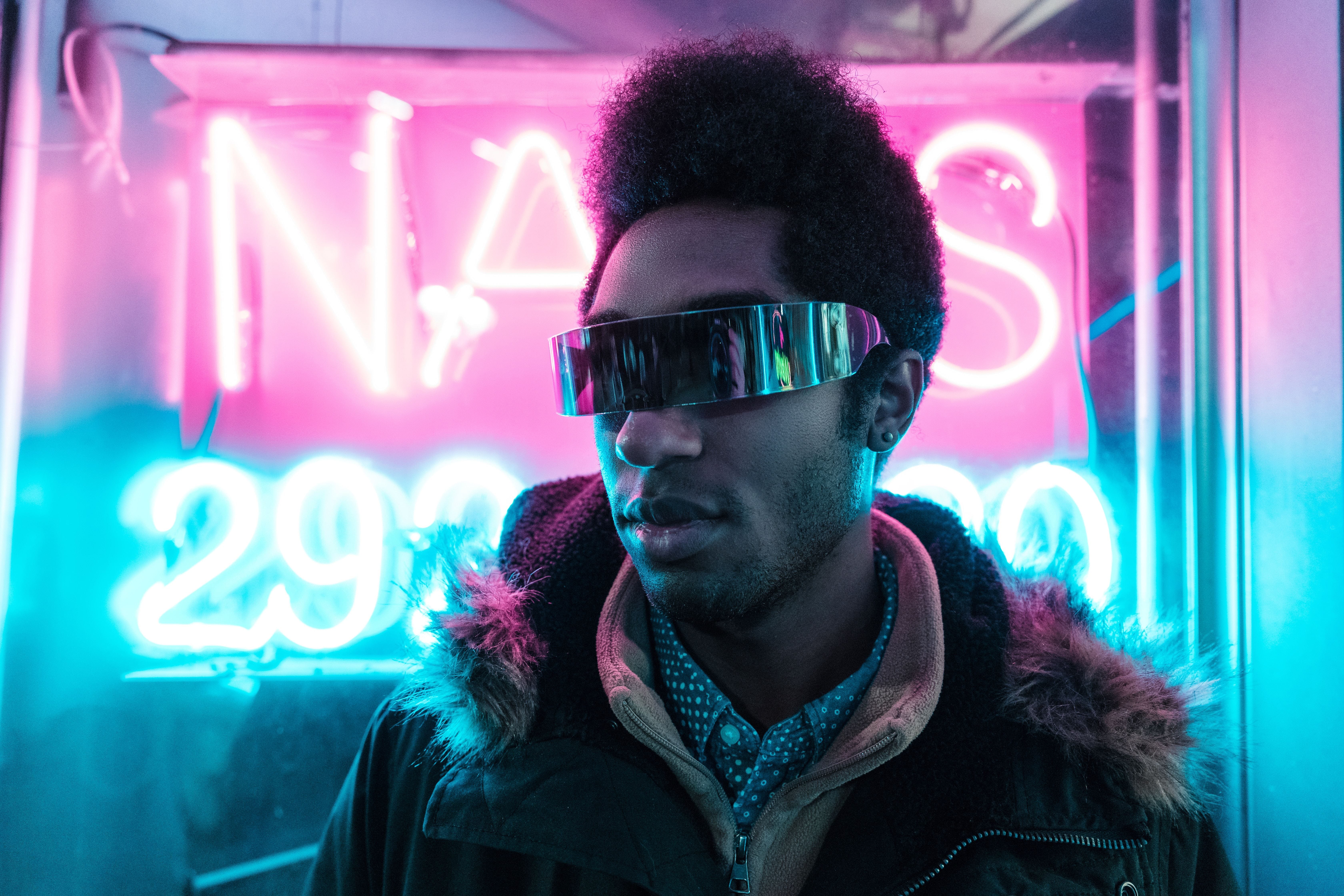 Hello and welcome to the digital world! As you know, we are a society driven by digital technology. And a lot of things has changed because of it. Especially digital marketing. Digital marketing has an incredible impact on people's interactions, work, purchases, and even their everyday life. It affects our habits and can even lead us to make specific decisions. Therefore companies need to have a strong hold on how to utilize this digital universe. If they don't, they'll falter behind. Digital marketing truly is the best way to maximize a brand's awareness and impact.
Today, we'll take a look at the how digital has influenced us and how it's changed how businesses market.
9 Ways the Digital World Has Changed Business
1. Instant Communication
Social media is a great medium. One that allows companies to interact with their followers in a public venue. It provides another avenue to promote products, services, and transparent messages. But there's a new player in town. And this is something that businesses need to figure out and fast! According to The Economist, people will abandon a quarter of all the apps they download after a single use. The only one to rise above that bleak statistic is instant messaging.
One on one messaging and private chat groups seem to be leading the charts when it comes to apps. For example, Facebook messenger has more than 900 million users. In fact, studies have shown that teenagers now spend more time on messaging apps than actual social networks.
The trick is to tap into the growing market. Savvy companies are now introducing methods to connect with and market to potential customers using instant messaging as their platform.
2. Content Overload
So how much content is actually shared via social media and messaging apps? The answer might not come as a surprise to those who use them. For those who don't, the answer is A LOT! So much so, that it's now called content shock. Are you ready for some crazy statistics here? Alright. Every 60 seconds 3.3 MILLION people make a Facebook post. 29 million message! I told you it was huge. This means that marketers really have their work cut out for them. Especially if they want to get their message and brand out there in front of people using Facebook.
So what can businesses do? It's a good idea to focus on creating content that is creative. It's one of the best ways to get your brand's message to customers. It also doesn't hurt to highlight aspects that are unique to your brand.
3. Data By the Thousands
Modern technology really does give marketers the advantage. Especially when it comes to gaining a tremendous amount of knowledge in regards to their customers. However, what companies need to know is where and when to use that data. Some of the best ways are listed below…
Know which metrics are most important to your brand's success. The key to getting impact from data is to know exactly what your organization wants to get from it. You need to be very specific about what your outcomes should be. Only then you can build that into how your data is measured and how it impacts your brand as a whole.
Know which customer channels are worth the effort. You should focus on finding the channels and technologies that work best for your brand. One that gives you the biggest payoff in terms of your effort. It's a good idea to figure out the ones that allow your brand to engage with your customers in a meaningful way. Likes and comments might seem important but what really matters is engagement. Engagement builds a relationship between a customer and a brand that will stand the test of time.
Let the employees with the analytic skills process data. All the data in the world is useless unless you have someone who knows what to do with it. Insights from data are what drive a brand further. It also helps them to better understand the behavior and pain points of their consumers.
Create content that is personalized and customer focused. The seemingly endless amount of data in cyberspace can make it hard for any brand to make a real impact. Therefore you need to know who the target audience is. Create content that grabs their attention and encourages them to engage. Once you can master this, you're golden.
4. Demands Transparency
In today's digital landscape, customers want to know about the companies they interact with and purchase from. So in order to build brand loyalty, businesses need to be transparent as possible. They also need to demonstrate their personality online. It doesn't hurt to show the brand's ethos, either. This is incredibly relevant when it comes to food products. Consumers want to know exactly what's in the food that they're eating.
A study by Label Insight stated that only 12% of consumers trust companies when it comes to packaging, they mainly look for information on the product elsewhere. Although 67% believe it's up to the brands themselves when it comes to providing them with this type of information.
Therefore it pays for businesses to be transparent and communicate openly with their customers. In fact, 94% of consumers decide to stick with a company that offers transparency. While 73% are willing to pay more for a product that offers it. This is the best way to get that brand loyalty – no matter what your niche is.
This need for transparency in food packaging extends to a variety of aspects. From how a company treats its employees, to what it gives back to society, and communities. Digital leaders need to understand this so they can make sure their customers are informed. Relevant information matters, whether it's good or bad.
5. Fosters Intimacy
When it comes down to it, businesses can learn a lot about potential customers based on data alone. Smart companies use this data to create extremely personal marketing messages. And the younger generation is eating it up. The perception of others seems to be a motivator amongst millennials. This makes personalization an incredibly powerful tool. A whopping 85% of users are more likely to buy a product if the message is personalized and supported by social.
One company that masters this technique is easyJet.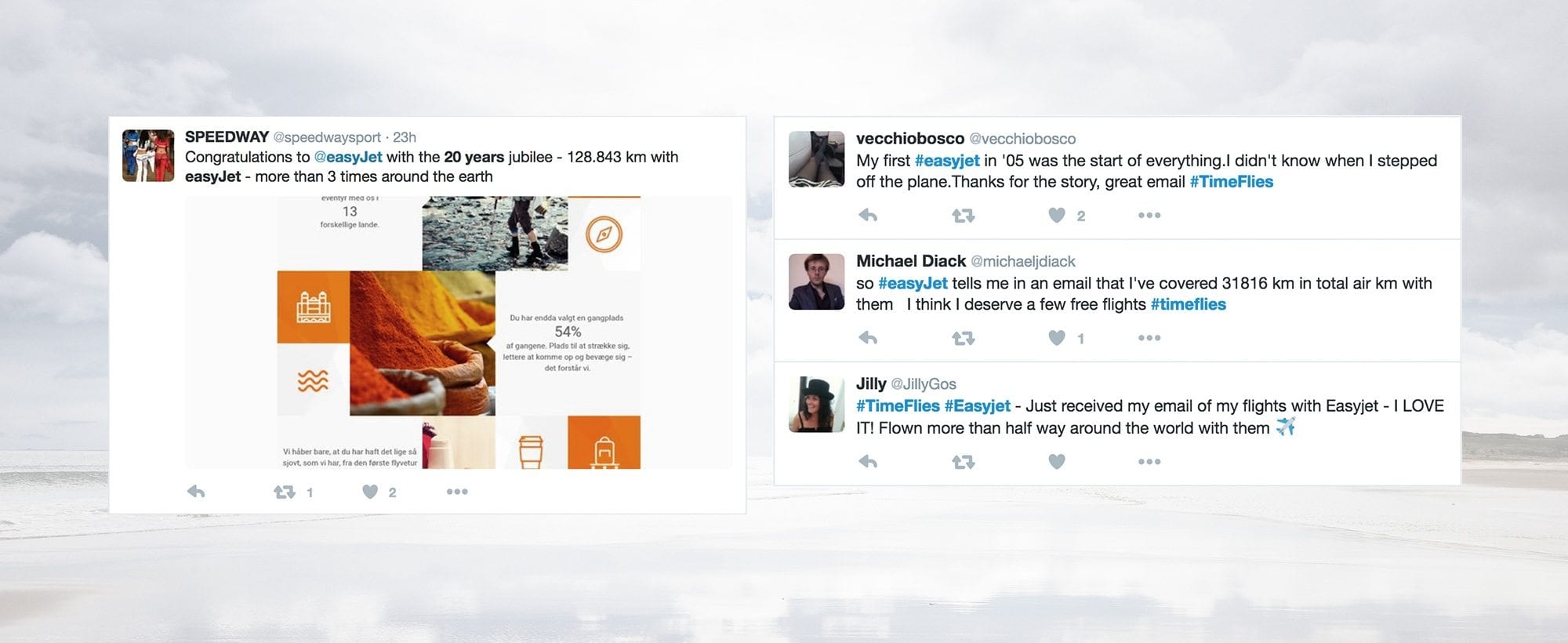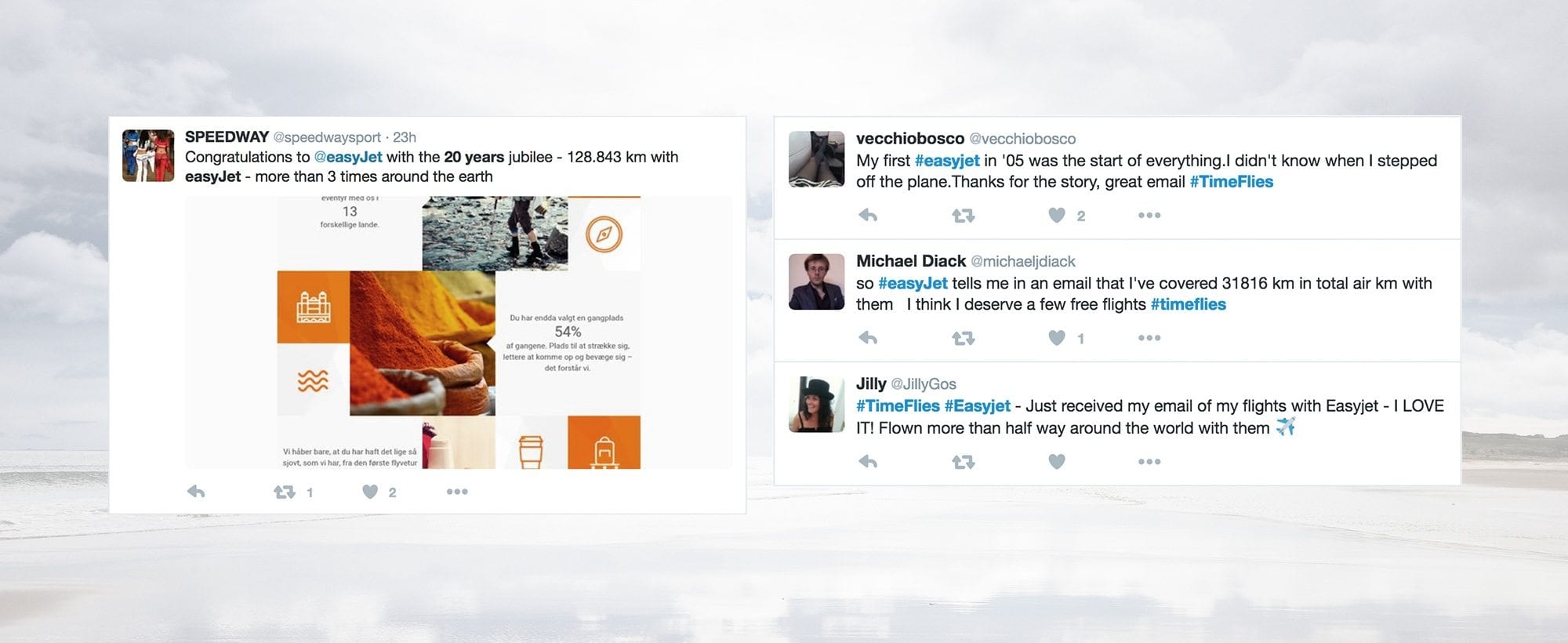 To celebrate 20 years in business, the company analyzed their data. The goal was to see what insights they could gather from their customers. What they found was pretty inspiring pieces of information about their customer's journeys. The result was an email campaign with dynamic copy, images, and links that told each customer's story from their first flight to future ones. They also added some fascinating facts about their travel behavior and recommendations for future trips.
These emails received open rates of over 100% more than an average easyJet newsletter. With 25% higher click-through rates. On social media, people reacted within minutes with an overwhelmingly positive response. It reached 685,000 people and over 1.1 million impressions! In addition, across all markets, 7.5% of customer who got the email made a booking in the next 30 days.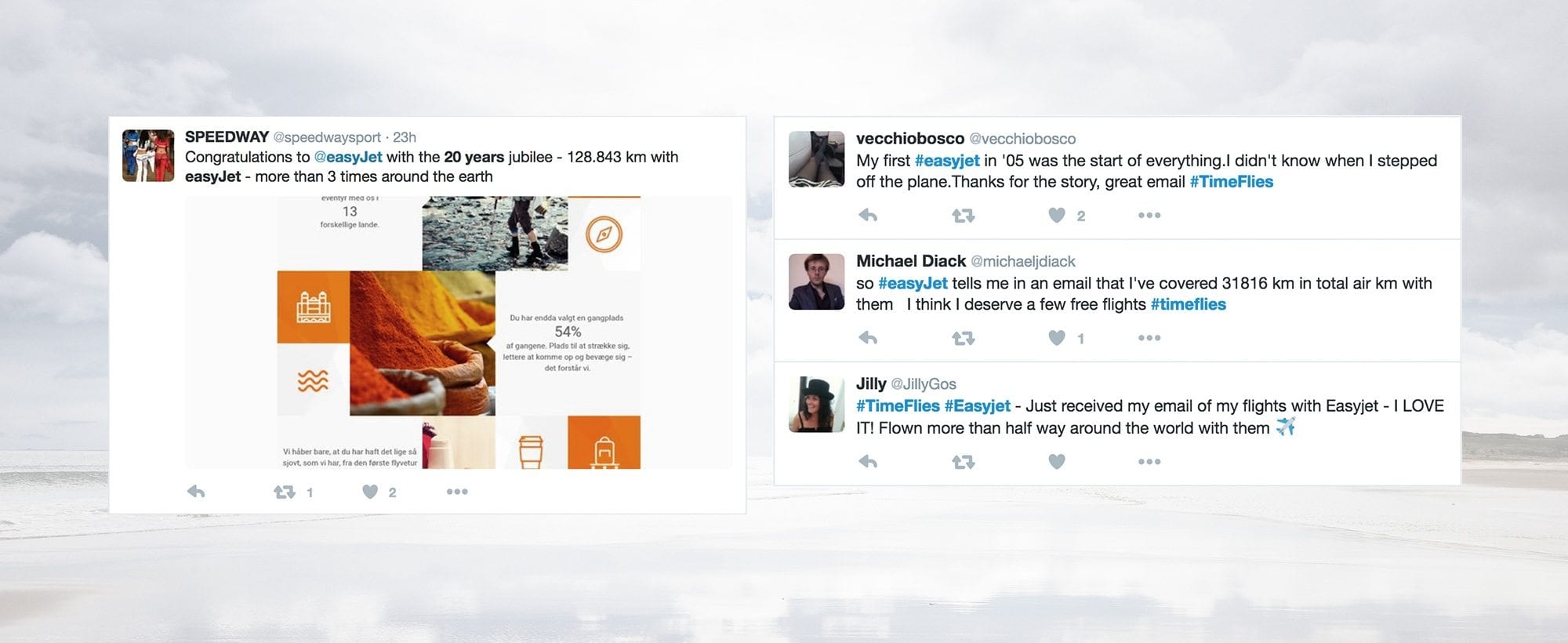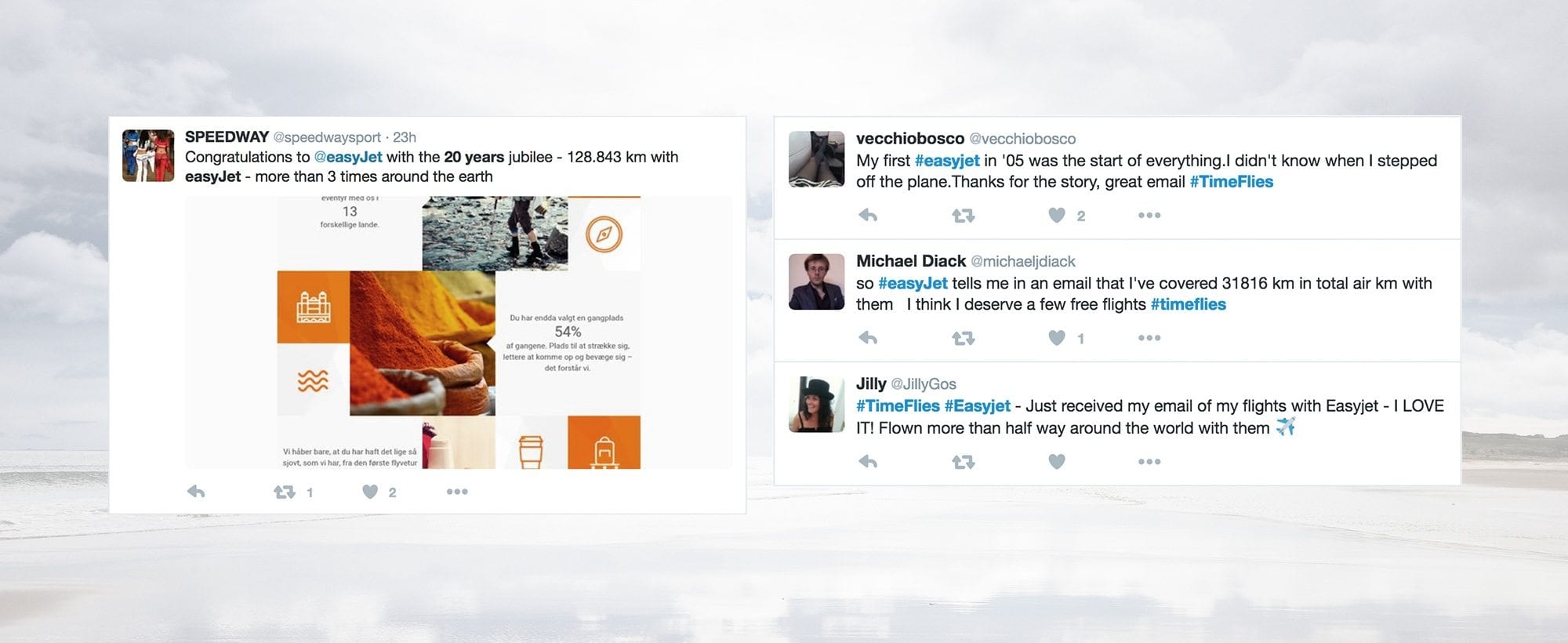 6. A New Breed of Influencers
Social media and video hosts like YouTube enable regular people to become extremely influential. As a result, companies don't really need to hire celebrities to endorse their product anymore. These influencers are able to get millions of people interested in any given product or service.
Now ordinary people have the ability to influence others just by endorsing a product. Some influencers range over 47 million followers. While micro-influencers (with less than 100,000 followers) have even more influence. They even have the ability to get higher engagement rates when compared to well-known celebrities.
Brands are now starting to hiring influencers to persuade and engage their customers. Take Coca-Cola for example. They're moved from relying on influencer product placements to hiring influencers as hosts on its own YouTube channel, Coke TV.
"This has created interaction between the brand and the audience far beyond standard product placement. Young people are a bit bored of advertising." – stated Philip Hartmann, Head of Content at Coca-Cola Germany.
7. Playing Catch-Up
Digital technology changes incredibly fast. Often overnight. These fast-paced changes require employees across departments to be agile. They need to work collaboratively, and most importantly, keep up to date with development. They need to be able to adapt and use these changes to the company's advantage whenever possible.
Continuing education offer employees a great way to stay on top of all of the changes. By upskilling a workforce in the latest and most relevant technologies, employees can be proactive when it comes to understanding how their brand use these changes to their advantage.
The takeaway is that in order to achieve digital success, businesses across industries need to be aware of how quickly things can change. They also need to invest in learning and development initiatives. This is one of the best ways to ensure that their workforce is on the cutting edge of digital marketing and selling tactics.
8. Encourage Innovation
The evolving world of digital has forced brands to become innovative. Especially when it comes to using new ways to reach out and engage with their customers. In the face of this, many sectors have turned to creativity in order to compete with other brands. For example, the financial sector. Faced with stiff competition from PayPal and Google Wallet, financial institutions needed new ways to engage with and influence customers.
For many that meant collaborating with the up and coming brands. And offering fresh and new ideas in order to be seen. Through innovation centers, major players in the industry like HSBC and JP Morgan, are embracing the digital world. They've found that it's the best way to better serve their customers.
HSBC opened an innovation lab in the Asia Pacific in order to develop next-generation digital and mobile banking services. The goal of this lab is to strengthen the bank's global innovation program. That way they can leverage international reach and connectivity on a much larger scale.
9. Made Brands "More Human"
You can thank social media for this one. Due to its popularity and influence, social media marketing needs to be front and center of any strategy. Customers need to trust and understand the company they are buying from and social media is a great platform to do just that.
One of best examples of a company that has this down to a science is Apple. Strategic marketing ensures that brand awareness reigns supreme across all of their users. It's so effective that Apple now has millions of people supporting their products. Even before they are released!
They achieve this with live streamed events that result in hordes of devoted customers. This works because it lets the customers feel as though they are apart of the brand's journey. So whenever Apple launches a new product, they have an extremely committed and attentive audience.
The bottom line is that if a brand wants to be successful now (and in the future) they need to invest in a kind of cultural radar. Something that will keep them aware of the ever-evolving technology and platforms. It also doesn't hurt to invest in digital talent that can better understand the customer journey. Don't forget that the ability to interpret relevant data is key when it comes to forming informative insights.
The brands that can adopt and adapt will continue to succeed. And as a result, leave their competitors in the dust. What do you think about the ever-evolving landscape of the digital world? Do you feel like your company is lagging behind? Or do you feel like you're doing your best to stay ahead of the curve? Let us know in the comments below, so we can discuss!