Content marketing is a pretty great tactic for marketers. If done properly, it can lead to some killer results. It's obvious that the advent of social media has truly changed the way people interact with others. Nowadays all types of businesses have the opportunity to bring their brand closer to their target audience. However in recent years, there have been several changes to social media platforms. As a result, this change enables marketers to accurately target their audience based on a variety of tactics. Such as interest, location, lifestyle and other important factors. Most of all, it will increase their chances of making sales. Which should be at the top of the list of any business. Content marketing really does help your business. So it's important to put some time and effort into it.
So why is marketing so important for the modern business?
Marketing is crucial to any brand or business. Marketing is one of the most important things a business can do. Not only does marketing build brand awareness but it also increases sales, grows businesses and engages with current and potential customers. There are so many core business functions that stem from a good content marketing plan and here's why:
It informs. Marketing gives you a chance to educate the customer on what you have to offer. Sure, you know all about your product, but it's highly unlikely that your customers do. Especially if your company is a new one. Before your customers buy into a product, the need to understand what it does and how it works. Or what it is that your services actually provide. If consumer education is on the top of your list, marketing should be too.
It equalizes. Marketing today is a lot less expensive than it used to be. Social media platforms and email campaigns have changed the game. It makes it easier and cheaper to reach out to your customers. When it comes down to it, customers value experience over pricing. So this one-on-one interaction has the ability to push customers in your direction. As opposed to bigger brands.
It sustains. Marketing is meant to sustain a company's presence – not fix lack of engagement. Therefore marketing should be something that businesses do in order to create and manage every day. It gives companies a chance maintain a healthy relationship with their customers. Marketing is important because it lets companies maintain a long-lasting and ever-present relationship with their audience. However, this is not a one-time fix, it is an ongoing strategy that can help you flourish.
It sells. The key to any good marketing strategy is to sell your products or services. The bottom line of any business is to make money, right? So it's essential to reach that end goal. Without marketing a lot of businesses wouldn't exist. Mainly because marketing is ultimately what drives sales. Sure, you need a great product, but if people don't know about you or what you're offering, how would sales even occur? Let's face it, they wouldn't. The key is to create content that is both fresh and inviting. Content that draws your customer in and encourage them to make a purchase. Marketing and sales go hand-in-hand.
It grows. The growth of your business depends on proper marketing. While your current customer should always be your main priority, marketing helps. Efforts towards marketing means that you can expand your audience, customers and sales. Social media and email campaigns not only help engage current customers, but they can also spread the word to new ones. In essence, marketing secures your business's future through new and old customer engagement.
FOUR WAYS CONTENT MARKETING CAN HELP YOUR BUSINESS GROW
1. Generates Leads: Informative blog posts and social content can bring your audience to the surface. As a result, you can convince them to access what you offer. However you need to continue to nurture them by personalizing content and answering questions that fit their needs.
2. Increases Web Traffic: Your goal is to drive customers to your website where they can learn about your products or services. Therefore your blog posts should focus on key topics that utilize keywords or phrases. Ones that your potential customers search for when they have a problem they want to solve.
An email can also offer a free ebook packed with even more information. If you customize your content to meet your target audience you will pique their interest. The more web traffic and time spent on your site means that you'll having higher rankings within search engines. Consequently you will get more organic hits and a better rate on any paid advertising.
3. Affirms That You're A Leader In Your Field: Whenever you provide quality content you build reputation within your niche. You'll start to get a reputation for being a reliable source. Which means you can earn both your customer's trust and repeat business. This also occurs when you provide answers to questions. Content marketing is your area where you can show your knowledge and expertise.
4. Grow Your Email List: Quality content really is the key here. The more you offer, the more likely the amount of repeat visitors. Which means they'll probably subscribe to your email list. So offer them more solutions, as well as special offers.
With over 85% of marketers worldwide, content marketing gives you a lot of opportunities. Such as more engagement and sales. Therefore it's important to focus on how content is created, consumed and published. Why don't we take a look at even more percentages…
Consumers engage with 11.4 pieces of content before they purchase anything
70-80% ignore paid ads, choosing to focus on organic results
The goal is to know what techniques work best for you and your business. Which means you need to find what works and stick to it. Consequently, it will bring your brand closer to your audience. Which allows you to build a better relationship with your target audience. So how can you use content marketing to your advantages? There are several ways…
TYPES OF CONTENT MARKETING THAT ATTRACTS THE MOST CUSTOMERS
Infographics
Users are 30% more likely to read an infographics than an article. Since they are so easy to like and share on social media, it gets shared three times more than any other type of content. They can also generate 45% more search volume and traffic. This is why 71% of online marketers use infographics in their social media strategies. Images are also important as well. Content that features images get 94% more views than content without any relevant images.
Blogs
We've talked a lot about blogs here before and for good reason! There are 2 million blog posts published every day. In fact, blogs have been rated as the fifth most trusted source for information. Which is pretty insane when you think about it. This is why blogging should be the most important piece of any content strategy. Let's take a look at some numbers…
59% of companies use their own site as a marketing technique
78% consistently post relevant articles
81% use blogs as a content marketing strategy
67% have more monthly leads than those who don't blog
Some other things to keep in mind when you create a blog post:
Blog posts with images get 94% more views
the average post is around 1,050 words
Posts with more than 1,000 words get more shares
Blogging is an important piece of any content marketing strategy, but there are few things you should keep in mind. Blogging isn't just writing an article and posting it. There's a lot more that goes into constructing a blog post that works for you. Like adding the right SEO, quality content and photos. You should keep this before and after checklist in mind as well. As for business owners who want to delve into the world of blogging, here are some blogger secrets that you should know.
Videos
Believe it or not, videos are a great way to engage in content marketing. Users who view videos are almost 2 times more likely to purchase than those who don't. Furthermore, visual content is 40% more likely to get shared on social media platforms. Which is a big deal! Another thing to consider is the fact that videos have a better chance at getting ranked on first page results in search engines.
Types of Video Content
customer testimonials
tutorial videos
demonstration videos
THE BEST WAYS TO PROMOTE MARKETING CONTENT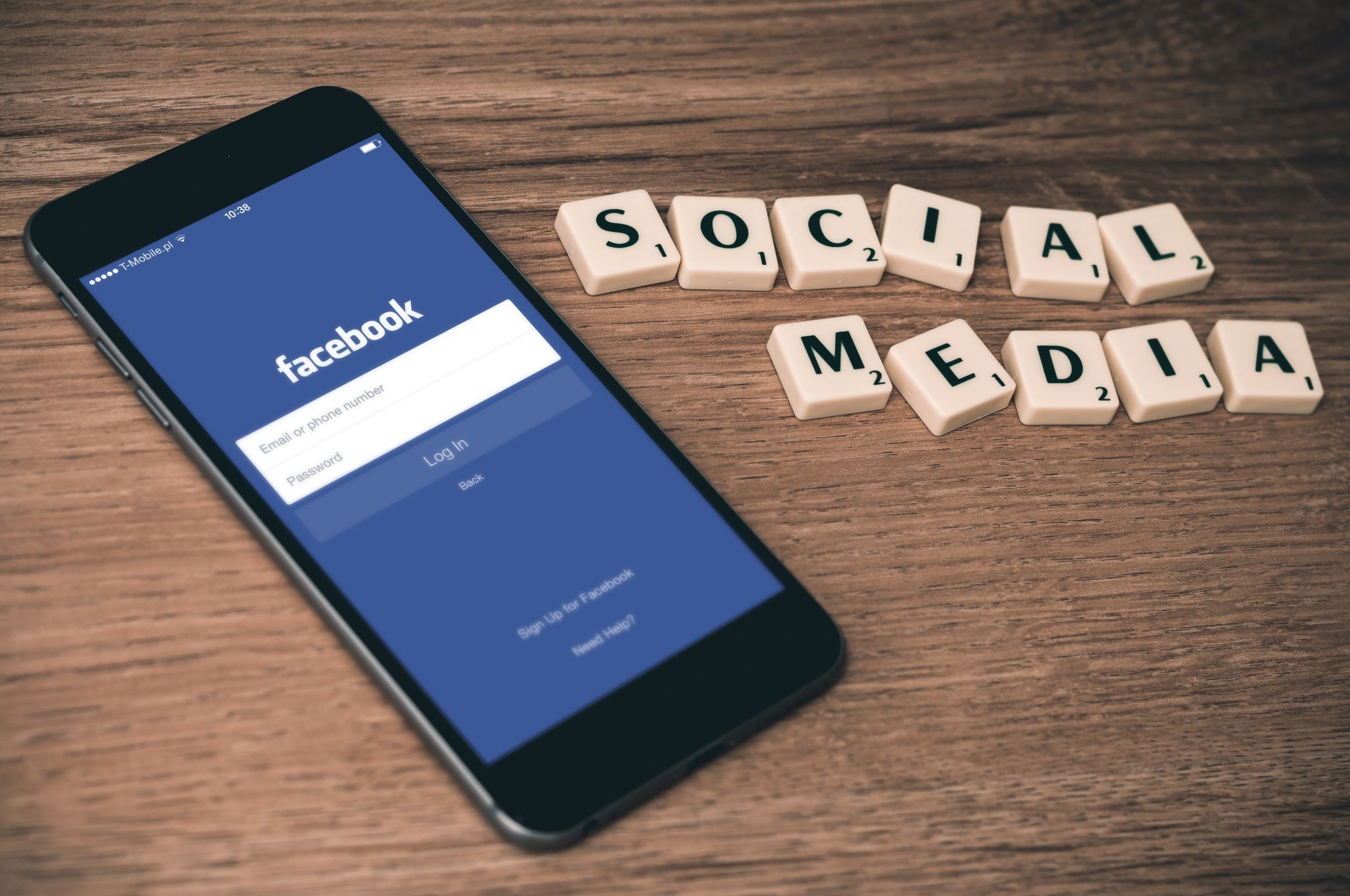 VIA SOCIAL MEDIA
Social media is a no-brainer when it comes to marketing. A lot of companies use social media for their content marketing needs (about 79%). But when it comes to social media, there specific types of content that come out on top.
videos (23%)
images (23%)
offers & promotions (18%)
You can use social media to distribute content and generate leads. Content consumption on Facebook has increased by 57% in the past two years. Below are the most popular social media platforms for content marketing (in order) are:
Facebook
Twitter
YouTube
LinkedIn
But Instagram is gaining in popularity and success as well. So don't count them out of your content marketing strategy just yet!
VIA EMAIL
If you aren't sending out e-letters, you really are missing a golden opportunity. Mainly because email is one of the ultimate channels when it comes to distributing content. Most importantly it is an extremely popular, and effective way, to share content.
6 Tips for Writing a Killer Email That Will Get Opened
1. Subject lines that pop.
A good subject line determines whether or not your email gets open.Even though this title generator from Tweak Your Biz focuses on blog and article post titles, it can also help with subject lines. However it's important to keep them nice and short. Many mobile emails cut off a subject line after 25 characters.
2. Offer rewards.
This can be done within the subject line too, but can also apply to the email's content. Whether the email offers something useful, beneficial or necessary information, the more it seems like a reward the more likely the email will be opened.
3. Avoid certain words.
You've mastered the reward factor, so now it's time to focus on certain words. When offering something keep in mind that there are a group of words that have become overused in the email industry. Try to avoid words like help, free, percent, offer and reminder.
4. Keep it personal.
The address you send your emails from matter. Sending an email from your own email address and not an impersonal one will offer better results. Emails from a vague address without a reply option creates a disconnect from the relationships that you are trying to build.
5. One on one.
Construct your emails with a personable conversation in mind. When people feel as though you are talking to them directly, the more likely your recipients will keep opening your emails. Avoid emails that come off as too much.
6. Less is more.
Try to send emails sparingly. It's important not to overload your prospects inbox. The more emails they receive in a period of time, the less likely the emails will get open. People don't like to feel overwhelmed or bombarded. Sticking to a schedule of two times a month may not work for some businesses, but when you keep quality over quantity in mind, your business will benefit from it.
Keeping this 6 tips will get you own your way to creating killer emails that everyone will want to open!
Sidenote: Email VS Facebook
So we all know that Facebook Ads is a great marketing tool. But email is actually better! Email is 40% more effective when it comes to gaining new customers. Mainly because 72% of consumers prefer to get promotions through email. As an added bonus, if you use the word "video" in the email's subject open rates rise by 19%. Click-throughs increase as well, by a whopping 65%!
ACTIONABLE CONTENT MARKETING TIPS TO DRIVE MORE TRAFFIC
We all want to drive more traffic, especially when it comes to marketing. The goal is to find the best mix in terms of marketing. For example, website traffic is used the most when it comes to assessing marketing success. However, successful content marketing strategies use an average of 4 paid methods. Which promote and distribute content. You can promote your content through a .com domain as often as possible. The majority of top-ranking websites use it as their top-level domain.
THE UPSIDE OF USING BRANDED CONTENT
Branded content is 2 times more memorable that display ads. People have a tendency to ignore ads – so it's best to keep this in mind. The key is to blog consistently, not sporadically. Brands that blog on a daily basis have a tendency to acquire at least one customer via their blog. Compared to 57% who were only blogging once a month.
Interactive content includes emails too! Therefore you should always take the time to add email marketing into your content strategy.
The goal is to aim for visual content because it performs the best in terms of audience engagement. It's also the easiest way to create great content. Especially if you follow these three small, but epic, rules. It must be:
engaging
emotional
authentic
Content marketing is something every business should be doing. Therefore we hope that this has been helpful. Are you new to content marketing? If not, is there anything you think we missed? If you have any comments questions, let us know in the section below, so we can discuss!