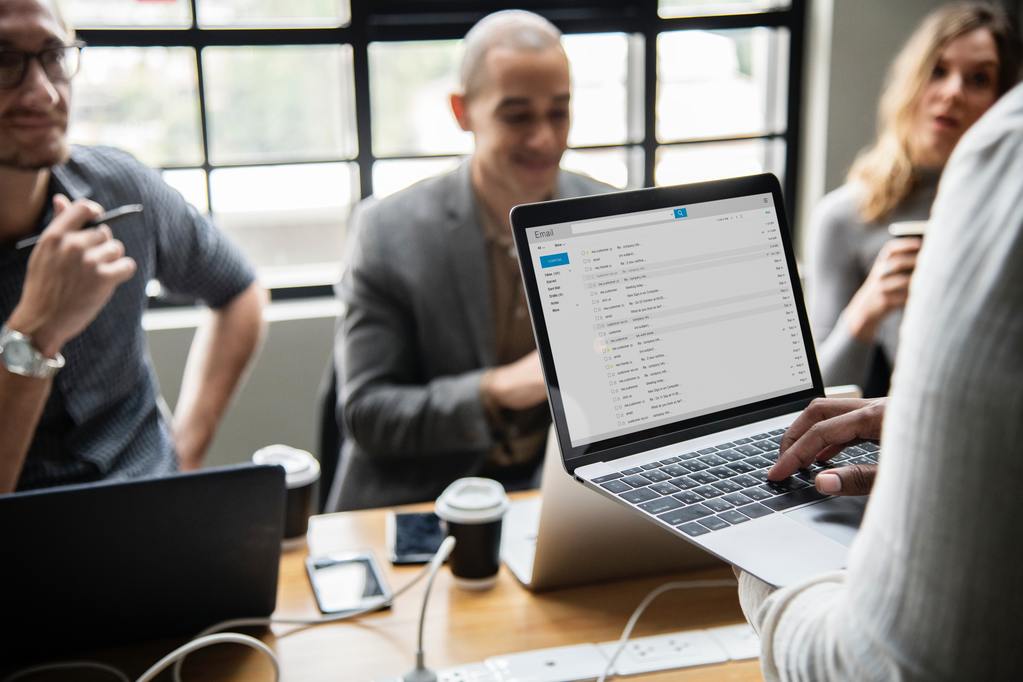 If you want to effectively share your brand's message and services, email marketing is a highly effective tactic. It can even help you build a relationship with your customers. In fact, brands who send out emails are 133% more likely (yes, 133%) to send relevant messages that correspond with a customer's purchase cycle. Over 75% of email revenue is generated by triggered campaigns, instead of those one-size-fits-all campaigns. And if you're looking to get some more revenue, email campaigns make up at least 21% of email marketing revenue!
How To Choose the Right Email Marketing Platform
It should come as no surprise that email marketing is a pretty big deal. Finding the right tool can help you engage with your existing customers, manage your lists, and campaigns. That's why today we're sharing some of the key factors that you need to think about whenever you choose your email marketing platform AND sharing some nifty email marketing platforms to check out.
What Are the Benefits of Email Marketing
Before you can talk about what to look for in an email marketing platform, we need to discuss the benefits. Email marketing truly is something your brand should consider since it offers more opportunities and drives a better return on investment. Your brand can create a deeper relationship with a broader audience at a fraction of the cost of traditional media.
4 Reasons You Should Start An Email Marketing Campaign
1. Targeted Audiences

The ability to target an audience solves a lot of problems that come with non-targeted marketing. Email marketing gives you more control over who sees it. You're able to segment your contacts based on their lead status, demographics, location, and other data points. Targeting your emails mean that you can make sure that your audience receives the type of content they want to see.
2. Increased Brand Awareness
With every email you send, your contacts get a better understanding of your business and your brand. This is where strategic planning, targeted content, and smart design comes into play. It'll also consistently build value and awareness. So whenever someone needs a product or service, your brand will stand out and have a better chance at turning leads into loyal customers.
3. Distribution at Scale
There really aren't a lot of marketing avenues that's as easy to share as email marketing is. All your subscribers need to do is click the forward button and share your deals, offers, and news with their friends. These people act as brand advocates and when they share your emails with their friends, your brands get even more exposure and credibility.
4. Metrics
Analytics are key to measuring the success of any campaign. But keep in mind that a lot of marketing channels present estimated results. However, there are some out there that can give your precise and valuable metrics. Such as delivery rate, open rate, click-to-deliver rates, and subscriber retention rates. These metrics are more than just number and percentages. They're an insight into your customer's behavior and interests.
Therefore you need to use your email marketing campaigns as a way to monitor the type of information your customers respond most to. Afterward, you can specifically target your marketing strategy around ore successful campaigns and topics.
Things To Consider When Looking for An Email Marketing Platform
Email marketing isn't about sending random promotions hoping that they will turn a profit overnight. When it comes down to it, it's about communicating with people in a relatable way. It also doesn't hurt to use some targeted content to deliver your message and sweeten the deal.
According to a recent survey, 60% of marketers, email marketing produces a significant ROI and 32% claim that it eventually will. But that means you have to choose the right email marketing platform for the job. Because if you don't, all your efforts will be for not. Whenever you DO choose a marketing platform, you need to make sure you consider the following…
1. Integration
Updating lists and sending emails manually can take up A LOT of time. So you need to make sure that the email marketing platform seamlessly integrates with your current CRM (Customer Relationship Management software). If it doesn't, it's worthless. It should be your top priority to find a platform that is hassle-free since it will be managing valuable content and customer data. Not to mention providing you with an overview of key metrics – like click-throughs and open rates. Because when it comes down to it, you need to be able to see which campaigns perform the best.
2. Response Handling
It no longer matters if your brand is small or large, email response handling is an absolute must. If your brand is a smaller one that sends out a newsletter or email series to around 1,500 people per month, your automation requirements won't be that high. And luckily, you'll be able to manually handle most of the response work.
But if you're a larger company, choosing an email marketing platform should come down to whether or not you can send automated responses. Or aggregate customer responses into tickets. Seriously, you'll thank us later for that tip!
3. Reading & Viewing Options
Did you know that every day 43% of people check their emails on their smartphone? This means that fewer people are opening their emails on their desktops and that is incredibly important! Your email marketing platform needs to have functional mobile-optimized templates. This isn't just something you can neglect – it is downright essential. If someone opens an email via the mobile device and it doesn't display properly, they'll close it immediately and all of your efforts will go right down the drain.
So what are your options for email marketing platforms?
1. MailChimp
If you're looking for a super accessible email marketing platform, MailChimp is the way to go. In fact, there are seven million users worldwide. If you're a small to medium-sized business with a weekly or monthly e-letter (with regular campaigns) this platform is for you. Especially if you focus strongly on social media. As far as analytics is concerned, MailChimp integrates with WordPress, GA, and Salesforce.
Remember how I mentioned social media a second ago? MailChimp also works seamlessly with Hootsuite, Twitter, Pinterest, Instagram, and Facebook. It's seriously a win-win!
This platform also lets you automate templates, customize emails, and easily add designs. However, if you're on the hunt for a tool that offers a little more backend development, it's somewhat limited. According to a recent benchmark report, MailChimp shows an average open rate of around 22% across all the key industries.
2. ActiveCampaign
If you want a drag and drop interface, ActiveCampaign gives you the chance to build content-rich email campaigns with accuracy and speed. This platform has a broad range of market and sales automation features, including free stock images and image hosting. They even offer real-time analytics so you can monitor your campaign performance as it's happening!
But one of the biggest selling points is how it caters to larger or more active businesses with its A/B testing tool. The functionality is rather easy to set up too. Plus its real-time analytics can be pretty effective as far as the optimization of campaigns are concerned – talk about maximum ROI.
3. SendinBlue
If you are an e-commerce brand, SendinBlue will be your best friend. This platform gives you a lot of user-friendly email design tools. Not to mention plenty of backend edits for developers who want to add an extra functionality to their email campaigns.
However, one of the most useful features of SendinBlue is that it lets you synchronize contact lists from some of the most major platforms out there. What that means is if you're dealing with a broad target audience, you can efficiently manage your content.
Another bonus? Detailed analytics that gives you insight into where emails have been opened and the type of device that was used. There are also transactional email options that are more advanced than most of the email marketing tools out there on the market today. These functions include targeted SMS messages that work in conjunction with your emails.
Most importantly, SendinBlue offers tailored messages to customers like, 'make a purchase', 'don't forget your password', and 'you left some items in your shopping cart'. A little technical skill is all that is needed to use SendinBlue to its full potential. But with some internal collaboration, this could also be one of the most powerful assets for your e-commerce brand.
4. Get Response
If you want a platform that offers an excellent ROI (return on investment) that aligns with your price plan, GetResponse is the way to go. Just keep in mind that the price depends on the size of your company and how many contacts you have when you first sign up.
There are a lot of options on this platform, especially as far as pre-designed templates are concerned (it clocks in at 500). These templates are also powered by user-friendly editing software with an intuitive list-building tool. With GetResponse, you're able to create fully-integrated, interactive campaigns with little to no technical knowledge.
GetReponse also has some of the best Salesforce integration software on the market. Plus 24/7 customer report and tutorial user seminars. And if you're building campaigns based on assets from other sources, this platform lets you export files from a variety of formats. It even offers built-in statistics, like best-performing emails and cart abandonment rates.
Whenever you need to choose the best email marketing platform for your brand, you need to know what to look for. That's why it's always a good idea to ask the right questions and set clear measurable goals. It also doesn't hurt to understand your options either. Hopefully what we've shared with you will help get you in the right direction. Are you new to email marketing? Have you been doing email marketing already? And if so, have you thought about finding a new email marketing platform? Let us know in the comments below, so we can discuss!