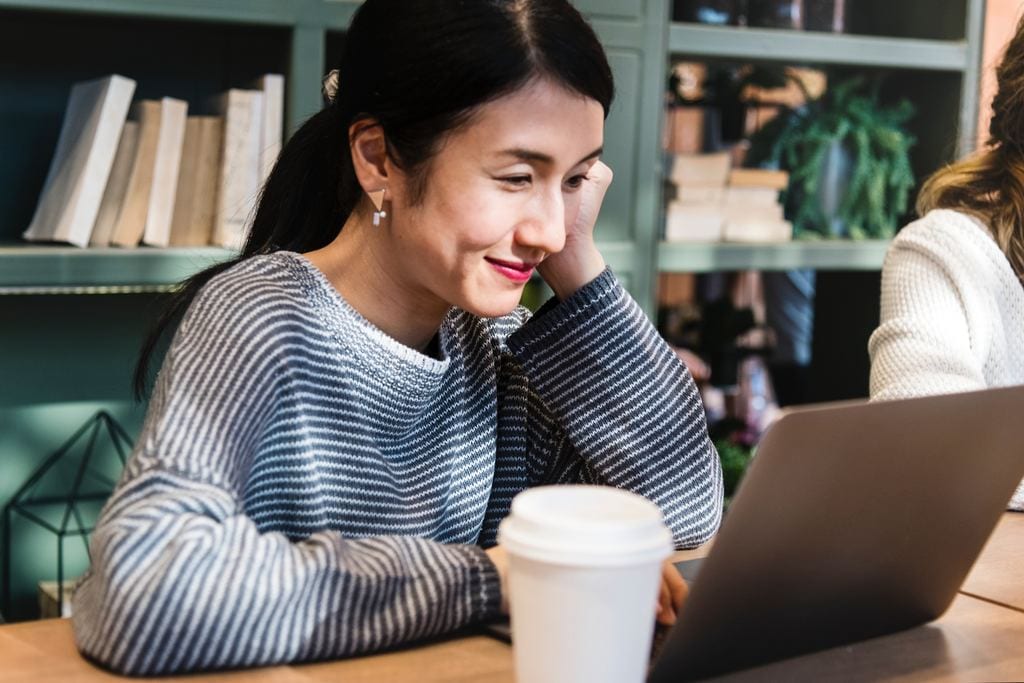 Ebooks are a great way to create shareable content that can entice others, which is why they are a great addition to any concrete marketing strategy. But why does this tactic work? Because creating great content really is the best way to generate leads. So it's definitely something that you can use to your advantage. Now stepping aside from ebooks for just a second, content can come in a variety of forms. Like blog posts, YouTube videos or informative e-letter campaigns.
Surely most of you are familiar with those types of content. So why choose an eBook? What makes them better than blog posts or videos? Ebooks are definitely worth looking into. Besides creating more content=more awareness. The bonus of eBooks is that they are downloadable. So instead of feeling like another blog post in the sea of blog posts, an eBook can feel even more valuable to your prospects.
But what does that mean for brands? Whenever you use eBooks as a lead generation tool, you can offer users a chance to get something of value in exchange for their contact information. Plus, writing an eBook also gives you the perfect chance to show others that you are an authority on a particular subject. This is something that comes off a little stronger than with a blog post.
E-Books As A Marketing Strategy
Ebooks have become pretty popular and the perceived value of eBooks have made them a top favorite amongst online marketers. And for the immediate future, it's safe to say that eBooks should really be a part of your content marketing strategy. Below are three ways in which you can use eBooks to generate more leads, drive revenue for your brand, and earn more traffic. Let's dive in, shall we?
1. They Can Strengthen Your Brand
Nowadays you need to truly focus on creating a brand with trust and authority. This is an integral building block of any strategy because a recent study suggests that 63% of customers would only buy from a brand they viewed as being authentic. 63% is a pretty big statistic to ignore, so showing them that you ARE an authority in an absolute must.
One of the best ways to do this is to create an eBook on a subject that your users/prospects actually care about. You also need to make sure that your content answers their questions and concerns in a creative and engaging way. Honestly, that might seem a little difficult but there are things you can take into consideration…
Whenever you start to brainstorm, go ahead and consult your buyer personas as a way to examine your customers' wants, needs, and desires.
And if you're really stuck and can't think of a single subject for your eBook, take some time to search for topics on Buzzsumo. The goal is to find topics that your competitors haven't written about yet. Think of this step as a reconnaissance mission. One that will help steer you in a direction that will garner actual results that you can work with.
When it comes to writing an eBook, there are two areas you need to focus on:
Content – You need to make sure that each chapter offers a unique takeaway and concludes with the perfect call-to-action. These little CTA gems (more on this in a second) are your best bet at highlighting a strong copy that effectively engages your users.
Design – A consistent design throughout

all

of your brand's content will give these publications a more professional feel. It also lends itself to a more branded look which helps users view you as being credible. It doesn't hurt to merge killer content with strong design.
Now that we've discussed the two areas you need to focus on, let's talk a little bit more about the different types of CTA's.
3 TYPES OF CALL-TO-ACTIONS AND SPECIFIC LANGUAGE
The language you can use a way for someone to take action, read more, see why, check out, explore and discover. Below you'll find several different ways to encourage your followers to learn more, share your content, share what they think and take action.
Action #1 – Learn More and when to use it:
Drive traffic to your website or blog
Share media to enhance your credibility and branding
Share photos, videos or other multimedia
Specific Language: Read more, See why, Check out, Explore and Discover.
Action #2 – Share Content and when to use it:
Reach new audiences
Get the attention of like-minded people within your niche
Raise awareness around an issue or campaign
Specific Language: Retweet/share, Tell your friends and Spread the word
Action #3 – Share What They Think and when to use it:
Better understand your audience
Show your audience that their opinion matters
Engage in thought-provoking conversation
Gather user-generated content
Specific Language: Tweet your thoughts with hashtag #, tell us what you think in the comments below, share your story, we want to know what/why, tell us and we'll retweet.
2. They Should be the Center of Your Marketing Campaign
Now that Google uses mobile-first indexing there's A LOT of value in short and medium length blog posts. However, users tend to like more complex topics to be longer, than shorter. In fact, Neil Patel states that 1500 to 3000+ word blog posts drive more traffic. And, as a result, more conversions. So the proof is in the pudding – users want their content to be more detailed and jam-packed with value.
Creating an eBook that's properly built around the theme of your marketing campaign is the perfect chance to have a resource that you can use over time to repurpose content. Seriously you can take the most relevant chapters from your eBook and use them to create a variety of content. Like blog posts, e-letters, videos, infographics, even podcasts. It's the ultimate way to drive engagement, generate leads, and produce conversions without the extra effort.
Obviously, when you use your eBook as fodder for other types of content you'll want to tweak it. But this takes a lot less time than starting from scratch. And another bonus is that you can cross promote that eBook while promoting your other content!
3. It Can Build the Perfect Email List
Since you're asking users to share their email addresses in exchange for your eBook, you can really beef up your email list. P.S. Social media is another great way to grow your email list. But a highly targeted email list can help you effectively communicate with your audience. And even though it can be hard to build your list of contacts from scratch, an eBook makes it easier for users to hand over their details.
A recent study shows that email marketing produces the best ROI of any marketing channel. And building a healthy list will lead to more conversions.
So once you have your eBook in place, you need to make it a point to build an optimized SEO landing page for your website and don't forget the CTA.
Promoting your eBook on social media is another surefire way to encourage your audience to opt-in. Why? Because 92% of consumers trust the recommendations of their peers over regular online ads. When you promote your eBook on social media it builds social proof that creates trust and inspires people to get your content.
Ebook Can Greatly Improve Your Content Marketing Efforts
When it comes to improving your content marketing, you should focus on the bones of your brand. You need to build brand awareness in order to drive more conversions and creating an eBook will do just that! They can really be the most integral part of your content marketing campaign and for good reason. Not only does it build authority, but it creates a resource that you can use many times over.
And when you add in social media and other types of content, your eBook can grow into a powerful lead generation tool.