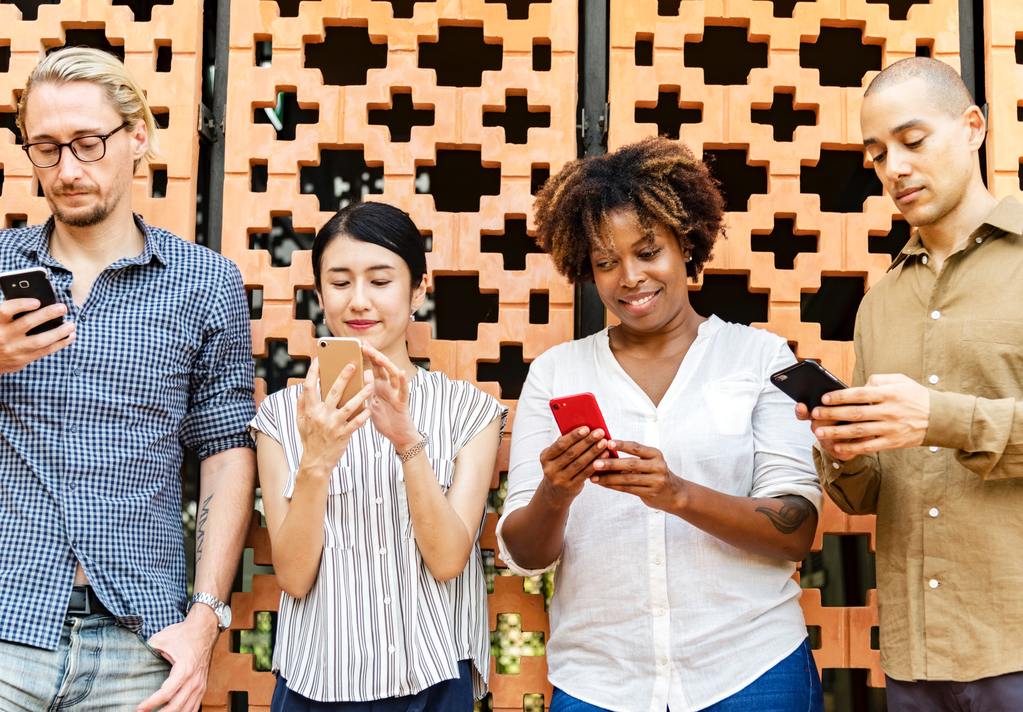 Maybe you've been part of the digital marketing world for a while now. Or maybe you're looking to get started soon. Whatever the case may be, the digital landscape is one that is constantly changing. Therefore it's important to stay on top of the trends. This will give you a better chance at staying ahead of the curve. As well as ensuring that you become a benefit to your customers! With this digital innovation, the future of digital marketing is coming in hot.
2018 is all about focusing on UX (user experience) on a brand new level within the digital marketing world. The focus needs to be on customer experience, micro-moments, functionality, and highly targeted advertising.
Digital Innovation and the Future of Digital Marketing
Below are some of the most exciting trends in digital marketing today. Ones that everyone should definitely keep on their radar and figure out how to incorporate into their own strategies down the road. Because they'll definitely be the baseline of what's to come in the future. Especially because most of these innovations are continuously refined with the use of AI.
1. AI
It's time to forget about those cheesy robot movies from the 80's and open yourself up to the reality of what artificial intelligence has morphed into. The field of AI is actually pretty broad. Even when it comes to digital marketing. A lot of what AI does for digital marketing is the meta-analysis of broad-spectrum data sets. They use this as a way to make its own decisions.
Granted the technology behind it is still in its infancy, there are already some insane examples of AI in our day-to-day world – like self-driving cars. Plus, both Netflix and Amazon already use built-in AI features to assist with recommendations and transactions. It only makes sense that we'll start to see it in a wide range of up-and-coming marketing applications soon too.
This can even extend to content creation, chatbots, digital assistants, voice and face recognition, and highly targeted marketing strategies. Before you know it, AI will even become the norm in terms of marketing strategies. Simply because of its ability to accurately analyze consumer behavior, it can create a better, more interactive and personalized purchasing experience.
2. Personal Digital Assistants
I'm sure you've heard of Alexa and Google Assitant by now. These AI-driven personal assistants help us connect with others and this market is predicted to double by next year. Reaching 1.6 billion users by 2020. The devices, even though they're made by different companies, actually have the ability to communicate with each other for information.
Day-to-day users of these types of devices will get a front row seat at watching AI evolve and play a role on both a business or personal level. This technology is pretty amazing and it continues to improve over time. Especially with their voice recognition and other personalized services, a lot of which are based on data analysis of consumer behavior.
Personal digital assistants are even becoming integrated with a variety of productivity and business programs. Including software with the goal of helping us be more productive.
3. Social Media's Function Will Start To Shift
The spectrum of social media will start to shift, especially in terms of how we use it. The way we're using social media today no longer aligns with its original purpose. At least not the way it once was, which was to interact with peers. Most of this is due to the fact that most users want more control over what they see. They're looking for a more user-focused experience, one with less ad-focuses ways of being entertained and interacting with others.
We're spending more and more time on social platforms, but the way we use them is a lot different. For example, we watch more videos and other media instead of using them for "social" reasons. Users are leaning more towards entertainment and new technology like virtual reality. And they're searching for ways to do this separately from their socializing. A lot of social media leaders are succeeding at separating the two. In fact, Facebook has introduced "Explore" newsfeed, which separates social feeds and ads.
Blogs and websites are becoming a less popular way to interact online and fewer people use instant messaging. This means that digital marketers must keep an eye on how social media platforms are choosing to incorporate explicit advertising strategies. It also doesn't hurt to understand new ways to collect customer information and apply it to their strategy.
4. Blockchain Technology
Blockchain is a pretty popular topic these days and it won't be going away anytime soon. A blockchain is a decentralized leger that is the basis for anonymous and highly secure applications. It's also unregulated which isn't a great idea when you look at it from a business perspective. But understanding the possible business opportunities is something that you should look into as it progresses.
This type of technology could be extremely effective for businesses. Especially when it comes to preventing fraud and ensuring security with customer transactions across almost any industry. Businesses can use it for brand building and customer loyalty programs. B2B brands can benefit from this when frequent and large transactions are the norm.
5. Chatbots
With the advancement of AI, chatbots will start to have "real" conversations. As a result, this will improve the landscape for UX in a huge way. Especially for digital marketers. Over time they'll continue to evolve into more practical and versatile tools for both consumers and businesses. With 2019 on the horizon, it seems promising that chatbots will integrate across industries and platforms. By 2020, it'll be a pretty normal aspect of the average user experience.
Currently, chatbots are making headway with the use of brand-focused chatbots in social messaging platforms. For example, Facebook is currently leading the way and creating a bot specifically designed for businesses to integrate into their messaging services. This trend is something you should keep an eye on because it wouldn't hurt to take advantage of it. Especially if you're already using Facebook for marketing.
6. Voice Search
If you're wanting to seriously focus on SEO you need have at least a general understanding of how voice search recognition can shape their brand building. One study shows that 40% of teens and adults use voice search daily. This number is steadily growing too.
So what does that mean for digital marketing? The more you're able to optimize your strategy to accommodate voice search the better. SEO success becomes an even bigger deal when you include voice search. In the meantime, the one thing you should really focus on is long-tail keywords and detailed search phrases.
7. Influencer Marketing
The concept of influencer marketing is when brands use people to explicitly (and implicitly) market products and services. This type of marketing has seen huge success on social media channels. This will continue to evolve and grow for both B2B and B2C brands. So far influencer marketing has been used for specific campaigns. However, it's likely to grow even more as 2019 approaches and the strategy will more than likely focus on a single product.
Marketers that deal with the Millennials and Gen Z demographic should consider building relationships with influencers. Both on the micro and macro levels. This can take place across different social media channels too. Doing so will lead to a built-in audience, which means you have the chance to easily build quality leads.
8. Micro-Moment Marketing
This type of marketing is based on the fact that nowadays consumers have a lot of choices and the power in their behavior and buying decisions. The consumer-focused approach no longer relies on ads reaching consumers since it is consumers who do their own searching. Since mobile is being used almost exclusively for their research, they're able to research at the touch of a button. So essentially, they don't need ads. Google breaks this down into three key points: consumers are "well-advised," "right here" and "right now."
The challenge then becomes being able to "catch" your target buyer in a very small window of opportunity. Businesses need to figure out how to stay visible and engaged. It's one that's based on this new type of consumer behavior. For instance, single-touch (mobile-friendly) offerings. They also need to make sure that they can still hold their own in search rankings. Highly customized content (via AI) is one of the best ways for businesses to compete.
You Need To Stay On Top of Trends
Staying on top of the trends will ensure that your marketing strategy is competitive. Marketers will also need a clear vision and goals. It also doesn't hurt to keep a somewhat flexible long-term strategy in order to incorporate any trends that occur. Always remember to test things in order to figure out what works best for your brand. Are you excited about what the future of digital marketing? Have you used anything like chatbots or influencer marketing? Let us know in the comments below, so we can discuss.