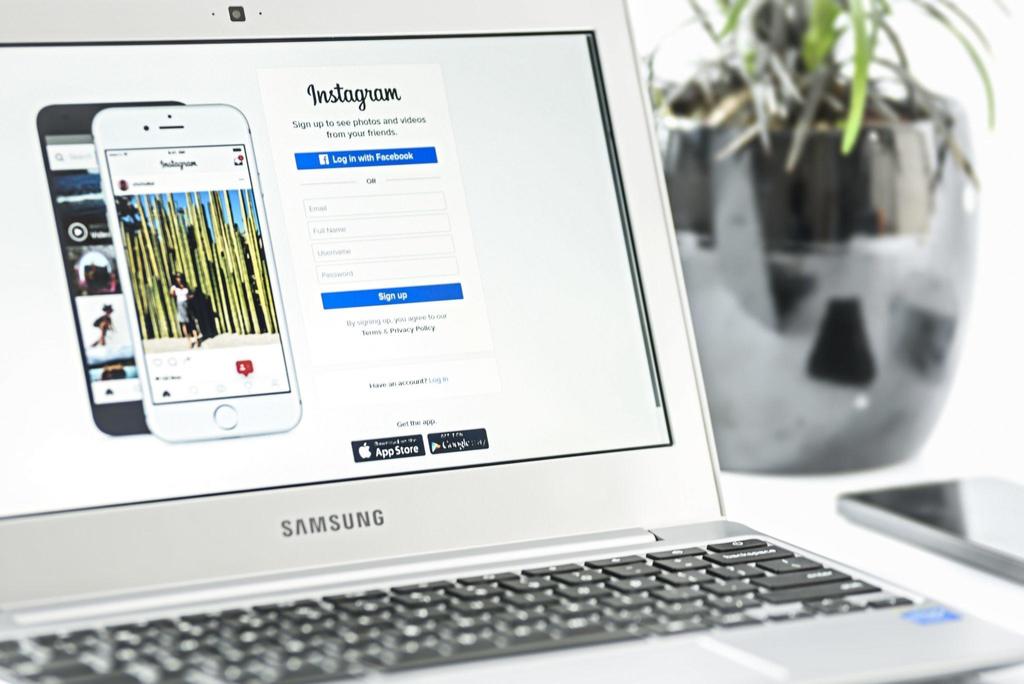 Landing pages are a great way to increase your website's conversions. But if you're new to the whole idea, you probably have a lot of questions. Like what exactly is a landing page. Simply put, a landing page is a single page that appears whenever someone clicks on a search engine. When it comes to marketing, a lot of your campaigns have one main goal: to get people to fill out a form.
But most of the time a compelling advertisement isn't enough to encourage people to share their email address. In fact, a lot of factors come into play when it comes to someone's unwillingness to share their information. Below you'll find some content design strategies that you can use as a way to utilize your landing pages and benefit from them.
Why Do You Need A Landing Page?
You might think it isn't necessary and yeah, sometimes it isn't right for your brand. However, landing pages are a great way to help increase your conversion rates. Landing pages are a great way to target a specific promotion or product. When it comes down to it, landing pages are focused on a single objective that matches the intent of the ad. One that your visitors click on to reach your page.
Your homepage is designed with a more general purpose in mind. A homepage speaks more to your overall brand and values. The sites are typically loaded with links and navigation to other areas of your site. Every link on your page that doesn't represent your conversion goal is nothing more than a distraction. This is where a standalone landing page comes into play. Landing pages are a great way to create a single marketing campaign. The best part is that they do work.
Landing Pages 101: Seeing Positive Results
1. SAY 'NO' TO DISTRACTIONS
One of the biggest mistakes you can make is to distract people with detours. Landing pages should be as simple as possible. Here's how you can make sure you don't go overboard.
Drive people to a landing page—not your website. When it comes to landing pages, the one thing you want more than anything is for them to fill out that form. So how do you do that? You need to persuade them with a simple, yet engaging email to a landing page that is built specifically for your campaign. Sending someone to your website gives them A LOT of distractions – images, text, etc. All of which might not apply to your campaign's appeal. Not to mention all of the multiple links to even more information.
So if you want people to go directly to where you want them to, you can't drop them off in the middle of nowhere without some sort of direction. You also need to make sure that you steer clear of cluttered emails with similar distractions.
Remove ALL navigation from the landing page. Whatever you do, don't offer a thousand other links when all you really want to do is capture someone's information. When you do this is has a way of leading them astray from your primary call-to-action. Will they ultimately find their way back to your form? Maybe, but most of the time they don't! At that point, you've missed the window of opportunity, which is built around impulsivity. Instead, you need to focus on a simply designed landing page with only ONE action: fill out that form.
2. BE CONSISTENT
It's important that all of your emails, advertisements (both online and offline), and social campaigns have a similar look. Whenever you use too many different images or layouts it can create a disconnect for your audience. Sometimes it can even make them feel like your content just isn't reliable. Instead, you should try to use the following design techniques:
Use the same (or similar) header image in all outbound emails and on the landing page.
Repeat the copy from the email on the landing page – especially the headline.
Use the same color scheme in all emails, landing pages, and on the form.
Always provide a clear call-to-action. Don't make people search for it!
3. DO MORE WITH LESS
More often than not, a lot of emails and landing pages are designed with way too much text and images. Asking someone to read an entire magazine before they fill out your form is a great way to make them lose interest. Here are some tips on how to do more with (a lot) less:
Create an impulse decision. A compelling headline with a short summary of details in an email is the perfect way to get an impulse reaction.
Don't give it all away just yet! Your email should be quick and to the point. You need to provide just the right amount of information in order to get them to the landing page. That means that all of those awesome details should be found in the downloaded content. Which is what they'll get after they submit the form. It should NOT go in the email OR the landing page. Otherwise, what's the point of filling out the form in the first place?
Keep all the important stuff "above the fold". Old-fashioned newspapers we're pros at this. It seems like a weird comparison, but bear with me. "Above the fold" refers to everything you see on the newspaper page before the paper folds. Trust me, the same applies to your landing pages. All of the interesting and enticing information and your call-to-action should be above the point where someone needs to scroll through the email or landing page in their browser. Just remember, "If a person must scroll, it takes a toll."
Use a short form. This might seem like a no-brainer, but there are a ton of too-long forms out there. On average, forms with five or fewer fields end up with higher conversions. However, there are several factors can impact conversion, even on short forms. For example, if you make the telephone field mandatory, a lot of people will instantly bail on the form. In some cases, simply moving the telephone field to the bottom can help. Results vary based on both your content and your audience. So in order to optimize your forms, you can try an A/B test to see which one performs the best.
6 Easy Ways To Perfect Your Landing Pages
1. Use Quick-to-Fill-out Forms
Sure, it's nice to get all the details about a person right off the bat, but we all know that people like to keep their personal information to themselves. Not to mention how most people don't like to spend time filling out forms. So the trick is to only ask for the information you need. What information is helps your database? Try to keep it simple like the form below:
2. Include the Perfect Call-to-Action
Long gone are the days of the generic "Click Here". Take a moment to think about what you really want someone to do and make sure to tell them. Now's your chance to choose active verbs to let them know just what their action will result in. For an e-book, you could prompt visitors with "Get Your Free E-book Now." Other examples include "Get Your Guide Now", "RSVP for the Event", "Download Whitepaper", or "Register for the Webinar".
You really need to engage on an authentic level whenever you tell people what they'll get when they fill out your form. And remember you should only stick to ONE call-to-action. If not you'll end up overwhelming them with too many choices when you actually only have one directive in mind.
3. Provide Social Proof
A good marketer is constantly reviewing their programs both quantitatively and qualitatively. Therefore you need to start using that feedback to your advantage. Emphasize the value of what you offer by using word-of-mouth marketing. Anytime a customer of yours leaves a comment, consider them as a way to boost your word-of-mouth. Such as:
95% of past attendees said they'd recommend this event to a colleague or a friend
"The last Definitive Guide I read provided invaluable nuggets that help me every day in my job–can't wait to read the next one!"
Just make sure that you have permission from them. It doesn't hurt to include their titles or company names. You need to establish as much cred as you can and your existing customers can help you to achieve this. People love reading about other people's opinions on things.
4. Define Your Audience
Are you confusing your landing page visitors with your language? Maybe you call an asset an "Executive Brief" but it's actually not intended for executives. In order to address this, you need to define what audience you are trying to reach beforehand.
For example, if you offer a tactical program, you need to explain exactly the type of person who should attend. This helps to ensure that you get the right people to attend. That way you won't disappoint or set unrealistic expectations for the program. You NEED to use the correct messaging or you won't get the specific audience you are looking for.
5. Trigger Emails
This is a great way to get more bang for your buck. Do you have an upcoming webinar that relates to the topic of your latest Ebook? A trigger email sends shortly after someone downloads the Ebook. It really is a killer way to promote your webinar, because they are already interested in the topic! As a result, they will more than likely want to learn more about it. Try it out and see if your response rate rises – who knows, you could potentially double your typical registration rate.
6. Test for Success
We've all done it before… we've launched a landing page and thought, "Why isn't anyone interested in this?" Here's the thing, you need to make sure that you've set up ALL the right tracking in the back-end. Go ahead and use your test leads – you need to make sure that you're receiving confirmation emails (for events), that trigger emails are actually sending (per the suggestion) and that your leads are directing them to the right lists, etc. Test, test and then test again. It doesn't hurt to ask your colleagues to test, too. When you use this tactic you'll give yourself another chance to find any errors that you might have overlooked.
When it comes down to it, there are a lot of things that go into creating the perfect landing page. Take your time and check out the resources you have available to you. Try some of these tips to see if they work for you – some might work better than others. It all depends on your brand and what you are offering. It's always worth taking a shot to see how far you can go. What other tactics have helped you improve your conversion rates? Let us know in the comments below so we can discuss!