WordPress security is a pretty big deal for every website owner. Even though WordPress is very secure, there is a lot that you can do to make your WordPress site even safer. In this crash course, we'll share with you the ultimate top WordPress security tips. These tips will protect your website against hackers and malware. As a website owner, there's a lot that you can do to improve your WordPress security. Even if you're not tech savvy! Let's get started.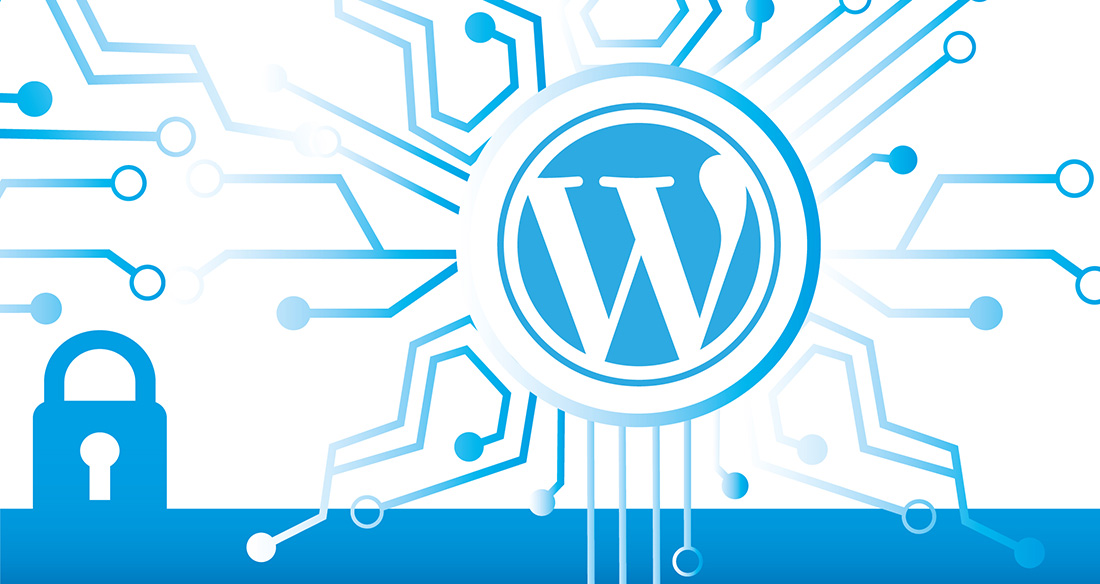 Below are steps that you can do to improve your WordPress security:
KEEP WORDPRESS UPDATED
It's easy to get busy and neglectful. But this is one thing that you shouldn't do when it comes to your WordPress site. WordPress is regularly maintained and updated and by default it automatically installs minor updates. However for major releases, they must be manually initiated. Since WordPress has thousands of plugins and themes, it's important to maintain them. These updates are crucial to the security and stability of your site. So make sure that your WordPress core, plugin and theme are up to date. It's easy enough to do.
STRONG PASSWORDS AND USER PERMISSIONS
The most common hacking attempts on WordPress comes down to passwords. That's why it's a good idea to make passwords that are harder to guess. Therefore it's important to use stronger passwords that are unique for your website. I wouldn't suggests using something that coincides with what your website is about. Passwords like that make a hacker's job easier. Keep in mind that stronger passwords aren't just for the admin area. Don't forget about passwords for the FTP accounts, database, WordPress hosting account and your professional email address.
THE ROLE OF WORDPRESS HOSTING
Your WordPress hosting service plays a major role in the security of your website. A good shared hosting provider will take extra measures to protect their servers against a variety of common threats. However, a hosted server shares resources with many other customers. Which can open the risk of cross-site contamination if a hacking event occurs.
CHANGE THE DEFAULT ADMIN USERNAME
In the beginning of WordPress the default admin username was "admin". Which made it a lot easier for hackers to access. Thankfully WordPress has changed this and now requires you to choose a custom username. However, some 1-click WordPress installers set the username to "admin". So be conscious. By default, WordPress doesn't allow you to change your username. However there are three methods you can use to change the username.
Create a new admin username and delete the old one.
Use the Username Changer plugin
Update username from phpMyAdmin
DISABLE FILE EDITING
WordPress comes with a built-in code editor. This editor allows you to edit your theme and plugin files right from your WordPress admin area. This might sound awesome, but it's not. Because in the wrong hands, this feature can be a huge security risk. Therefore we recommend that you turn it off. You can do this with 1-click using the Hardening feature in the free Sucuri plugin.
LIMIT LOGIN ATTEMPTS
By default, WordPress allows users to try to login as many time as they want. However this leaves your WordPress site vulnerable to hackers. Mainly because hackers try to crack passwords by trying to login with different combinations over and over. Making it harder for them means that your site will be even stronger.
Best of all, this is an easy fix. Simply limit the failed login attempts that each user can make. Keep in mind that if you're using a web applied firewall, it should be taken care of. But if you don't have the firewall setup, follow these steps:
Install and activate the Login LockDown plugin.
Once activated, visit Settings » Login LockDown page to finish the setup.
AUTOMATICALLY LOGOUT IDLE USERS
Logged in users can sometimes wander away from screen, and this poses a security risk. Someone can hijack their session, change passwords, or make changes to their account. This is why many banking and financial sites automatically log out an inactive user. You can implement similar functionality on your WordPress site as well.
You will need to install and activate the Idle User Logout plugin. Upon activation, visit Settings » Idle User Logout page to configure plugin settings.
Just set the time duration and uncheck the box next to 'Disable in wp admin' option for better security. Do yourself a favor and don't forget to click on the save changes button.
ADD SECURITY QUESTIONS TO LOGIN SCREENS
When you add a security question to your WordPress login screen it makes it even harder for someone to get unauthorized access. The good news is that you can add security questions at the login screen. Just install the WP Security Questions plugin. Once it's activated, all you need to do is visit Settings » Security Questions page to configure the plugin settings.
If you follow these tips your WordPress site should be in top notch. And, if for some reason, you've found this article after you've had your WordPress site we have one last tip for you….
FIXING A HACKED WORDPRESS SITE
A lot of WordPress users don't realize the importance of backups and website security until AFTER their website has is hacked. It's difficult and time consuming, but you can cleanup a WordPress site can be extremely difficult.
However, this isn't the time for any DIY attempts.
We suggest that a professional should take care of it. Mainly because hackers tend to install backdoors on affected sites. If these backdoors aren't properly fixed then your website will more than likely get hacked again. When you use a professional security company they can ensure that your site is safe to use again. As a bonus, it will also protect you against any future attacks.
A hacked website hacked can be anything from a minor headache for a casual blogger, to a major security lapse for a well-established business. If you're dealing with any kind of private or sensitive information on behalf of customers, a security breach could potentially leave you and your customers devastated.
If this all sounds a little too complicated, you can have a professional website development company secure your site for you. Section 5 Media offers a suite of website development services, check them out.
We hope this crash course in WordPress security has given you a better understanding of how you can manage the risks associated with running a WordPress website.