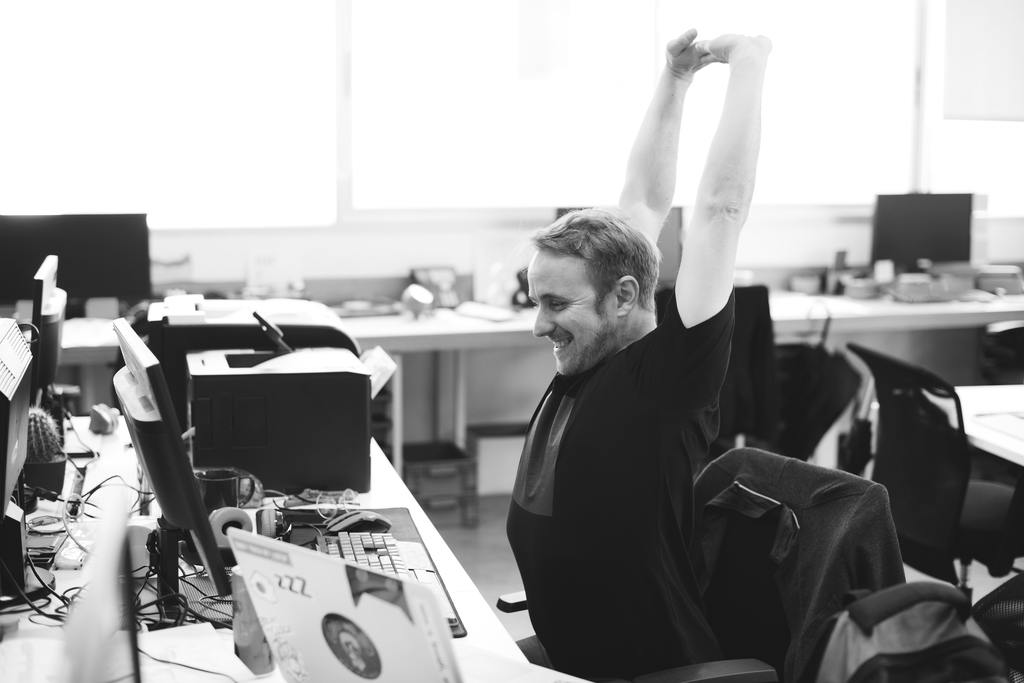 If you're a content marketer, I know the countless hours you spend on planning, creating and designing your content. It takes time and effort. However, when it comes to promotion, it doesn't always succeed. PointVisible states that only 22% of marketers feel that their content marketing efforts are successful. So, if content promotion is where most companies fail – what can be done?
How To Balance Organic with Paid Tactics
The biggest challenge is combining organic results with paid ads on search engines, other websites, and social media. Below we're sharing ideas on how you can combine organic and paid tactics as a way to find promotion success.
Getting Organic: How-To Tips
First things first, you need to grow and leverage your audience – it's the best way to reach an effective organic promotion. Keep in mind that you need to have already done your research on personas and pain points. Once you have, you can create your content based on the research that properly supports your goals. Here are ways to do just that.
1. Build Influencers
If your brand has been around for a while, you might already have your stash of influencers. But if you haven't, it might be time to do a little research. It really doesn't hurt to find some influencers that best represents your brand. But if you can't get there based on your current customer profiles you can use a tool like BuzzSumo or Followerwonk (free trial versions available). These can definitely help you find users who are perfect for content promotion.
The best way to go about this is to ask potential influencers and ask them to share things they find useful. Now keep in mind that some companies pay for influencers, but there are pros and cons. If that doesn't sit well with you, there are other forms of compensation. Either way, you can expect good results. In fact, research shows that for every $1 a marketer invests in influencer marketing, they get $6.50 back.
2. Don't Neglect Your Blog
When it comes down to it, your blog really is the best shot at reach organic success. When you spend time on high-quality content – Google will notice. Besides, you'll have incredible content to post on your social media too! You can take a look at on How To Start A Blog if you need some tips. The main takeaway, don't forget to engage with your influencers on your blog too.
3. Make Sure You Keep Your PR Team In the Loop
Your content and PR team should go together like milk and cookies. This is especially true if you want to ensure the success of your content promotion. Here's how you can grow your PR success organically:
Use Followerwonk to search for journalists and publications that you're interested in. You can even search for keywords related to your topic.
After you know who to target, you can get their attention with a well-crafted pitch. Don't forget to include exciting story ideas.
Once you've found a journalist/story, you can continue to maximize your outreach!
4. Choose the Right Social Media Platform
One of the most important things is to figure out which social media platform is best for your brand. But it needs to be something that you make sure to focus on. If you're on too many platforms, you could lose sight of your goals. Which means you might over-saturate your audience. You might even want to look into experimenting with new(er) platforms – like Instagram and Pinterest. These two platforms can be incredibly valuable when it comes to organic promotion.
Instagram can generate up to 58 and 120 times more brand engagement than Facebook and Twitter. But you don't want to forget non-traditional social networks, like industry forums and publication sites like Medium.
Combining Paid and Organic Tactics
Granted the tactics above are a great way to organically reach your followers, but once you start dabbling in paid promotions you shouldn't continue to use them. It's always best to combine both tactics in order to succeed. It's a good idea to add in paid campaigns that support the success you've seen with an organic approach. If a piece of content doesn't work well organically, paid advertising won't see anything exciting. Let's take a look at organic vs. paid.
Organic vs. Paid
There are a lot of marketers that use an organic-only approach to promote their content. But most end up figuring out that they can only get specific results through paid promotion. So if you rely solely on organic posts on Facebook, you just might take advantage of their "pay to play."
In fact, the average social media user sees more than a thousand types of content every time they log in. So you really can't expect your brand to rise above the majority of organic posts. Thankfully Moz found that $1 a day in Facebook awareness ads increases your audience by 4,000 people or more. Therefore if your goal is to grow your audience, create loyal social media followers or increase actions from a highly targeted audience – your best bet is to combine both paid and organic tactics. It's really the best way to see results.
Paid Social Media Tactics
Facebook has two options: Facebook Promoted Posts and Facebook Business (Ads). Promoted posts let marketers boost the reach of their otherwise organic posts. Business ads give you everything you need to carefully target individuals by region, industry, job title, etc. But you definitely should take a look at how much these ads actually cost.
Promoted Tweets is Twitter's way to promote. This is a cost-effective method that helps you reach out to targeted audiences. You have the option to target specific demographics and targeted criteria. There's even a way to set a maximum amount you want to spend. It even lets you track and monitor the performance of your campaign.
Instagram: is the perfect fit for B2C content. You can read our guide…..
Like any paid channel, paid promotions via social media deliver the marketing results you need. So if you're using the right platform for your audience you can definitely get the success you want. But you need to find the platform that is perfect for your business. Once you do, you'll easily increase conversions for content marketing success.
Content Syndication
Ah, content syndication. This is a time-tested promotion tactic that is highly effective. The theory behind it is, instead of hoping users find the content on your website you should push that content out to the websites they visit most. If you've done your PERSONA RESEARCH, you at least have some idea of where your target customers spend their time online.
Content syndication lets you publish a piece of content on a different website for others to share, access and post comments on. Whenever you do post on another website make sure that you include a link back to the original site it was posted on. As far as pricing goes, there are options for every budget – so it doesn't matter if your company is small or large.
Remarketing Is Key
Retargeting, also known as remarketing, really is the key to success. Retargeting (as Google Adwords refers to it) are ads that are shown based on a user's activity on your website. After the user visits your site, a cookie is set in place and you are now able to target them on other sites with relevant ads. Retargeting is done through third-party networks like the Google display network and AdBrite. There are perfect when it comes to reaching users on millions of sites. Below are seven types of effective retargeting:
Search – users search the web/users search your site
Site – the user completes an action or views specific content
SEO/SEM – the user arrives via SEO or SEM
Email – the user opens an e-letter
Contextual – the user browses content
Engagement – the user takes a specific action
Social – the user shares your content
If building your brand is important to you, retargeting is one of the best ways to meet that goal. Cookies really are an effective way to make sure that everyone who reads your content doesn't forget about your brand. With the Google Display Network, you can reach 84% of your visitors 10-18 days out of the month, across five different sites. That's pretty huge whenever you need to build your brand.
Advantages and Disadvantages
Yes – there are advantages and disadvantages to using one or the other. So let's take a look at that.
Advantages
With advertising, you can pay to reach who you need to reach. However, it's limited to a certain amount. With organic marketing, you can reach from 5 people to 3 billion. It's truly unlimited.
Obviously, the organic approach is less expensive. Now you need to remember that you can just create a ton of useless content and expect it to work. You need to create shareable content. Just keep in mind that you can reach a larger audience for much less.
With advertising you pay and it goes away with organic marketing, the content stays. Over time it can be replaced with new content in Google search engine.
You don't have any guidelines for organic marketing. With advertising, you pay someone who specifically calls the shots. Which means you have guidelines that you have to meet.
Disadvantages
Organic marketing can be more of a shotgun approach. With paid advertising, you can control the message, medium, etc.
If you're looking for segmented content, organic is NOT for you. You don't have the ability to choose who reads it. Sure, you can tweak the meta tags to show up for long tail keyword searches, but there is not nearly enough segmentation as advertising has. Especially when it comes to digital advertising.
There's no guarantee when it comes to content marketing – and you can end up with a campaign that fails miserably. Yes, content marketing is a tactic the can result in a high reward, but it also has a high risk. But with advertising, you are guaranteed to be in front of people. However, there is no way to see the results.
There really is a lot to consider when it comes to balancing your content promotion efforts. That's why it's best to weigh your options and find what works best for your brand. Paid tactics can really widen your reach and if you find the right mix of paid and unpaid – you'll reach even more. As with most things, it all comes down to striking the perfect balance. If you have any questions, let us know in the comments below.