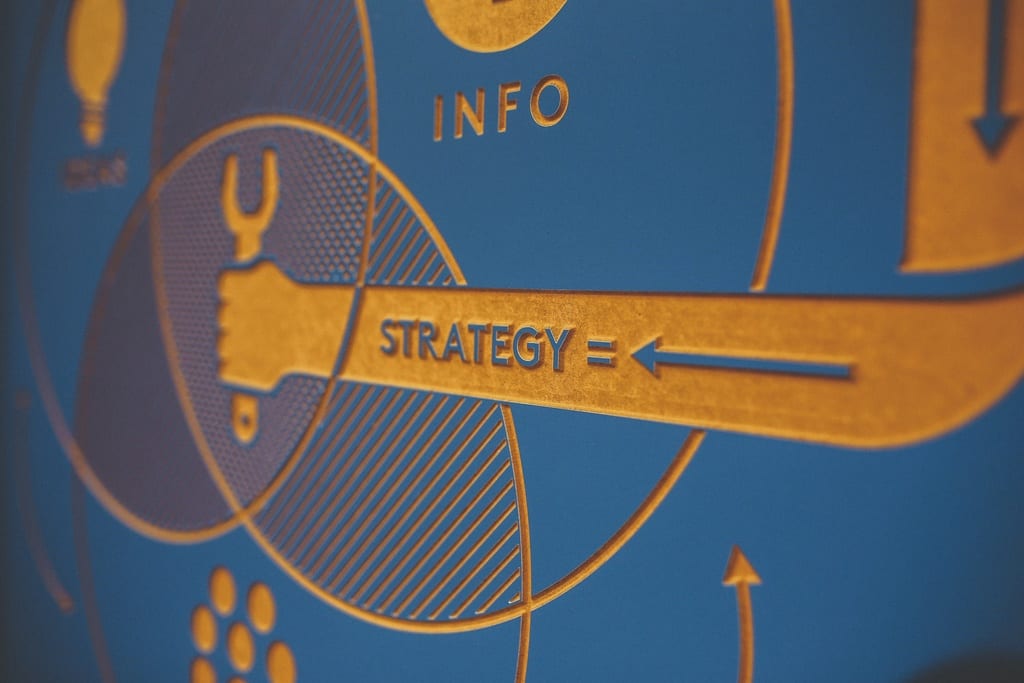 Search engine optimization is a lot like a Rubix cube. You have to get the pieces just right to succeed at it. But the thing with SEO is that it is a field that can be challenging because it's always changing. However, there are best practices that are pretty constant. And if you follow them, you can improve your organic visibility. But since Google's algorithm is ever-evolving, most people will overlook a lot of what can cause one site to outrank another site.
Most marketers know the common SEO factors: title tags, on-page content, site speed, backlinks, and metadata. But what else can impact your site in search results? This is where the uncommon Google analytics come into play. They might be less popular, but they should be apart of your SEO strategy. The uncommon tactic lies nestled inside Google Analytics. In order to get access to the tactic you need to "enable Webmaster tools". This step is pretty straightforward, but the fact that it's an extra step is enough to make it go unnoticed by a large number of people.
Now, if you've taken the time to actually explore Google Analytics, then you might have already seen a page that shows you a list of the top search terms that lead people to your site. You might even see the term "not provided". It's a mystery term that I'm hoping this article will dispel and show you have to drive even more traffic to your own site.
Google Analytics Engagement Metrics
Before I dive into the uncommon report, I want to talk a little about the importance of engagement metrics. Google Analytics metrics, like bounce rate and time spent on a site, can indicate if a visitor is actually engaged with your site. However, there are other metrics that can prove to Google that your site deserves high rankings. Below are a few aspects that affect your engagement metrics.
LONG CLICKS
Alright, let's say that you search for content on "putting together a social media marketing plan" and you click on the first result you see. Sadly, that result takes you to a page with a "buy now" CTA (call to action). You'll most likely click the back button right away because it wasn't the information you were looking for. This is called pogo sticking.
Here's the thing, Google is all about understanding context and the searcher's intent when it comes to moments like that. Pogo sticking lets Google know that the clicked results didn't offer the right information at the right time.
So what does this mean exactly? It means that a valuable experience translates to a long click or a good session duration that leads to higher rankings for that keyword. In order to create this experience you really need to focus on what your users will actually search for. And then write content that answers exactly that. It's also a good idea to make your content scannable. It will help keep the reader's attention and encourage them to keep reading. Don't forget images and headings – you should avoid boring walls of text at all costs.
ORGANIC CLICK-THROUGH RATES
We'll talk a little bit more about CTR later, but it's essentially the number of clicks you receive divided by the number of impressions. CTRs are usually associated with paid campaigns like AdWords. But they should be carefully reviewed for your organic traffic, too.
Here's why: A high CTR lets Google know that your blog or brand is a credible source to Google. Mainly because people associate your brand with the keyword that was used in the search. AKA your brand is seen as an authority and a trusted source.
Luckily there are easy ways to improve your CTR – title tag and descriptions are the best places to start. Titles that provoke curiosity and have emotional triggers can often help to improve your CTR. But whatever you do, don't make your titles sound like click bait. Your main goal should be to create a balance between increasing CTR with improving session duration.
DIRECT TRAFFIC
Now it might seem counterintuitive that directing traffic can actually help your SEO, but it does. Direct traffic shows a level of online trust and authority. Since Google strives to rank pages that are authoritative, your direct traffic can positively affect your SEO efforts and build your domain's authority. Whenever you increase your direct traffic, you will be building your domain authority.
An easy way to build direct traffic is through remarketing. Not only will this type of campaign drive paid traffic, but they can also build awareness. And as more people become familiar with your brand, the more traffic you will get.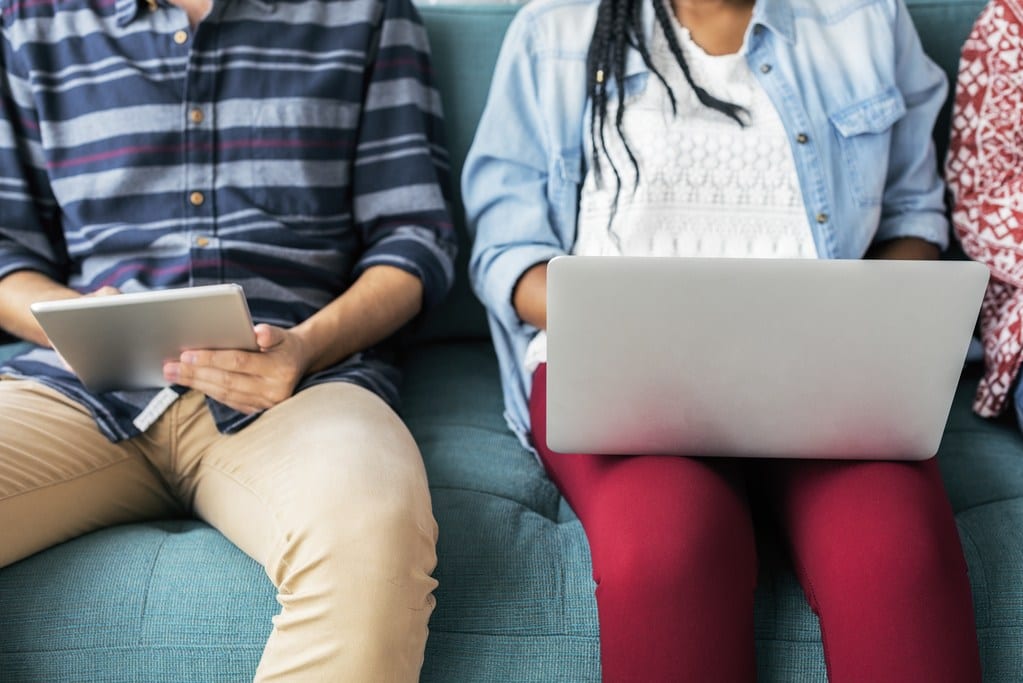 Alright, alright. Now let's move on to the uncommon Google Analytics report you've been waiting for. It's time to start increasing your blog's traffic!
An Uncommon Google Analytics Report That Will Increase Your Blog's Traffic
Are you ready to find out why SEO reports will soon become your new best friend? Or have you ever thought about the exact terms people search for whenever they find your site? If you want more people to click over from search engines you need to work a little magic first. Today's article is perfect for both bloggers and online business owners who want to step up the effectiveness of their site.
Step 1: Enable that uncommon report and get to work.
The first thing you need to do is log in to your Google Analytics account, click on Acquisition >> Search Engine Optimization >> Queries. If this is your first time, you'll see a page that looks like this:
Then you'll click "Set up Webmaster Tools data sharing" and follow the steps in order to complete the set-up. Don't worry, these steps are simple and only takes a few minutes. Afterward, you'll have access to the "Search Engine Optimization" pages.
Step 2: Dissect the queries page.
When you look to the left on your Google Analytics Queries page you'll see your top keywords in order of impressions. These are the EXACT terms that people use in order to find particular posts on your site. The order varies:
Impressions: Impressions are the number of views that your post received on a search engine results page. For example, let's say you have a popular post called, "Super Easy, No Bake Coconut Bar" and someone searched for "no bake coconut bar" then your post may show up on the search engine for that term. It's important to remember that the number of "impressions" isn't always the number of people who click and read your post. All it is is the number of times your blog's post appears in the list of other posts on a search engine result page.
Clicks: This is the number of times someone actually clicks on your post (from the results) in order to read it.
Average Position: This is the exact ranking that your post has on Google when someone searches for a particular keyword. For the most part, you want this number to be as close to "1" as possible. Especially if the keywords are particularly important to your blog or brand. So what does "1" means? It's something pretty amazing actually. It means that your post is the very first result!
Now don't worry if your numbers look a little higher than the magical "1". SEO takes time to build organically. If you have a new post that you think has potential, it may take several months before it gets a lot of attention from search engines. Luckily, there's a way to increase this search engine ranking but more on that later.
CTR: CTR, or Click-Through Rate, is when someone clicks to read your post from the search engine results. The exact formula Google shares is "Clicks/Impressions x 100 = CTR". A killer CTR is within the range of 50%. However, this can be a little hard to achieve. Especially with very popular keywords. Instead, you'll want to shoot for a CTR of 15-20% for most popular keywords. And that's if they directly relate to your website.
Step 3: Use the queries page to find your most popular & relevant keywords.
Once you define all of the data and terms on this page, it's time to actually put it to good use. Doing so will help you grow your website's traffic. You'll actually find a variety of things like:
how to rank even higher for keywords that are relevant to your brand
which posts show up the most in search engine results
how to improve your CTR so you CAN rank higher in search engines
Keep in mind that you just might see that your top keywords are ones that aren't even relevant to your site's main focus. Don't feel bad about ignoring them. Instead, go through the list of "queries" and find ones that ARE relevant to your blog or brand. Some might even surprise you and many of them might be blog posts that you wrote years ago! Trust me – it's all good. SEO takes time, which is why older posts tend to rank higher than newer ones. It's also a good idea to make a list of any queries with a CTR of less than 10%.
Don't forget to record any other information you have for those keywords. Things like impressions, clicks, average position, and CTR. This will help you see which keywords are working for you and which ones are failing miserably.
Step 4: Add the "Landing Pages" data.
Once you click Acquisition >> Search Engine Optimization >> Landing Pages you'll see a page very similar to your queries page. Unlike your queries page, "Landing Pages will show you a list of the most popular posts and pages on your website. It's highly likely that your most popular posts directly correlate with your most popular keywords. For example, if one of your popular keywords is "house plants", then it's probable that your post "How To Care for House Plants" will be one of the most popular posts on your "Landing Pages".
Now's a good time to record the popular posts next to their related keyword. You can do this for as many keywords and posts as you want. But it's definitely a good idea to work with the most relevant and popular ones first.
Step 5: Put it all together and grow your traffic.
I know this post is a little data-heavy, but the process is very easy. And most importantly, it can have a huge effect on your blog's growth and traffic. Now that you've recorded data from your Queries and Landing Pages section, it's time to actually analyze it and find ways to improve. If you take a look at your list you've been busy creating, you'll start to see which keywords/landing pages have the lowest CTR (click through rate). So now it's time to work your magic.
If you have CTRs that are less than 10%, it might be because of the following issues:
Your post title isn't catchy or interesting enough to have someone click on it.
The meta description (the sentences below your post title in search engine results) isn't catchy or interesting enough.
The best way to fix this is to just edit them. It's easy enough to edit your post titles. But to edit your meta description, you can use a WordPress plugin like Yoast. Take some time to think about a title that is descriptive, uses your keyword, and makes someone want to click on your post. Here's a hint, phrases like "How To…" or "4 Ways To…" usually receive more interest and clicks.
If you want to show up more in search results for a particular term, then try the following:
Organically add your keyword throughout the related "landing page" more often. All you need to do is edit the text to add your keyword in a few more places.
Write more posts about that specific keyword/query topic. Be sure to link to them within your posts.
Share your posts on social media. Hopefully, others will repost them on their own social media accounts or mention them in a blog post on their site.
Make sure your keyword is used in the title, meta description, text of the post and URL (if possible).
Lengthen your popular "landing page" posts so they include even more valuable information. Google rewards posts that are in-depth.
Step 6: Figure out which keywords you want to rank for in search engines.
It's a really good idea to select keywords that are relevant to your blog or brand. Ones that will likely bring you traffic and sales. You can search for these keywords on the Queries page to see if you already get traffic from then. Then you can use the steps above to improve the number of clicks and the amount of traffic you receive for a particular phrase/keyword.
This whole process might seem complicated, but following the steps above is actually pretty simple and quick. It should show you which keywords bring you the most traffic and which ones could bring you a lot of traffic. Especially if you tweak certain posts on your site. Have you used this tactic before – what are your most popular keywords? If you haven't used this tactic before, are you ready to start? Let us know in the comments below, so we can discuss! Don't forget to check out some more SEO tips for bloggers.