Any blogger worth their salt has a killer checklist of what they need to do before AND after they publish a post. This is because, as a blogger, you need to make sure that you get as much value as you can from every post. What you might not know is that after you write that masterpiece of a post, there are still important work to be done. What you do after you publish a post has an enormous impact on that blog post's success. In this post you'll find a checklist of what you can do to make your blog posts work for you. Instead of against you.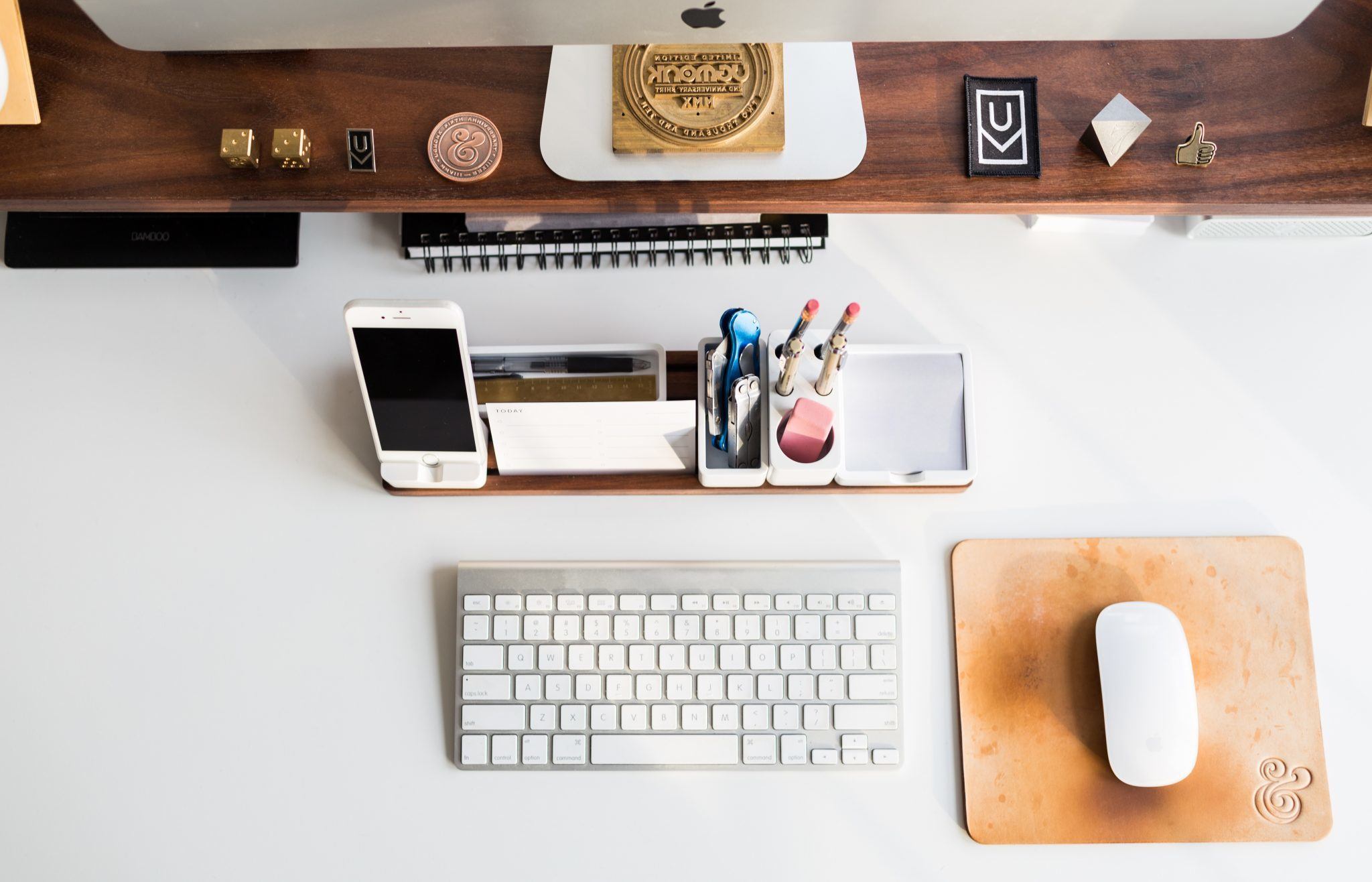 This checklist focuses on social media. With that being said, you need to make sure that you have a streamlined social media presence. Social media is crucial. Especially when it comes to getting your blog posts out there. Besides, social media is a great way to grow your business. Social media offers a lot of opportunity for audience building and engagement. It's definitely an integral part of any business or blogger. Alright, let's move on to what you need to do with each blog post. If you're new to blogging, head over here for a guide on how to start a blog.
FIVE THINGS THAT PRO BLOGGERS DO BEFORE & AFTER THEY PUBLISH A POST
1 They Make Their Posts SEO + Pinterest Friendly
Alright, now before I go full force into this, the biggest factor in your search engine visibility is consistent writing and high-quality content. If you have a blog and post once a month, you're already ahead of the curve. But if you want to actually stand out and compete with the other bloggers – you need to do a little bit more. Here's how…
Checklist:
Choose a post title the uses keywords and short phrases. You can use a headline analyzer or keyword tools if you're hitting a wall. But first, ask yourself how you would search for help with whatever topic it is that you're writing about. If you're likely to search for something one way, so will others.
Make sure that your images have keyword rich alt tags and descriptions. If someone pins an image from your blog post, Pinterest will use what's written in your "Alt" field as the default pin description. If nothing is there, it's up to the pinner to type something in. It's a good idea to use the same keyword dense description for both the "Alt" and "Description" of images on your blog and keep both of them under 300 characters.
For more SEO tips, be sure to head over here.
2 They Create Specific Social Media Content for Each Platform
It can be somewhat overwhelming when there is so much in depth information out there on social media. With all the platforms it might seem as though you're having difficulty being everywhere all the time. Especially if you're running a business and don't have all the time in the world. Who knows, maybe a social media manager is in your budget.
If it isn't, all those platforms can become a burden. So, before we go forward, let's be clear: Pick your battles! Because honestly, the only people who blog regularly and have original content for more than one social media platform has help.
Yes, a social media manager is the new customer service front, so it's worth an investment. But don't worry. If you don't have a virtual assistant, you're in the majority. What you need to focus on is a system for posting. The goal is to make sure that it's done in a way that you can actually do it every week. That way you don't feel left behind.
Checklist:
Create content that's optimized for each social media platform that you use. This means that you need to create different posts, images and messages for each platform. Why? This way someone who follows you on Instagram and Facebook don't see the exact same content.
Research and use the following information for each platform:
– Post conventions for each platform (ex. hashtags for Instagram, Facebook and Twitter.)
– best image sizes for posts
– Colors that drive engagement.
Create multiple posts with different messages. Variety will keep people clicking. So, look at your post and see how you can create different messages based on the same post.
Different messages should start with answering the question: Can you…
pull quotes from your post?
ask a relevant question?
be inspiring?
create mystery?
use passion?
issue a challenge?
If you want to get even more organized, you can write and schedule messages for the following week or month! Head over here for a crash course in hashtags.
3 They Prime Their Social Media Audience for An Easier Win
When you first start out, it can feel like your posting, launching or selling to, well, your mom and tumbleweeds. But before you beat yourself up, just know that you aren't doing anything wrong. Building an audience is a topic all it's own, so I won't go into too much detail here. However, in order to fix this, you need to start with a specific list of activities that can grow your audience.
In order to win at the social media game, it helps to be active online before and after you post. What makes the difference is the kind of activity you focus on. The big takeaway here is to focus on other people. Engage with others in a meaningful way before you put a post out into social media. This can increase the likelihood that your next post will actually catch their eye. When it comes to succeeding at social media you need to be active before and immediately after you post. Because it increases engagement.
Checklist:
On Twitter: Retweet and reply to other users
On Instagram: Like several photos by a user, and then leave a meaningful comment for them. Repeat until you're done.
On Pinterest: Pin from real websites and make sure that you write high-quality descriptions.
It's important to create content for the platforms that you're using. But it doesn't all have to be 100% different. If you have a blog post, the objective is to tailor your content to the platform. That can be as simple as making a quote into an image for Instagram, tweeting something actionable and then pinning an optimized graphic. And yes, Pinterest is still relevant.
Naturally, you can make this a lot more complicated. But the goal is to take the post as a theme and make some simple variations. This can go a long way for small blogs. It doesn't hurt to try and see what works for you. If you make a system it will get easier and faster.
4 They Trade Irresistible Bonus Content for Email Addresses
First of all, if you've ever wondered how blog readers become customers or clients, this tip is for you! Content upgrades are an extra piece of helpful content that you offer to readers. Only if they are willing to fill out an email opt-in form. The form acts as a gateway, which triggers the delivery of content for email addresses. In turn, you take them into your email marketing and work on helping them and turning them into customers.
Most content upgrades are PDF guides, mini eBooks and other tools that can help readers to take action or delve deeper. You don't have to be a graphic designer to do this, just focus on creating something simple and visually attractive.
These upgrades turn your posts into a real and permanent investment for your business. You attract potential clients and showcase your ability as an expert. When your readers view you as an expert, your value is automatically upgraded.
Checklist:
Come up with content upgrade ideas that are easy to create and helpful to your readers. Ask yourself, what would help them take action? How could they go deeper into this?
Create a content upgrade using a basic program that you already know how to use: PowerPoint, Pages or Word and save them as a PDF.
Create a new opt-in form in your email marketing program (MailChimp or Getresponse are my faves). Set the form to redirect to a new page with the upgrade on it, or set an auto responder to email them the download link.
The goal is to focus on giving people a taste of the results that they're craving from your products and services. That way you know you're attracting people who are in the right mindset to help build your business. Did you know that you can even grow your email list with Pinterest?
5 They Check Their Stats Without Letting It Bother Them
When you put a lot of time any energy into anything it can be somewhat disheartening to not thrive the way you think it should. And it's important to know what's working and what's not. But it's also important to remember that these numbers will, and do, change every month. Honestly they should only be used as a guide. Not an end all, be all. And definitely not something to get upset over when they aren't up to snuff.
You should check your email marketing statistics every week. Check your open rates and fine tune your craft. But outside of that, don't go overboard. When it comes to your blog or website it's super easy to get carried away with checking your stats and taking them far too seriously.
A way to prevent this is to simply check your page views for the month and look at which posts were the most read. Because when you find out which posts did the best, you can start to shape your future content around those high-ranking topics. In other words, you can start to write for your readers.
This is also a great time to write down your social media numbers. If you seem to have more followers on Instagram, and less on Twitter there are two ways to proceed. You can either 1) beef up your presence on Twitter or 2) drop Twitter all together and start to focus more on Instagram. Finding out and paying attention to your social media stats allows you to stay on top of your growth and influence within those social media platforms.
Checklist:
Review your stats and record your:
monthly page views
most popular individual post
monthly social media followers
So, Your Checklist is Done… Now what?
Finally, you need to keep your eyes peeled for old content. Especially old content that performs well over time. This is a sign that it could be a good time to write a content upgrade and see how well that performs. If it goes crazy (aka viral) you could have an online course on your hands! Paying attention to the topics that do the best is a crucial step in understanding your readers and growing your blog.
Don't forget that no one thing will make or break your blog. But if you put these into place you are on the path to serious growth. You don't have to take on everything all at once – just make sure that you start. Because that's half the battle. Once you get into the flow, you're golden.
In Blogging the Ultimate Goal Is To Create A Community
There is a huge amount of blogging that is based on creating a community. A lot of which needs to be followed through after a blog post is published. And that means you need to reply back to the comments you receive. Once your blog gets big enough, you just might receive so many comments that you won't have time to reply to every single one.
The key is to find the comments that are truly sincere. The ones that are akin to the person wearing their heart on their sleeve. Try and comment to as many of those as you can. Also, take time to reply back to commenters who are asking a specific question.
Yes, there are a ton of strategies out there, but the key isn't to constantly post every waking moment. You can take a little blog, and with the right strategy, you can get a lot of traction. What's better is that you aren't waiting and hoping for an audience to find you. You're going out and finding them.
I hope this helps you when it comes to what actions you take after your next blog post. Until then, what is one action that you could add to YOUR blog's checklist? Let us know in the comments below so we can discuss!