Blog posts are essential when it comes to killer SEO (search engine optimization). But sometimes coming up with an idea for a blog post can be an arduous task. However, the trick is to view the blog post as a way to solve a problem the reader might have. Therefore, you have to dig deeper. Because how you understand a reader's problem isn't always the full story. And still, with keeping all that in mind, coming up with a topic can still be difficult. So today, we're going to look at a lot of different types of blog posts that you can share as both a small business owner, brand or blogger.
Now you might be a pro blogger or a new blogger. It doesn't matter – we all get writer's block. So hopefully seeing this list can inspire you – no matter where you're at in terms of blogging. I also hope that it helps you add a new take on your niche and past topics. Because it might even encourage your audience to share your ideas in new ways. All of these blog post ideas are designed to help get the word out and grow your brand. So let's get started!
75 Different Types of Blog Posts Ideas
1. Tell a story about a lesson learned that applies to your audience.
2. Top ______ post. As in Top 5, Top 10, etc. Work within your niche.
3. Share a quote and your response to it. Engage in discussion with your audience.
4. Resource roundup posts. Think of these posts as a curated list of helpful posts on any given topic. Furthermore, make sure that you include links to the source posts and why you think they are a good resource.
5. Photo an hour post. Lifestyle bloggers do this a lot. However, businesses can do this too. Take your audience behind the scenes with you for a day. ProTip: Use your smartphone and notes app to write a quick sentence or two about what you are doing with the picture. Then you are able to give the entire post context to the pictures.
6. Checklist or to-do lists on your topic. Make your readers life easier and they will see you as a valuable resource.
7. Share a crucial concept to your work and why it is so important. Establish your credibility as a subject matter expert in your topic. Keep one thing in mind. You only need to be one step ahead of your reader to be able to provide them with enormous value.
8. Tutorials. A tutorial is a great reason to do a blog post. Not only is it helpful, but it solves a problem. The key here is to stick within your niche. You can use the blog post as a way to teach a skill in a step-by-step way. However, be sure to include text and photos.
9. How-to videos. Go outside of the normal post format and teach a new skill with a video. Using platforms like YouTube or Vimeo allow you to easily upload and embed your video on your site.
10. Progress post/how it's made. Document what it's like to create your next product, client project, etc. Break it down and make sure nothing is left out.
11. Goal setting. Prompt your readers to set a goal. Then share your goal and your progress afterward. Afterwards, you can encourage them to share theirs too. As a result, this helps to build a community between you and your readers. As an added bonus, it shows personal investment in your work.
12. Book summaries or reviews. This is great for regular bloggers, but a business blog can use this tactic as well. Just make sure that the book is within your niche. So share what you're reading and give a summary of why it could be helpful.
13. Favorite things. This is another blog post idea that is great for bloggers of all types. Consequently, you can share the products, courses, and services that have been most useful to you.
14. A case study. Share the story of someone who has been helped by your work, in a step-by-step way.
15. Editorial or opinion post. This is exactly what it sounds like. You can share your opinion or commentary of an industry trend within your niche. Having a blog gives you a voice, and if that voice is not used then you will slowly lose that audience.
16. An interview. This post can be done in a variety of ways. You can use either text, audio or video. Find someone who has insights or solutions related to what your audience struggles with. In addition, you can even do an interview with someone who your audience aspires to.
17. Essentials. Share the best tools, techniques or items that can help your audience solve a job or problem.
18. Community profile. This is a great way to get others who are within your niche showcased. Also, who knows what might be reciprocated. Shine a spotlight on a reader's business or blog. Think of it as a resource to others or a way to share their work within the community you're growing.
19. Seasonal content. Figure out a way to tie in your work with a holiday or seasonal trends.
20. Big questions. Ask your audience to take a moment to reflect and answer a question about the big picture of how or why they do something.
21. Personal results. Try something new and document it. Show the process and write a post that shares your before and after results. And you can do this with anything within your niche.
22. Product/testimonial post. Document the process along the way and write a post that shares your before and after results. Most of all, don't forget to email the post to the person who created the product!
23. Share the (missing) point of view. Write a post that focuses on a trend or another article. Draw attention to a perspective that is missing from the conversation. Furthermore, share the different viewpoint.
24. Long-tail SEO bait post. This takes the frowned upon SEO bait posts and gives you an opportunity to make GOOD content. Search for keywords and phrases within your industry and create strong, valuable content based on it. As a result, it can grow your organic search traffic.
25. "If you do one thing…" posts. Share an important action and examine why it is helpful. Then directly ask your audience to take that same action after reading your posts. Ask them to comment back afterwards or make a post of their own. However, make sure to ask them to link back to you if they make a post.
26. Income reports. This type of post isn't for the faint of heart. You can share a behind the scenes access or break down your monthly earnings and expenses. This allows people to really get engaged with your story.
27. Motivational posts. Get your audience pumped up and encourage them. Most of all it's a great way for your readers to see new possibilities.
28. Challenge a misconception. What thought, (in general or within your niche) do you wish that you could reprogram or reframe for your audience? It's time to challenge their misconceptions and help them get ahead.
29. Guest expert. Share a guest post from a trusted expert or peer. Bonus points if they also have a blog: ask them to share the post their featured in on their blog!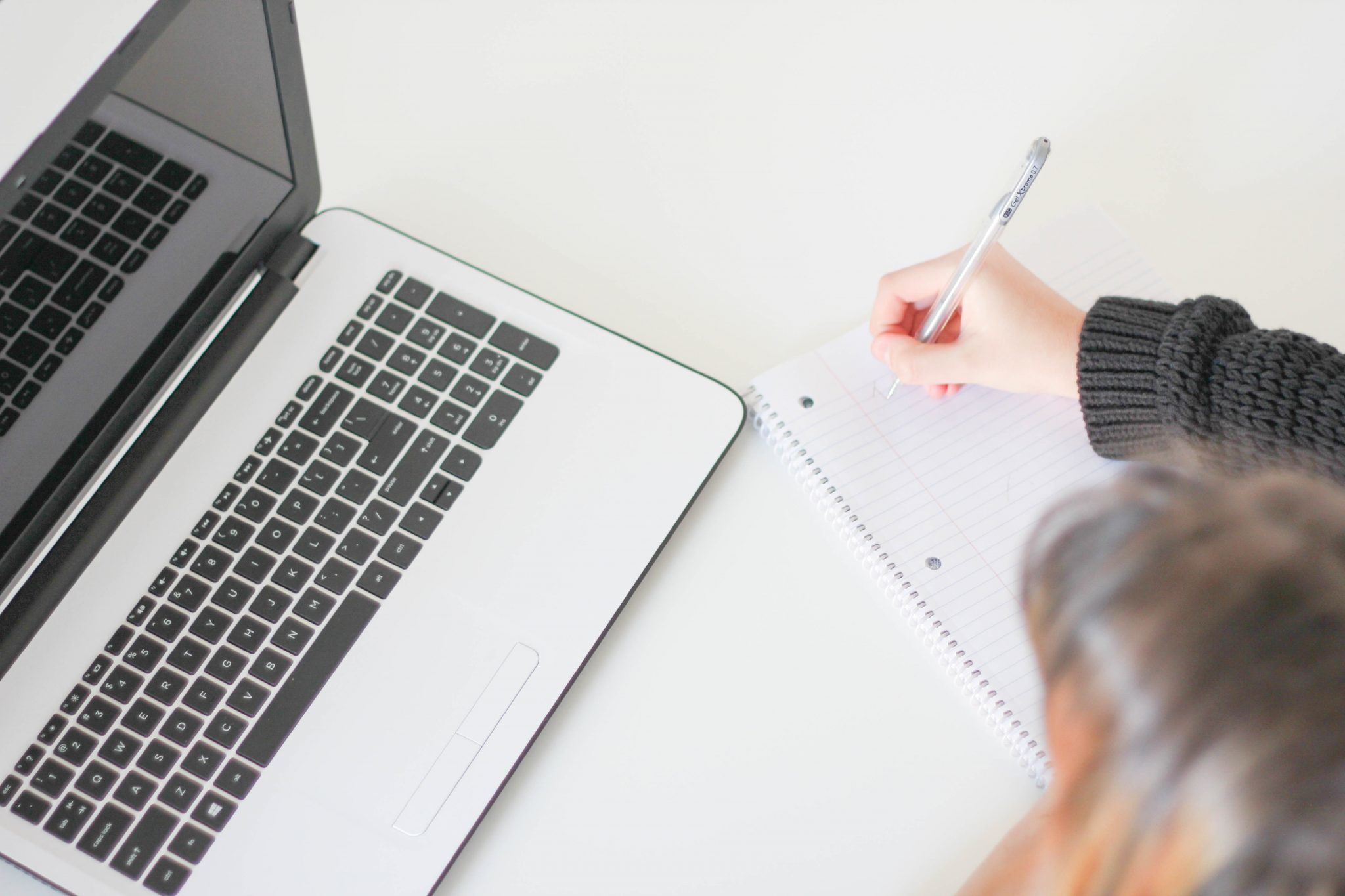 30. A Beginner's Guide To _______. Share everything a beginner would need to know to get started, make the first decisions and accomplish something. Finally ask your readers to share their posts and link back to yours.
31. Visual round-up posts. Make and share a group of images, arranged by theme.
32. Share YOUR vision of success. Each person defines "success" differently. Therefore this is a great post to share your outlook on success. As a business, you can share the bigger vision for your client's success that they might be having trouble seeing at this moment in time.
33. Trend analysis. Assess a trend in your niche or industry and share why it's happening. Project the outcome.
34. Long list posts. Long list posts to other content can generate links back to your content from the sources you include. Which is great for SEO. Most of all, the key is to make it work for you.
35. Share a personal story of "lesson learned". This way your readers can experience it first. This also allows them to become emotionally invested in your story, and more likely to continue on their journey with you.
36. Review a popular item within your niche. Share your pros and cons.
37. Podcast posts. If you're into make podcasts, create a blog post for your podcast episode. Make sure that you share them with your audience and that they are easy to find online.
38. YouTube posts. Same idea with podcast posts, except this one is for YouTubers out there.
39. News and curated niche content. Help others stay up to date with what's new or trending in your world.
40. Links & tools posts. Share the tools of the trade and why they're important to your niche.
41. Infographics post. Post an infographic – it's just an image containing info. Since they're really easy to share, your audience probably will.
42. Debunk. Share a popular opinion or assumption that may not be based in fact. Then respond to it directly. i.e. SEO is dead in 2017.
43. Definitions. Share the definition of terms that are important to your specific niche or industry.
44. Share an invitation to a digital or in-person event that applies to your niche.
45. Memes. Because they're fun. So you can either create one or share one.
46. Guides. Create a step-by-step guide or walkthrough in regards to a particular skill or technique. Think of it like a tutorial, but go further than just sites. For example, suggest something like how to prevent errors. Or answer some common questions.
47. Restyle old posts. Create new content from your old posts. Which is great. Because this gives you the opportunity to expand on old posts and create better content. Therefore your old ideas will be given new value.
48. Things to stop doing. This is definitely a different take on the normal everyday tips/resources and guide posts. Maybe it hasn't be done before. And if that's the case, this post will be even better.
49. Meet the expert. Share ideas of an expert you look up to. And be sure to include a few lines from their bio and share why their perspective is helpful. This is a great way to build relationships and introduce your audience to your savvy friends. However, it's a good idea to link back to your expert.
50. Go professional. Share ways in which to step up your game and take your business to another level. Consequently, your readers will start to see you as an authority in your specific niche.
51. Research based posts. Instead of opinions, let your research and data tell the story.
52. Authority builders. Share your recent experiences of being a leader within your niche. Share a guest post that you were apart of that was featured on an established website. Or share your insight… this allows the reader to view you as an expert.
53. Showcase. Post about the results of your work with major clients. Don't have a client that you can do this for? Find your dream moonshot client and explain how your product or service could be implemented to get them results. Be careful with this though because they may just read it and decide to hire you.
54. Share an upcoming event invitation. Have a webinar coming up? A Twitter chat? Invite your readers so they know what's happening in your world. As a result, this will give added value to your insights.
55. Comparison posts. The key is to write this post as a review, but feature two products or services that you can compare and contrast.
56. FAQ posts. Answer your frequently asked questions in regards to your field. And if you haven't been asked these questions it's no big deal. Just think about questions that others might want answers to.
57. Parody posts. These type of posts are great only if it fits your brand. Share your perspective using humor.
58. Workbooks. Do you have a workbook? Write and share yours with your community.
59. Polls/surveys. Get insight into your audience. Subsequently, this can help with the direction you take.
60. Social media response posts. Start a conversation on a social media platform of your choosing. Then embed a selection of the answers on your blog and respond to it in order to add content.
61. Crowdsource posts. Think of this as an expert roundup post, but instead gather opinions or experiences from your community.
62. Contests. Everyone loves free stuff. So it doesn't hurt to give highly targeted prizes away to your readers. Encourage them to share the post. As this helps to gain new readers. The trick is to choose something that attracts your audience and won't appeal to people outside of your target audience. Contact a sponsor and see if they'd like to be apart of the promotion. It's a win/win for everyone.
63. Controversial posts. Don't be afraid to make waves. Take the devil's advocate position and see what you can stir up. Keep in mind, you might receive some angry emails.
64. A challenge post. Offer a "___ day challenge" in order to help your audience get some of the results they're after. Ask them to share their experience in your comments. You can even do an "after the challenge" post so your audience can leave comments there.
65. Milestone/anniversary. Share a milestone or anniversary that you're celebrating (like you site's 1st year). In addition, share what you have learned and what you are still struggling with.
66. What's in my… Share a peek into your life – either literally or figuratively. Lifestyle bloggers can share what's in their purse, beauty bloggers can share what's in their makeup bags, etc. You could even share what's in your briefcase! Apply this to your niche. For example, share whatever it is that makes your day a success no matter what happens.
67. What I wish I knew when post. Hindsight is 20/20. What do you wish you knew when you had first started out?
68. Scripts/prompts. Because a post's goal is to help, a prompt post is great. It can help your readers find the right words through copy & paste prompts. Something they can use in hard conversations.
69. Gift guides. These types of posts are great for some holiday-themed content. Focus on your niche and choose some gifts that would be great for your target audience.
70. Solve a mystery. Ask your audience a question and have them comment with the answer. In addition to, help them fill in the blanks and reveal the answers at the end of the post.
71. End of month/year reviews. Share your progress on goals or what you've posted. Think of it as a recap.
72. Tours of your home/office. Give readers a tour of your world. A lifestyle blogger could showcase their living room in order to build a personal relationship with their audience. Entrepreneurs can share virtual tours of what it's like to work with them as a client (ie. digital products).
73. Old content re-mix. This technique is one that we should all be using all the time. So take your old content and re-work it in order to make it new. Another great idea is to submit these as guest posts to other blogs.
74. About me posts. Now you should have an about me section on your blog, but it doesn't hurt to construct a more in-depth "about me" post. At the end of the post, ask your audience to share some information about themselves.
75. Lists. Share a to-do list that connects with your niche. Share items that you want to try, or a list of things you'd like to accomplish at the end of the month.
Phew! That's a lot of ideas, huh? The goal is to create strong, high-quality content. And remember.. the way in which you deliver your message is less important than having something to say. Consequently, the goal is to help people. Because you always want to be useful first. And if you have something to say it makes your post even better. The key is to pick the types of blog post that will amplify your message.