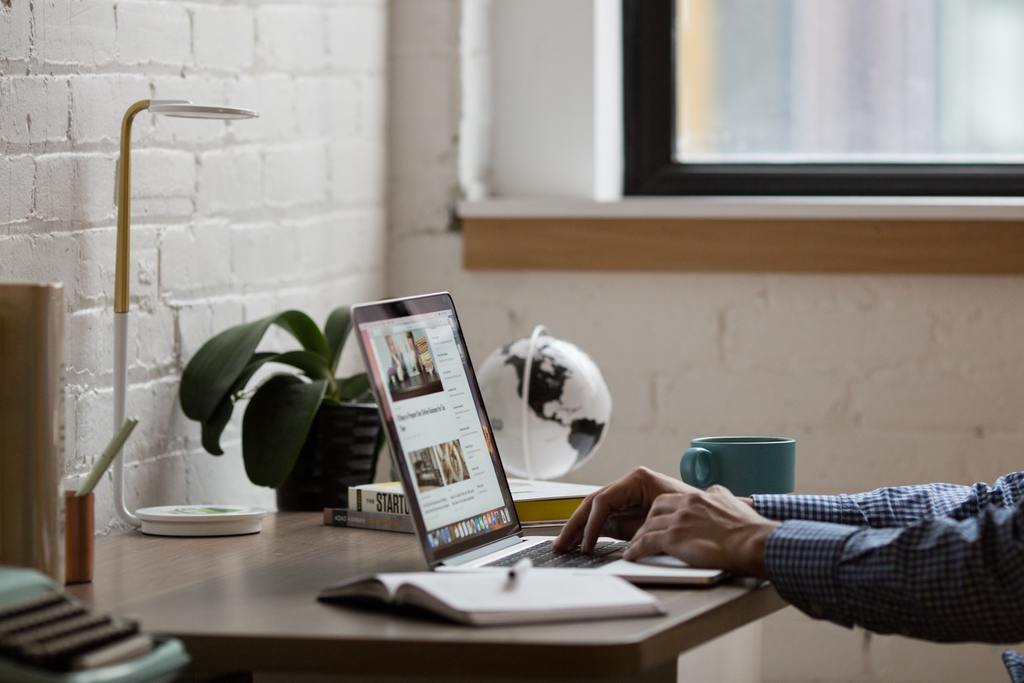 So how do you know when it's time to re-design your website? This list is sure to blow your mind. Especially if you discover some signs that apply to your website. Fingers crossed that it isn't a lot. Here's the thing every brand needs an effective website. It's your corner of the online universe and where a lot of your online marketing takes place. Without an effective website, you'll never see the proper results when it comes to any online advertising campaign. So, let's take a look at the signs for when it's time to spring for that website redesign.
20 Signs That It's Time for A Website Redesign
1. Your site isn't generating revenue, sales OR leads.
Your website is severely missing something if it's not generating any conversions. So if your site receives traffic, but no conversions, there is a major problem. Perhaps your site is missing something critical that your visitors just aren't jiving with.
2. Your site has no conversion funnel.
A conversion funnel is the stages in which a visitor navigates through your site in order to convert. An effective website design will have clearly defined conversions. Starting from your site's homepage, you should know exactly how visitors will travel through your site in order for them to find what they are looking for.
3. Your site design is outdated.
If you haven't redesigned your site since dial-up Internet was a thing, it's time for a change. Heck, even if your new site looks like it was created back then, it's time to move forward. Here's the thing: consumers tastes and preferences changes. Think of it in terms of decor, the time of shag carpeting long gone.
If your site's design is outdated, it will more than likely NOT make a good impression. Your site is never finished, forever and ever. It's necessary to make gradual improvements to your site's design over the year. This will help you stay current and relevant.
4. Your site does not make a good first impression.
We all know that first impressions are everything. The truth is that when it comes to your site you only have around 3 seconds to make an impression. If your site doesn't achieve this within the allocated time frame, you'll have some missed opportunities.
5. Your site isn't mobile-friendly.
Go ahead and take a moment to visit your site on your mobile device. Notice anything? If it isn't perfectly displayed, your site IS NOT mobile friendly. If your site's visitors have a hard time navigating your site on a mobile device, they won't be coming back. In fact, if you take a look through your analytics and notice that none of your conversions come from mobile devices, you're in trouble.
50% of all internet users are using mobile devices. 46% of all people who use mobile devices reported difficulties in navigating websites. An effective website design focuses on both the desktop and mobile experience.
6. Your site is not trustworthy or credible.
Go ahead, take a moment and try and picture what a sketchy site looks like. If yours resembles that, it's time for a change. People are afraid to buy anything from a site if it looks a little off. Poor website designs can dramatically increase this feeling.
In fact, 48% of people feel as though website design is the number one factor when it comes to determining the credibility of a brand or business. This is why your site's design is crucial when it comes to converting or not converting on your site.
7. Your site has a high bounce rate.
A bounce rate is the percentage of visitors to a site who navigate away from the site after seeing only one page. In other words, people are leaving your site as soon as they get there. This is NOT good. The only way you can find out what your bounce rate is by using an analytics provide like Google Analytics.
The average bounce rate for most sites ranges between 40-50%. Just keep in mind that this varies across different industries. Your main goal should be to have the lowest bounce rate possible. A low bounce rate indicates that visitors think that your website is valuable. Therefore, the lower your bounce rate is, the more chances you have to increase your sales. A more effective website design can actually decrease your bounce rate and increase your conversions.
8. Your site has a low time-on-site.
This happens when visitors to your site don't stay that long, which is another indicator that something isn't right with your site. Maybe your visitors aren't finding what they're looking for. Maybe your site is too confusing, complicated, or just ineffective.
A more effective website design will increase the amount of time your visitors stay there. The longer people stay on your site, the more value they are finding on it. So the more value you offer to your site's visitors, the more likely they will convert.
9. Your site is not responsive.
A responsive website will expand to the full screen of whatever device you use. Typical devices are mobile devices, tablets, and desktop computers. An unresponsive website can lead to some of the items we mentioned above, like low on-time-site and high bounce rates.
In order to offer the best site experience to your visitors, your site needs to be responsive. This is non-negotiable. Your visitors will be looking at your website on a variety of devices and if you want to maximize your conversions, your site needs to be responsive.
10. Your website is too slow.
If your site is low or loads slowly on certain devices or browsers, it's time to listen up. For example, your website might load slowly on Google Chrome but loads perfectly on Firefox. If this applies to you, it's time to troubleshoot and fix this issue. The 3-second rule impression applies to your site's load time too. If those 3 seconds are spent trying to load your site, you are in trouble. Some visitors might even leave your website before it even loads!
11. Your website menu isn't well-thought-out.
Maybe your site's menu is incredibly pointless. If it doesn't help your visitors find what they are looking for (or should be looking for) you need to change it. If your visitors can't even figure out the "contact us" or "products" page on your site you're out of luck. This could result in a lot of missed opportunities. An effective website design will include a well-thought-out sitemap. This sitemap should include the pages on your site and how your menu and site structure will get them to those pages.
12. Your site has no call-to-actions whatsoever.
Your site needs to have call-to-action buttons. These buttons increase action. An example would be "signup now" or "get started today". Your site's design needs to creatively use call-to-actions. This is necessary if you want to take your site's visitors from point A to point B. It
Your website has no call-to-action. And sadly, you do not even know what a call-to-action looks like. A call-to-action button is simply the area of a webpage that entices action. An example would be "sign-up now" or "get started today".
You need a website design that creatively uses call-to-actions. This is necessary to take your website visitors from point A to point B. It will take them from your home page to the purchase page. Without call-to-actions, you are failing to help your visitors navigate through your website.
13. Your site is hosted on Wix or Weebly.
Wix and Weebly are pretty limited when it comes to the design interface. On top of that, the SEO functionality is quite limited as well. Don't get me wrong, these platforms are great for smaller businesses and brands. Something is always better than nothing. But it might inhibit you from gaining trust and credibility.
14. Your site is hard to understand.
Alright, so your website makes sense to you, but no one else. This happens when you think all of your ducks are in a row, but you forget certain pages like how someone can contact you. Maybe you used business jargon that your potential customers don't understand. Or the images on the website don't correspond with the message you're trying to portray. Another thing that deducts points is when the font types are inconsistent. Try your best to cover all your bases and make sure that your site can be understood by every single person that visits it.
15. You're constantly thinking about changing your site.
With the right website design, you can make sure that your site is exactly the way you want it. You can tell someone your URL without a sidenote about how "we're still working on it". If you're insecure about your site, it's time to do something about it. Once your confident in your site's ability to effectively communicate your message you're good to go.
16. Your site doesn't rank in search engines.
If your site isn't optimized for search engines it means that it doesn't have the right tags, coding, or descriptions needed for proper SEO. As a result, you will end up missing out on thousands of free visitors. An effective website design is optimized for SEO but that doesn't mean you have to spend months learning it in order to implement it. Be sure to check out some of our SEO articles in order to get a head start.
17. Your site doesn't receive any referrals.
You can get a lot of traffic to your site with referrals. But if your site isn't being shared on social media this won't happen. The goal is to get your own customers to share or recommend your site to your friends. It also doesn't hurt to get featured in some industry-related blog posts.
Once you focus on providing the best site experience to your visitors, they will become your biggest advocates. As a result, they will share it all over social media and with their friends. After a while, you should start to notice an increase in referral traffic from other sites that think you have useful content.
18. Your site doesn't have a blog.
I've talked a lot about blogs and rightfully so. Content really is king and if your site doesn't have a blog you need to get started on one today. Maybe the platform your site is on doesn't have a blog built into it. Or you just don't know how to install it. Whatever the reason you should start today.
19. Your "site" is your Etsy or Facebook page.
I get it, this might be where most of your sales occur, but if you don't have a site outside of them you're doing more harm than good. Now you might think that a website is redundant, but I'm here to tell you that it's not.
It is SO important to have an actual website. All brands need to have something where they can base their marketing efforts from. Although most transactions won't take place on your site, it is still very valuable. Most consumers do their research online and your site can actually help them. An informed customer is a happy customer. So having a dedicated site for your brand or business is a great way to do just that!
20. You don't have a site at all.
Maybe you're a brick and mortar shop and the idea of a website sounds silly to you. Especially since your customers find you offline. And if you've been in business for years. Here's the thing, sooner or later your lack of online presence will affect your business. The shift to online is no longer a trend. It's become an everyday medium.
You might not even know what to put on your site, but there really is a plethora of things that you can share with potential customers. Share your business's history, shop hours, location, contact information, photos of some of your products, etc. Just make sure you invest in a site – it will help you expand even further.
Redesigning your website can take your brand/business to the next level.
When it comes down to it, redesigning your website can really be a game changer for your brand or business. Whenever you consider a website redesign, you need to think of it as if it were a store. A site is a perfect platform in which your visitors can make purchasing decisions. Think of it this way, if you were to walk into a cluttered store, would you want to stay there? The same thing applies to a website. If your customers can't find what they're looking for they won't be back.